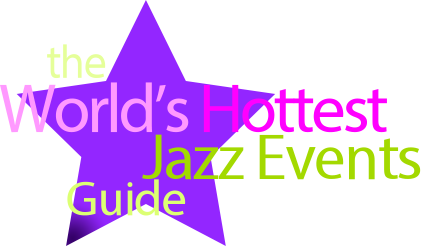 World's Hottest Jazz Events Guide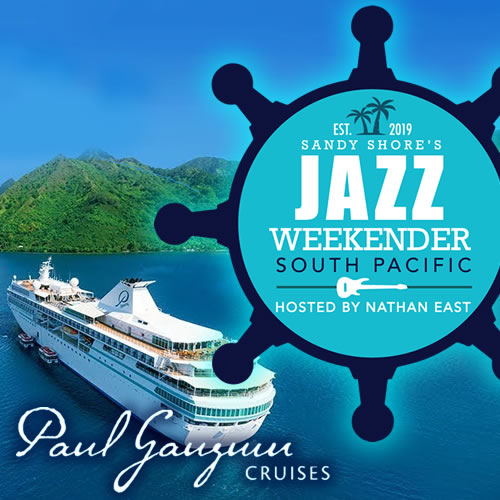 Sandy Shore's Jazz Weekender South Pacific
Papeete, Tahiti, French Polynesia
SANDY SHORE expands her JAZZ WEEKENDER with event host NATHAN EAST + BAND (GREG PHILLINGANES, MICHAEL THOMPSON, STEPHEN FERRONE) to a full week in the French Polynesia on board the luxurious, mid-size cruise ship, the m/s Paul Gauguin (only 300 passengers). HEADLINERS include FOURPLAY w/ BOB JAMES, NATHAN EAST, HARVEY MASON plus Guest Guitarist ROBBEN FORD, also KIRK WHALUM, PATTI AUSTIN, RAY PARKER JR, JUSTIN LEE SCHULTZ + The World's Most Dangerous After Party with PEET PROJECT, SYLVIA BENNETT and M'LYNN! 831-649-4292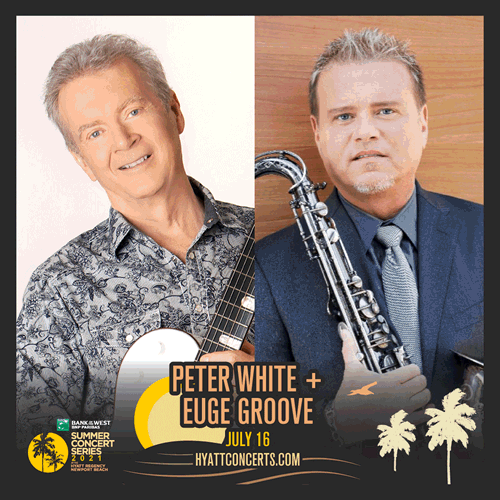 Hyatt Summer Concert Series
Newport Beach, California, USA
Join us this summer for your favorite Smooth Jazz, Pop, and R&B stars at the stunning back bay amphitheater at Hyatt Regency Newport Beach! The Bank of the West Summer Concert Series returns with PETER WHITE & EUGE GROOVE, CHRIS BOTTI, BONEY JAMES, DIONNE WARWICK, GEORGE BENSON, RICHARD MARX, JEFFREY OSBORNE & GERALD ALBRIGHT, WILL DOWNING & DW3 with more to be announced! 
Chesapeake, VA, United States
A full day of Jazz and R&B starting at 2PM at Chesapeake City Park featuring Grammy Award winning vocalist HOWARD HEWETT, soul singer CHERRELLE, MZ DRUMMER, MARCUS ADAMS, ISAAC BYRD JR, JOSELYN BEST, CHAN HALL, CAPTIVATING CATS DANCE TEAM, AFRICIA ANSARI, DAVID BOOKER & QUINCY CARR!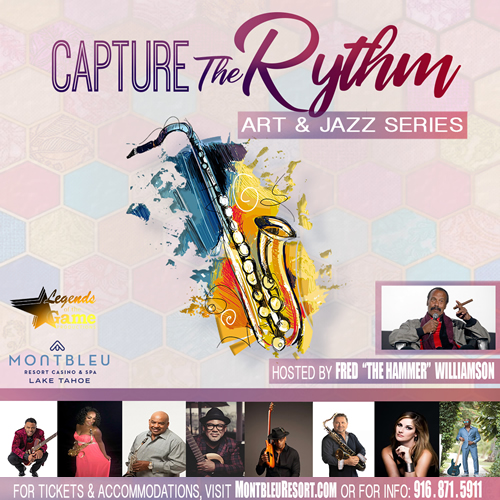 Capture the Rhythm Series @ MONTBLEU Resort Spa Casino
An exceptionally unique weekend experience with unforgettable  performances by NORMAN BROWN, JEANETTE HARRIS, ROGER SMITH, GERALD ALBRIGHT, JONATHAN BUTLER, JULIAN VAUGHN, RICHARD ELLIOT, LINDSEY WEBSTER & ROHAN REID! A weekend designed just for you featuring Smooth Jazz, a celebrity golf event, dancing, dining and casino excitement in breathtaking Lake Tahoe ! Tix & Info : 916-871-5911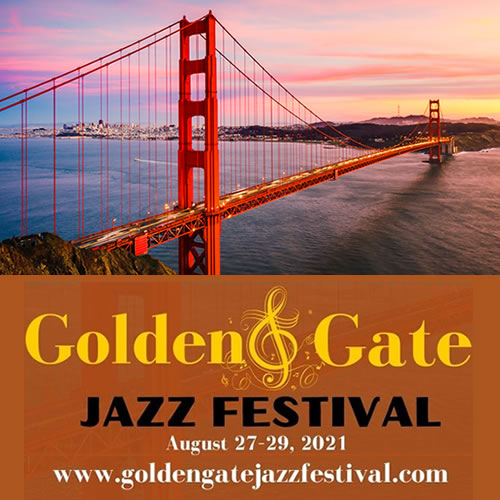 Golden Gate Jazz Festival
San Fransisco, California, USA
The Golden Gate Jazz Festival is ready to make concert-going fun again at the recently renovated Presidio Theatre, an architectural jewel in the beautiful San Francisco Bay Area. Produced by two time Emmy Winning bassist TONY SAUNDERS featuring performances by Saunders and THE RAINFOREST BAND, KIM WATERS, KAYLA WATERS, THE COUNT BASIE ORCHESTRA, PETE ESCOVEDO & SONS, REGINA BELLE, JAZZ IN PINK and more!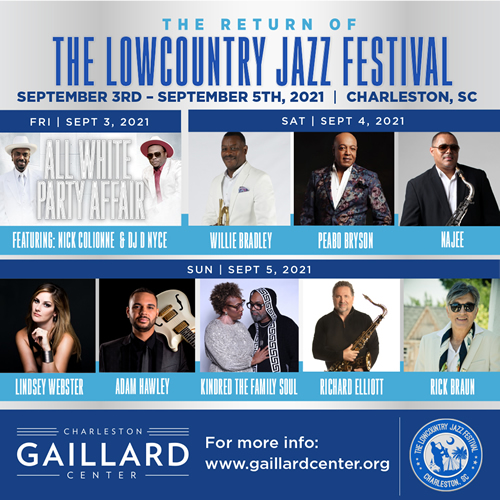 Closing the Gap in Healthcare
Charleston, South Carolina, USA
The return of South Carolina's premier jazz festival event in Historic Downtown Charleston at the beautiful Gaillard Center, benefiting Closing the Gap In Healthcare, helping increase health literacy in Greater Charleston. Lineup includes NICK COLIONNE, WILLIE BRADLEY, PEABO BRYSON, LINDSEY WEBSTER, ADAM HAWLEY, KINDRED FAMILY SOUL, RICHARD ELLIOT and RICK BRAUN.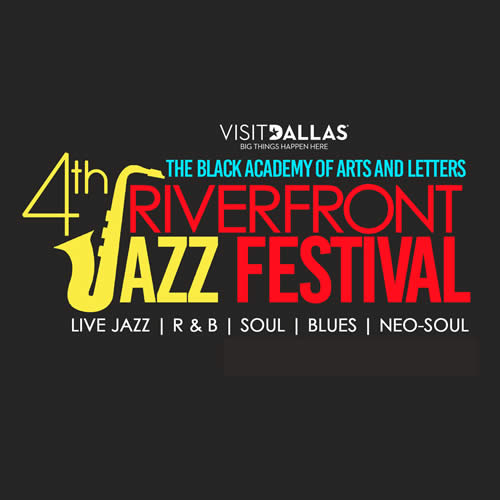 The Black Academy of Arts & Letters
Riverfront Jazz Festival - Live Jazz, R&B, Soul, Blues
The Black Academy of Arts and Letters presents three days at three venues featuring live jazz, R&B, soul, blues, neo-soul w/ERYKAH BADU, PETE ESCOVEDO, TERENCE BLANCHARD, DAVID BENOIT, RICK BRAUN, JEFFREY OSBORNE, PEABO BRYSON, WILL DOWNING, DAVID SANBORN, KEIKO MATSUI and more to be announced. Visit Dallas, big things happen here.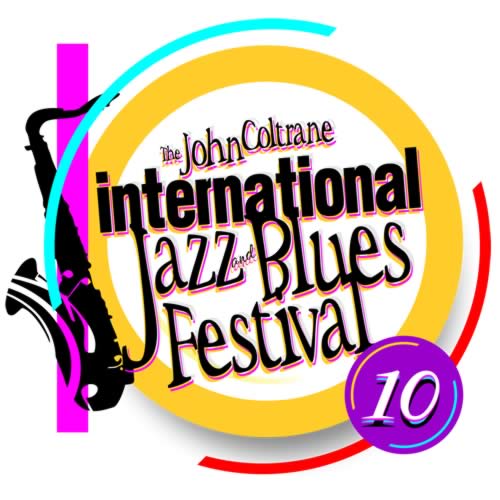 John Coltrane International Jazz & Blues Festival
The 10th Annual is scheduled to kick off this year with Grammy Award-winning and multi-platinum selling trumpeter CHRIS BOTTI, and the world-class celebration of jazz & blues will also feature KURT ELLING, TITO PUENTE, JR, KENNY LATTIMORE, JULIAN VAUGHN, MARCUS ANDERSON and more as High Point, NC pays homage to their native son, jazz legend JOHN COLTRANE.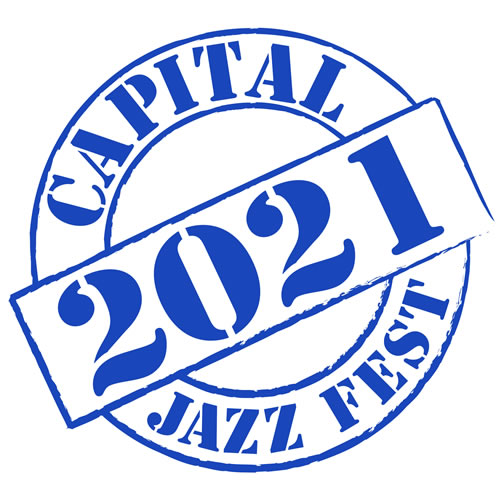 Washington, District Of Columbia, USA
Join us in the Washington, DC area for "the jazz festival with soul!" Our 28th annual festival will feature LALAH HATHAWAY, WILL DOWNING, ERIC BENET, SHEILA E, MARCUS MILLER, TAMIA, STOKLEY, AVERY*SUNSHINE, ERIC ROBERSON, BELL BIV DEVOE, and many more. Tickets on sale now!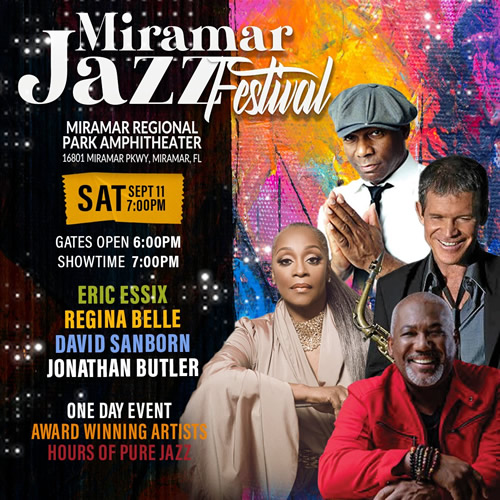 An immersive music festival experience on the Florida coast combining natural ambience with boundless artistic creativity. Smooth Jazz and Classic R&B starring Grammy-award winning saxophonist DAVID SANBORN, world-renowned South African singer/guitarist JONATHAN BUTLER, Grammy-award winning vocalist REGINA BELLE, and Smooth Jazz Guitarist ERIC ESSIX! Get your tickets now at TicketMaster.com!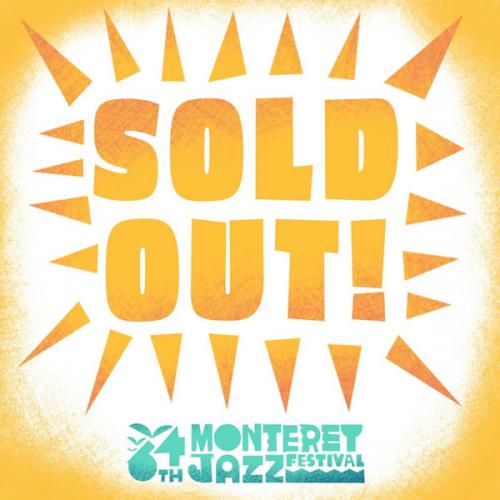 Monterey, California, USA
Monterey Jazz Festival is back, the 64th Annual! The multiple GRAMMY-Award winning Line-up features HERBIE HANCOCK, GEORGE BENSON, PAT METHENY SIDE-EYE, TERRI LYNE CARRINGTON + SOCIAL SCIENCE, KANDACE SPRINGS and many others! Three-Day Tickets Available in July at montereyjazzfestival.org!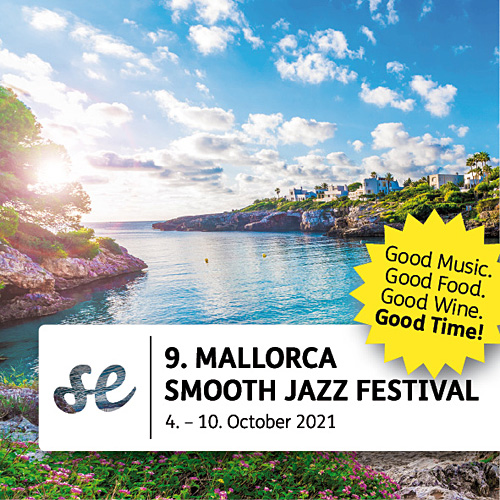 Mallorca Smooth Jazz Festival
The only Smooth Jazz festival in the European Mediterranean returns to at the 5-Star Protur Biomar Gran Hotel & Spa in SaComa, Mallorca,Spain! Featuring the biggest and most successful international stars of Contemporary Jazz scene including DOWN TO THE BONE, KEN NAVARRO, BLAKE AARON, PHIL DENNY, MINDI ABAIR, DAVID BENOIT, BRIAN SIMPSON, ERIC MARIENTHAL, KEIKO MATSUI, TOM BRAXTON, LARRY BRAGGS, WILLIE BRADLEY and more to be announced!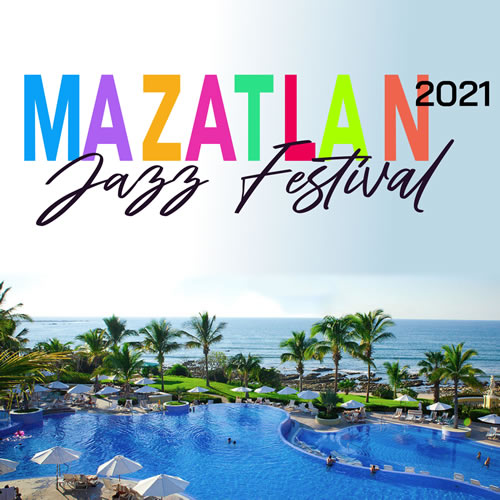 The Most Sophisticated Jazz Experience of the Year in the Pearl of the Pacific! For Smooth Jazz enthusiasts that not only crave great jazz but also enjoy vacationing in luxurious accommodations, this AAA Diamond Resort has been named the "Top Resort in Mazatlan" by the Conde Nast Traveler with beautiful suites, fantastic dining and a world class spa. Line-up includes EUGE GROOVE, PETER WHITE, JACKIEM JOYNER, MARION MEADOWS, DW3, comedian MONIQUE MARVEZ and more!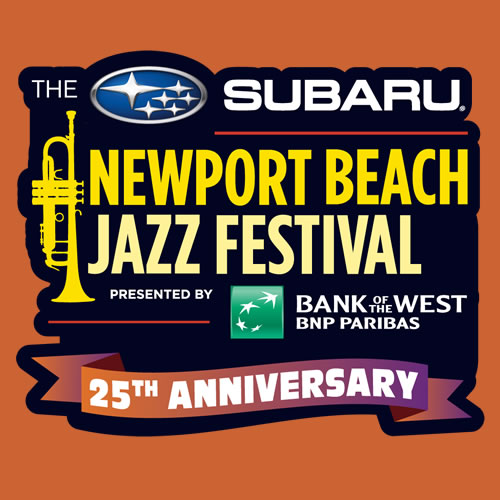 Bank of the West presents
Newport Beach Jazz Festival
Newport Beach, California, USA
It's the Special 25th Anniversary celebration of the Newport Beach Jazz Festival, rescheduled for the weekend of October 8–10, 2021 at the iconic Hyatt Regency Newport Beach! The incredible lineup features ANTHONY HAMILTON, TOWER OF POWER, SHEILA E., DAMIEN ESCOBAR, LALAH HATHAWAY, RnR featuring RICK BRAUN & RICHARD ELLIOT, MINDI ABAIR, SHELÉA and many more!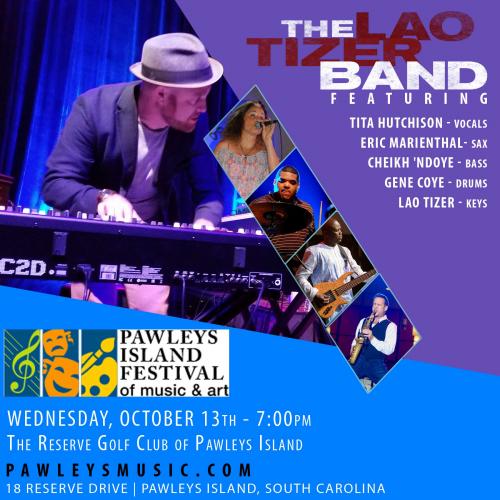 Pawleys Island Festival of Music and Art
Pawleys Island, South Carolina, USA
Let Music Be Your Escape this fall! Visit the Hammock Coast, Pawleys Island, SC for a memorable evening of jazz, yacht rock, Motown and more! THE LAO TIZER BAND feat ERIC MARIENTHAL will make their debut appearance at the 30th Annual Pawley's Island Festival of Music & Art on Wednesday, October 13! South Carolina. Just Right! HammockCoastSC.com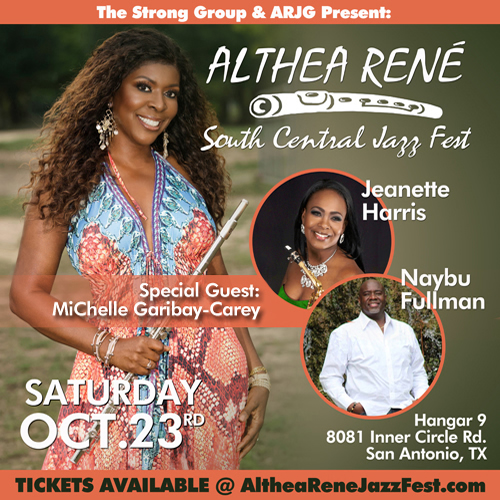 Althea Rene South Central Jazz Fest
The Strong Group and ARJG present the Althea Rene South Central Jazz Fest. Attendees will enjoy delicious foods from San Antonio vendors as Soul-Jazz Flutist ALTHEA RENE, Saxtress JEANETTE HARRIS, and vocalist NAYBU FULLMAN deliver an amazing evening of music on the beautiful stage of a historic military airplane hangar. Tickets available now!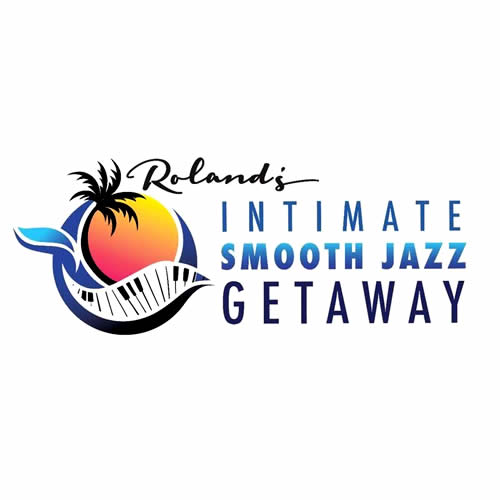 Roland's Intimate Smooth Jazz Getaway
Experience unparalleled personalized service, exquisite dining, memorable Smooth Jazz concerts and family fun including a Saturday Afternoon Ocean Deck Smooth Jazz party, all wrapped up in affordable, all-inclusive weekend packages! Enjoy LIVE performances from Chart-toppers PAULA ATHERTON, GREG MANNING, JEFF RYAN, ROB ZINN, TONY EXUM, JR and OLI SILK. More details @ 321-783-9004 or smoothjazzgetaway.com.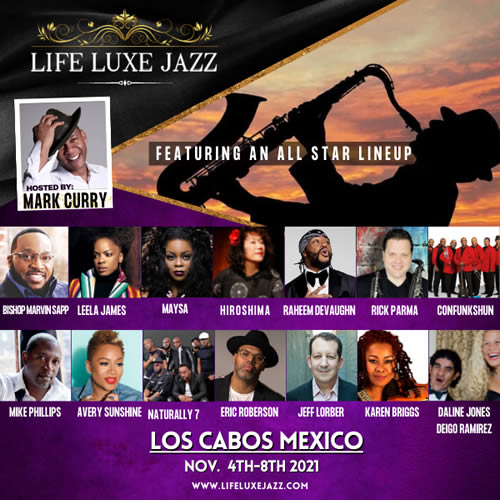 Life Luxe Jazz - The Los Cabos Jazz Experience
San Jose del Cabo, Mexico
Get Back to the Luxe Life in beautiful Los Cabos, Mexico! Life Luxe Jazz pairs an upscale destination with live music, luxury accommodations, breathtaking golf and Health & Wellness options - all on the beach! RAHEEM DEVAUGHN, NATURALLY 7, LEELA JAMES, ERIC ROBERSON, AVERY*SUNSHINE, CON FUNK SHUN, MIKE PHILLIPS, HIROSHIMA, MAYSA, JEFF LORBER and more! The Experience is an outdoor socially-distant event. Purchase your tickets now!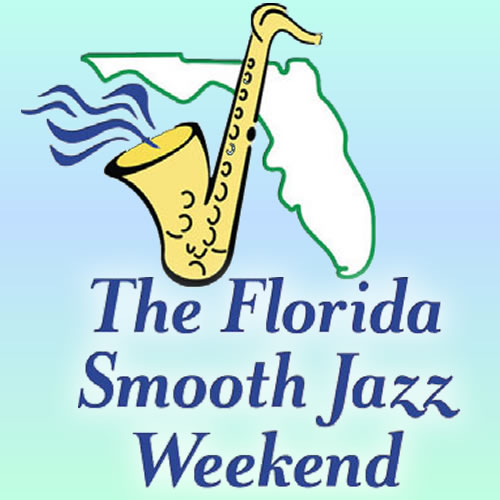 The Florida Smooth Jazz Foundation
The Florida Smooth Jazz Weekend
Daytona Beach, Florida, USA
Hosted by ERIC DARIUS, includes performances from BRIAN CULBERTSON, RICK BRAUN, JONATHAN BUTLER, KEIKO MATSUI, NAJEE, and many more at the Hilton Oceanfront Resort in Daytona Beach. Limited to less than 600 guests, packages include Concerts, Hotel and Meals. Optional Thursday Night package available w/Sax to the Max featuring VINCENT INGALA, MICHEL LINGTON & PAUL TAYLOR. Call 386-681-7007 to join!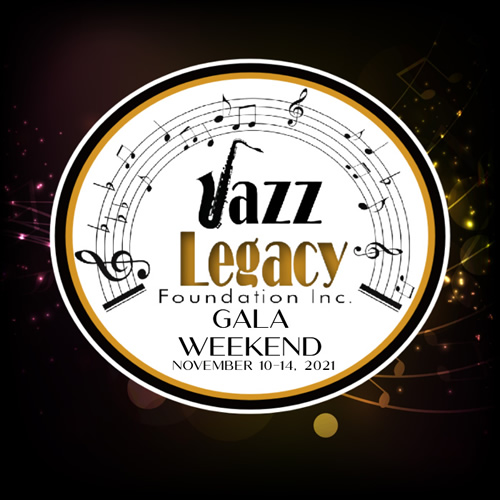 Jazz Legacy Foundation Gala Weekend
Immerse yourself in a uniquely jazzy experience and support a great cause with your favorite Smooth Jazz Artists + Elegant Gala, Pre-Party, Smooth Jazz Lunch Cruise, Jam Sessions, After Parties & Grand Finale! Lineup featuring PIECES OF A DREAM, GERALD ALBRIGHT, HIROSHIMA, MARION MEADOWS, PETER WHITE, WILL DOWNING & MAYSA, INCOGNITO, NILS, JULIAN VAUGHN, DAMIEN ESCOBAR, QUEENS OF SOUL w/ALTHEA RENE & JEANETTE HARRIS and MORE!