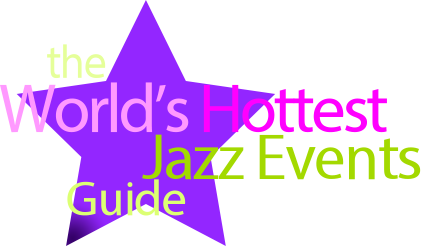 World's Hottest Jazz Events Guide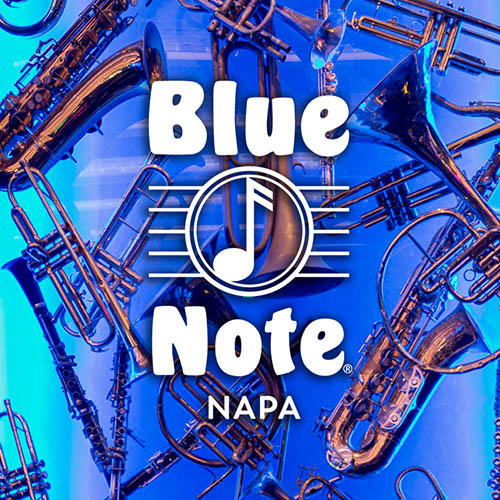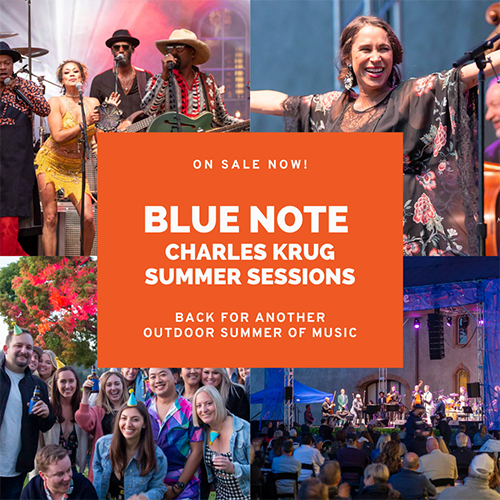 Charles Krug Summer Sessions
The Blue Note Charles Krug Summer Sessions returns, featuring top national talent, decadent food & wine pairings on memorable summer nights. Located at the iconic estate of the Charles Kurg Winery, audiences can enjoy the best in live music and comedy in one of Napa's historic landscapes. Tickets on sale now for SERGIO MENDES, RICKIE LEE JONES, STANLEY CLARKE, BEBEL GILBERTO, JAKE SHIMABUKURO, JONATHAN BUTLER & GERALD ALBRIGHT, JESSE COOK, LALAH HATHAWAY, BRIAN MCKNIGHT, PETER WHITE, MINDI ABAIR & VINCENT INGALA and more!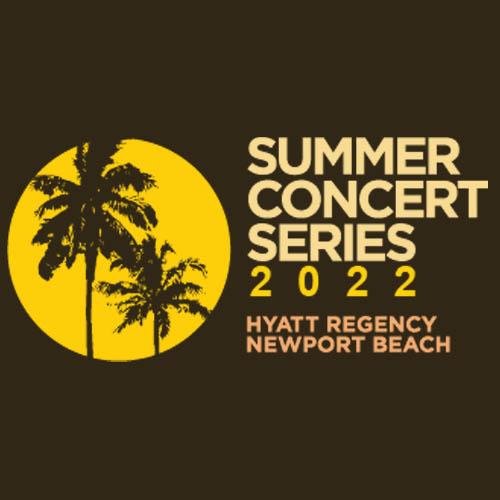 Summer Concert Series 2022
Newport Beach, California, USA
Don't miss your favorite Smooth Jazz, Pop, and R&B stars at the stunning back bay amphitheater at Hyatt Regency Newport Beach! Catch performances by RNR featuring RICHARD ELLIOT & RICK BRAUN, CHRIS BOTTI, CHRISTOPHER CROSS, JESSE COOK, BILLY OCEAN, and more to be announced!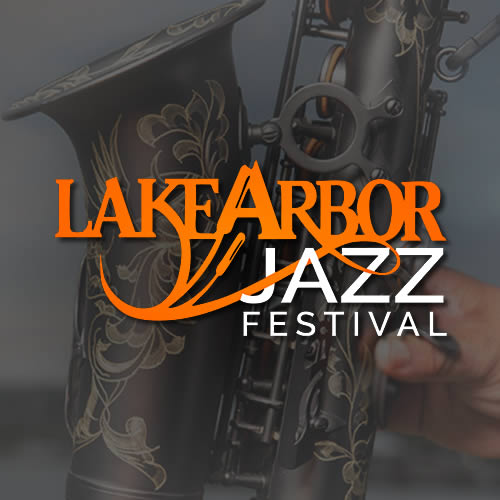 Lake Arbor, Maryland, USA
The 12th Annual Lake Arbor Jazz Festival features 5 days of Smooth Jazz and Classic R&B with performances by South African singer/guitarist JONATHAN BUTLER, smooth jazz saxophonist GERALD ALBRIGHT, Grammy Award winning saxophonist KIRK WHALUM, legendary soul/funk band WAR and many more! Tickets available now at LakeArborJazz.com!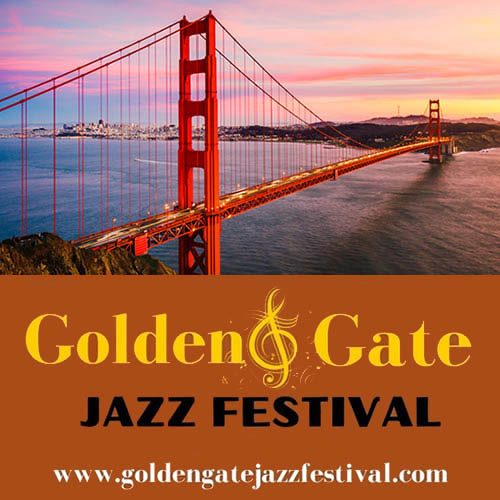 Golden Gate Jazz Festival
San Fransisco, California, USA
The Golden Gate Jazz Festival is happening in 2022 ready to make concert-going fun again at the recently renovated Presidio Theatre. Produced by 2x Emmy Winning bassist TONY SAUNDERS featuring performances by Saunders and KIM & KAYLA WATERS, MARION MEADOWS, THE COUNT BASIE ORCHESTRA, THE ESCOVEDO BROTHERS (Juan & Peter Michael), BRANDON THE MESSENJAH, NAJEE, JAZZ IN PINK & THE NOTEWORTHY BAND.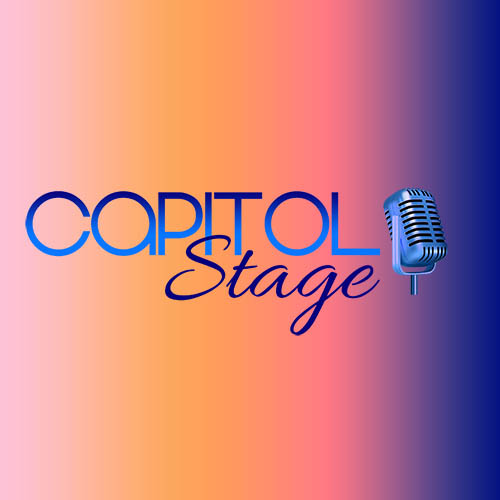 Capitol Stage Jazz Festival
Bursting on the scene is the Capitol Stage, offering a night of Smooth Jazz, vocals and melodies that will leave you with an appetite for more. Capitol Stage will kick-off Friday, July 29th at 7PM with Special Guests CHAN HALL, NEIKA SIMONE, TONY CRADDOCK JR and  MARCUS JOHNSON. Hosted by MICAH BAM BAMM WHITE. TheCapitolStage.com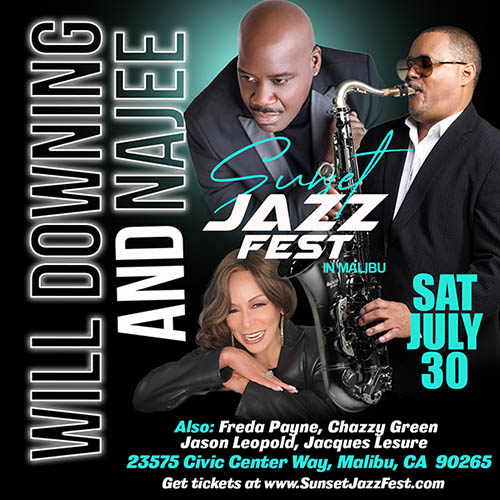 Sunset Jazz has been hosting international musicians, DJs, and festivals for over a decade, providing the ultimate experience for jazz enthusiasts. Join us for an exquisite day of music next to the world-famous beaches of Malibu, California on Pacific Coast Highway featuring live performances from WILL DOWNING & NAJEE, also FREDA PAYNE, CHAZZY GREEN, JASON LEOPOLD, JACQUES LESURE, GTHANG and Hosted by PAT PRESCOTT!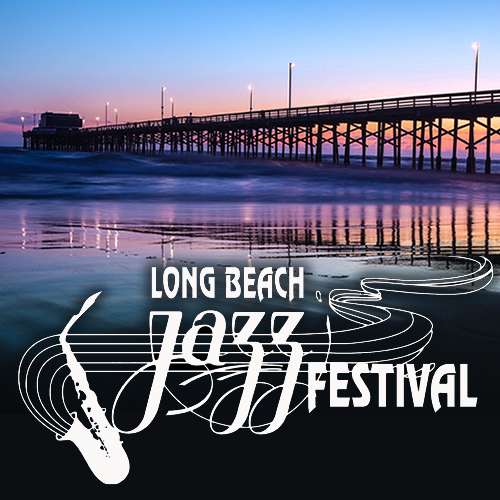 Long Beach, California, USA
Come celebrate the 33rd Annual Long Beach Jazz Festival featuring LEDISI, AVERAGE WHITE BAND, GERALD ALBRIGHT, ROBERT GLASPER, JONATHAN BUTLER, SERGIO MENDES, DAMIEN ESCOBAR, ERIC DARIUS, JUSTIN LEE SHULTZ & KANDACE SPRINGS! The only Southern California Jazz Festival staged on a gorgeous grassy knoll in a beautiful waterfront setting with VIP seating along with a great selection of food, art and so much more.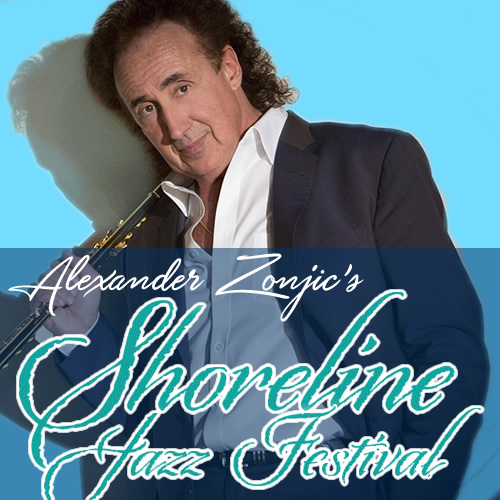 Alexander Zonjic's Shoreline Jazz Festival
The 8th Annual Shoreline Jazz Festival features 3 fun-filled days of world-class music on Lake Michigan with live performances from ALEXANDER ZONJIC, NAJEE, MAYSA, JAMES LLOYD, LINDSEY WEBSTER, LIN ROUNTREE, ERIC DARIUS, ORGANISSIMO, 496 WEST and more!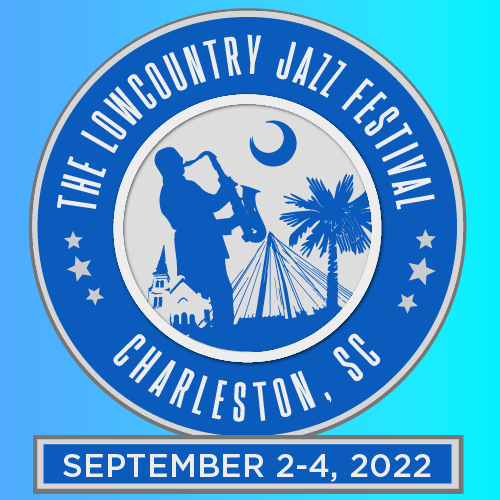 Closing the Gap in Health Care, Inc
Charleston, South Carolina, USA
The Lowcountry Jazz Festival, South Carolina's premier annual Smooth Jazz event, returns to the Charleston Gaillard Center with a stellar lineup this Labor Day weekend. Join us for a weekend of incredible artists like ROBERT GLASPER, NORMAN BROWN, GERALD ALBRIGHT and MARCUS MILLER!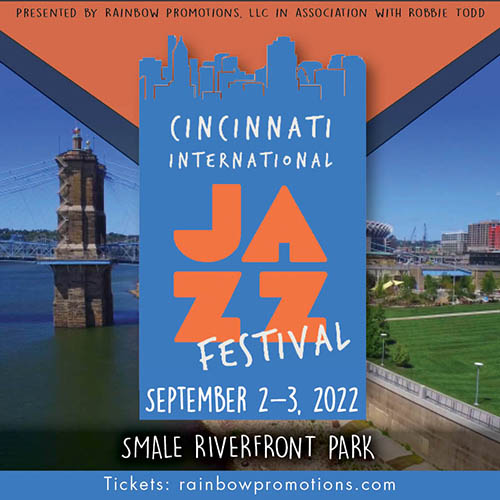 Rainbow Promotions in assoc w/Robbie Todd
Cincinnati International Jazz Festival
Rainbow Promotions introduces the 1st Annual Cincinnati International Jazz Festival! Fusing their 2-day celebration with Cincinnati's incredible skyline on the scenic shores of the Ohio River for a weekend of art, food, culture, and great live entertainment featuring NORMAN BROWN, ALEX BUGNON, BRIAN CULBERTSON, ERIC DARIUS, BRIAN SIMPSON, GERALD ALBRIGHT, DAMIEN ESCOBAR, KEIKO MATSUI & more!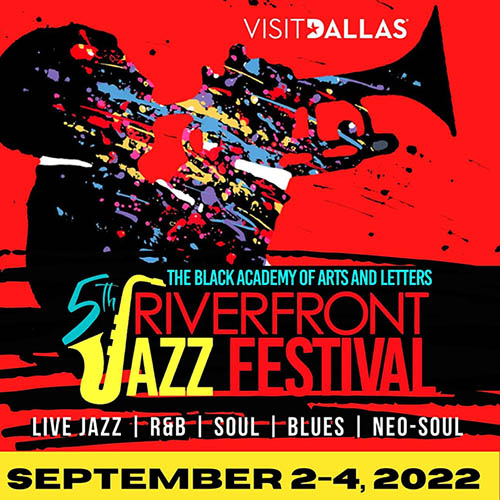 The Black Academy of Arts & Letters
Riverfront Jazz Festival - Live Jazz, R&B, Soul, Blues
The Black Academy of Arts and Letters presents 3 Days at 3 Venues featuring live Jazz, R&B, Soul, Blues, Neo-soul w/ERYKAH BADU, CAMEO, DIANNE REEVES, BONEY JAMES, ERIC BENET, AVERY*SUNSHINE, HIROSHIMA, ROBERT GLASPER, INCOGNITO, PAUL TAYLOR, SPYRO GYRA, CORY HENRY, MARION MEADOWS, BOB JAMES and many more! Visit Dallas, big things happen here!
John Coltrane International Jazz & Blues Festival
The premiere entertainment destination in the Southeast to feature world class performances from PATTI LABELLE, KIRK WHALUM, KEIKO MATSUI, CHRISTIAN MCBRIDE, GERALD VEASLEY, JESSY J, ALEX BUGNON, POOGIE BELL, CINDY BLACKMAN SANTANA, MARION MEADOWS and more as High Point, NC pays homage to their native son, jazz legend JOHN COLTRANE!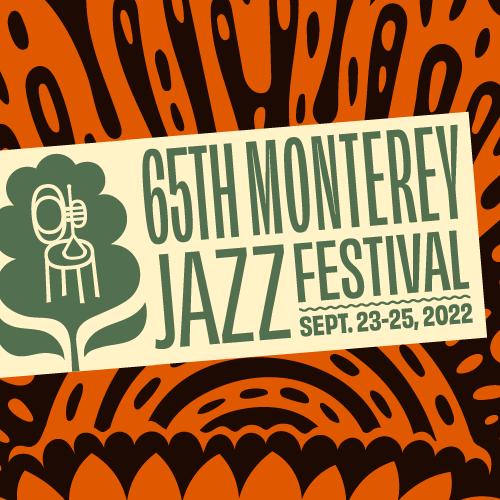 Monterey, California, USA
Experience the best that jazz has to offer at the 65th anniversary of the Monterey Jazz Festival. This year's event will feature four stages and hundreds of artists, including INCOGNITO with Special Guest MAYSA, GREGORY PORTER, CHUCHO VALDÉS, DEE DEE BRIDGEWATER, MOODSWING REUNION, VERONICA SWIFT, MELODY GARDOT, ARTEMIS and many others! MontereyJazzFestival.org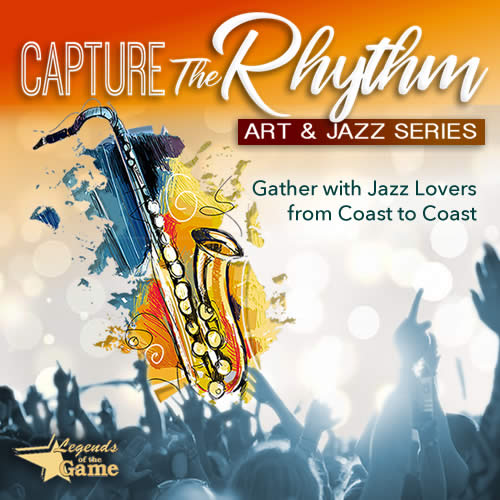 Capture the Rhythm Art & Jazz Series
Capture The Rhythm Art & Jazz feature World-class Concert events at Premier venues featuring some of the most popular Smooth Jazz and R&B artists. Don't miss EUGE GROOVE w/JULIAN VAUGHN on SEP 24, with more concerts to be announced soon! Tickets ON SALE NOW!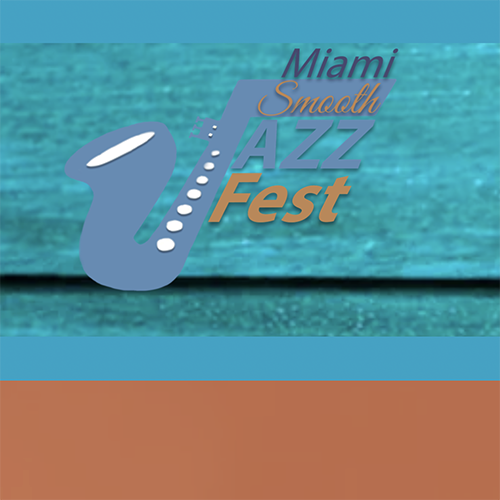 Miami Smooth Jazz Festival
The Miami Smooth Jazz Festival celebrates various music genres with an emphasis on Smooth Jazz, Latin Jazz, and R&B. Experience outstanding performances over two days on the grounds of beautiful Zoo Miami. Line-up announced shortly, tickets on sale soon!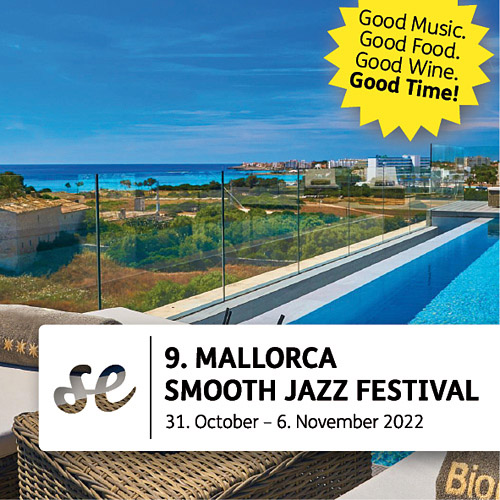 Mallorca Smooth Jazz Festival
The only Smooth Jazz festival in the European Mediterranean returns to at the 5-Star Protur Biomar Sensatori Resort in SaComa, Mallorca,Spain featuring the biggest and most successful international stars of the Contemporary Jazz scene including ERIC MARIENTHAL, DOWN TO THE BONE, BRIAN SIMPSON, MICHAEL LINGTON, DAVID BENOIT, PAUL TAYLOR, BOBBY LYLE, BLAKE AARON, TOM BRAXTON, PHIL DENNY and more to be announced!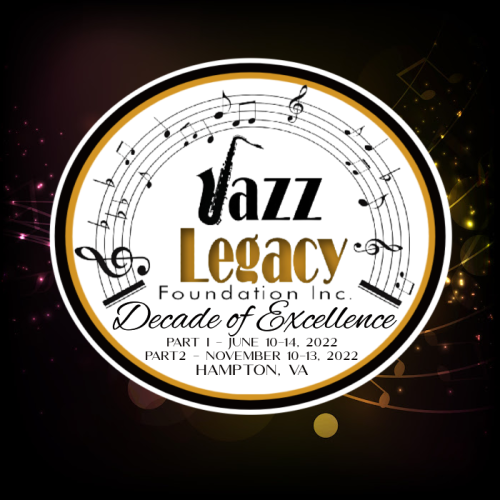 Jazz Legacy Decade of Excellence
Celebrating a Decade of Excellence Gala Weekend Part 2, "A Uniquely Jazz Experience" featuring an all-star line-up including NAJEE, KIM WATERS & KAYLA WATERS, DMV ALLSTARS w/BRIAN LANAIR, ART SHERROD JR & WILLIE BRADLEY, BONEY JAMES, PEABO BRYSON, ERIC DARIUS, KEN FORD "KING OF STRINGS," JEFFREY OSBORNE
GERALD ALBRIGHT, KAREN  BRIGGS  & FREDERIC YONNET, KENNY LATTIMORE & MARCUS ANDERSON, WAR,
WILL DOWNING, DAMIEN ESCOBAR​​, EUGE GROOVE​ and many more supporting jazz and music education!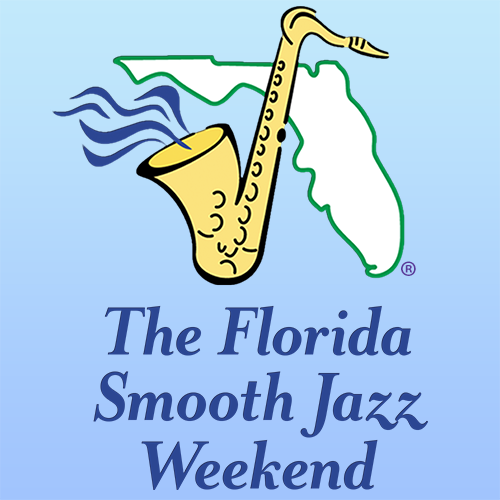 The Florida Smooth Jazz Foundation
The Florida Smooth Jazz Weekend
Daytona Beach, Florida, USA
Hosted by ERIC DARIUS, includes performances from GERALD ALBRIGHT, BRIAN CULBERTSON, NICOLE HENRY, VINCENT INGALA, JUSTIN LEE SCHULTZ, PETER WHITE, RnR w/RICK BRAUN & RICHARD ELLIOT, KEIKO MATSUI & KIRK WHALUM, Jazz Funk Soul w/EVERETTE HARP, JEFF LORBER & PAUL JACKSON, JR. Packages include Concerts, Hotel & Meals. 386-681-7007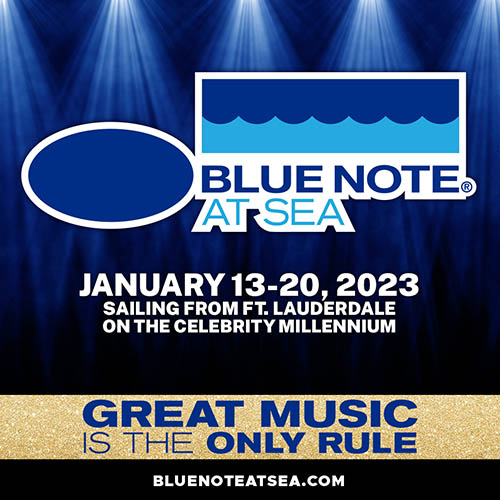 Fort Lauderdale, Florida, USA
Blue Note at Sea is back for 2023 with a blockbuster lineup of stars, sailing to beautiful Caribbean destinations aboard a luxury cruise ship. Enjoy 7-days of wall-to-wall music from artists including MARCUS MILLER,  ROBERT GLASPER, CHRIS BOTTI, CÉCILE MCLORIN SALVANT,  CHRISTIAN MCBRIDE, SHEILA E., DAVID SANBORD, BRAD MEHLDAU and many more on the cruise where Great Music is the ONLY Rule! Fans of SmoothJazz.com Global have access to exclusive pricing when you book with Promo Code: SMOOTH