Smooth Artist Interviews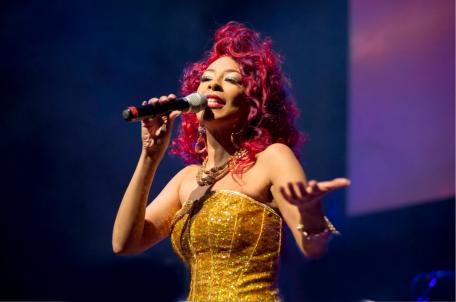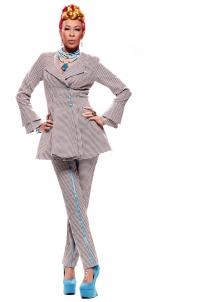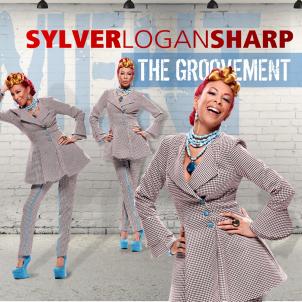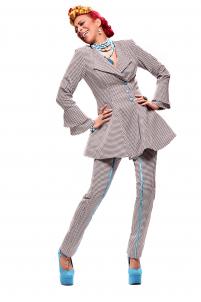 How did this new album and overall concept come about and what are your goals with it?
The album, The Groovement, is a project that my producer, Daryl Hunt, and I started several years ago in Washington DC and ultimately finished a few years later in Stockholm Sweden. The concept was to capture a little of what we do LIVE in concert on record. It's meant to feel like you're being serenaded privately and jamming to a live concert on record. The GROOVEMENT is all about the groove! It's made up of some of my favorite classic covers that I have been performing for years and never recorded until now and originals that we shaped around the entire project. The goal for this album is to have a worldwide hit album, a tour to follow and ultimately a Groovement part 2.
What elements do you look for in a song that make it especially satisfying for you to perform?
The elements that make me want to perform a song start with lyrics. I'm very expressive and look to connect with my audience so I'm singing to them like a conversation or telling a story. Pocket, groove, melody, if it's danceable or tearjerking. Invoking emotion through each beat and every word are important to the way I perform any song.
Of your touring and gigs so far in your career, do any stand out as being particularly memorable or defining moments?
Actually there are several memorable and defining moments throughout my touring and gigs so far. 1-My very first tour to England with the wonderful Jean Carne, who I was singing background for at the time. Having my passport stolen in the airport was no fun but the rest of it was amazing… LOL 2-Getting a call from Dyana Williams introducing me to Nile Rodgers and Bernard Edwards where I ultimately became the lead singer of the legendary group, CHIC. Recording the CHIC-ism Album, while on Warner Brother Records and then recording the CHIC, Freak and more Treats record. The first big tour, JT Super Producer Tour at the Budukon, and Osaka Joe Hall in Japan in 1996. After our last performance, Bernard Edwards passed away. 3-Jumping all the way to 2003/2004 ish performing at the Montreux Jazz Festival 3 years in a row and 2007 performing for Night Of The Proms in Antwerp Belgium with the Ill Novemcento orchestra. One of the best gigs I have ever done to date. And I have so many more!
What do you find to be the most challenging aspect of recording a new album?
What I found to be the most challenging aspect of recording a new record is/was staying on schedule and on budget. Staying focused and not being distracted by outside influences and staying true to our creative process. Keeping the creativeness so intensely juicy that the marketing becomes a cakewalk. Making the right decisions to ensure the success of the completion of the project, execution of the project and getting the music out for the world to hear.
Outside of your musical career what else in your life gets you excited and fulfilled?
Outside of music, what gets me excited is creating new SYLVERWEAR for my one-of-a-kind jewelry line (www.sylverwear.com) and being a serious animal lover and advocate. I have a idea to change, upgrade and alter how animal shelters are run. I have always loved animals and I look forward to dedicating more time to the cause of saving their lives, getting more animals adopted, shutting down all puppy mills and pushing for legislation for heavier laws against animal abusers.
Who would you say has been the single biggest influence in your life and getting you to where you are now in your career?
This one is easy!! The single biggest influence in my life is my mother, Paula Potts. I would think that is self-explanatory but just in case its not.....her unconditional love, support, wisdom, belief in me and her being an artist herself… The perfect mother to guide my life and career to where I am now and how I continue to move forward.