Smooth Artist Interviews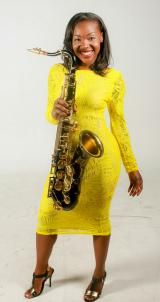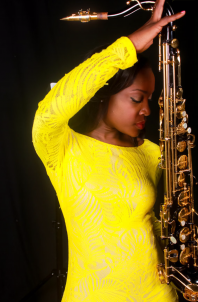 Who are some of your current favorite artists, Smooth Jazz or otherwise?
Some of my favorite artists are Kirk Whalum, Brian Simpson, Brian Culbertson, Candy Dulfer and Peter White. I admire these artists for more than their musicianship, talent and skills. These artists have admirable character and are personable individuals.
What are you most proud of at this point in your life and career?
I am proud of my academic achievement. I graduated from Florida State University in 2013 with a Bachelor's Degree in Music. Following an appearance on Dr. Bobby Jones' Gospel Hour, I received a scholarship to attend Tennessee State University. I graduated in 2014 with a Master's Degree in Music and with a 4.0 average.
What would you define as the most life-changing event so far in your musical career?
The Smooth Jazz Cruise 2014 was a life-changing event. I had an opportunity to meet and interact with some of the same artists I grew up listening to. I had an opportunity to play with Kirk Whalum and to participate and win the "Show Your Talent" Contest. It was a surreal and awesome experience!!
At what point in your life did you make the decision to become a professional musician and to actually record your own albums?
Music has always been a vital part of my life. I was the church pianist and saxophonist for Sunday School and church and actually received a check every month from the time I was 8 years old until I graduated high school. I always loved performing and decided in elementary school that one day I would become a professional musician.
Is being one of the few women prominent performers mostly fulfilling or do you find it to be a challenge?
I find being a female performer extremely challenging as well as fulfilling. I am a 5 foot 2 African American female, weighing approximately 120 pounds, and my primary instrument is the tenor saxophone. My experiences brought me to the realization that women must be more assertive, persistent, competitive, resilient and talented to move forward. It is fulfilling to know that I am paving the way for future female musicians and I am doing what I love - ENTERTAINING!!
Outside of your musical career, what else in your life gets you excited and fulfilled?
Outside of music, I am excited when I spend time with family and friends. I also love sweets, dogs, super hero movies, and pillow pets. It sounds RANDOM however, it is ME!!
When the times arise for you to give back for the success and abundance you enjoy, what kinds of opportunities do you look for?
I would love to have an opportunity to establish a foundation so that children in grades K-12 can learn about jazz - from its origin to the progression resulting in smooth jazz. I would provide students in low income communities instruments and certified instructors to further establish and continue the traditions and practices of jazz music.