Smooth Artist Interviews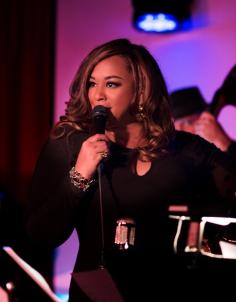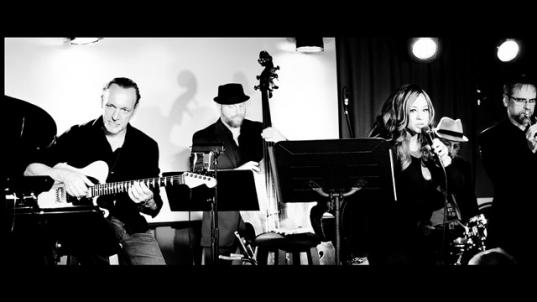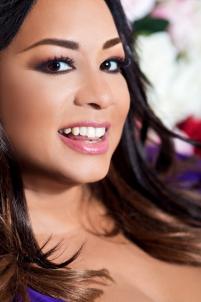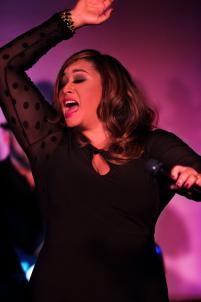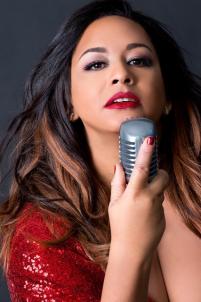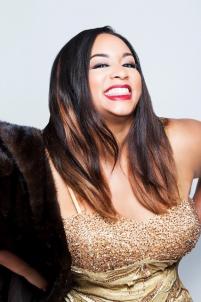 What do you find to be the most challenging aspect of recording a new album?
I actually love the recording process beginning to end. From creating and honing the arrangements, to choosing the instrumentation and personnel, to actually seeing all the elements of our "Mind-Heart Child" come together on the recording days. It is exhilarating to see what each artist brings to our arrangements and how they all work together. And to sing these creations. However, I think the most challenging aspect is deciding which tracks to use on the final product. Usually there are so many great takes with just a little bit different expression or energy to them. It's hard to choose between them!
The other real challenge is not during the recording process... but how to get the album heard by as many people as possible AFTER the recording. How do we best SHARE what we have created?. Answering that question is very challenging.
How did this new album and overall concept for it come about, and what are your ultimate goals with it?
I'm very proud of this album. I co-wrote two songs on it, (My first two song writing efforts), co-arranged many of the standards we chose, and was very involved with shaping every element of the album. It's a mood piece--Passionate, optimistic, sexy, clever and dreamy. This album encapsulates where I am in my life right now. The place I have grown to as an artist that is becoming more and more comfortable expressing her authentic voice. I am in a stage of constant discovery that I hope never ends... It's full of surprises, great joy, sometimes frustration and pain, but ultimately great freedom and passion and satisfaction. This is truly Where I Wanna be.
I'd like to share this album with as many people as possible. To travel the world performing songs from it, visiting some of the amazing cities that the album is already playing in on the radio. And I'd love to do music festivals around the world. And hopefully, people will get to know who Sharon Marie Cline is.
What in your life outside of your music drives you in a creative sense?
Almost everything drives me creatively. I am blessed to live my life from the vantage point of an artist, where every experience is seen and felt through that "lens"... so I am driven by my frustrations, by the things that make me laugh--- very much so by what makes me laugh---, by my loves, by the experiences of my friends, family... all of it.
But, with that being said, I have to honestly say, I'm driven by my solitude. I love to spend time alone - by the beach, in the mountains, on a long drive, in the park, in my apartment... but especially by the ocean. I love to stare at the expansiveness of the ocean and watch the tide come in and go out...
There is something about that space in my alone time and in that stillness that drives me... It recharges me and inspires me... and makes me better to share with the people in my life.
What elements do you look for in a song that makes it especially satisfying for you to perform?
I like a song that creates emotional pictures.... There always needs to be something for me to grab hold of emotionally - whether it is expressing deep despair, great joy, or undying passion... or a sexy invitation. (heehee). A song is a communication to me. So, I look for songs that can be a vehicle for me to communicate an emotion or an idea that resonates with me... or that I find interesting to share. I also like the music to be harmonically lush... and melodically pleasing. And I like for the arrangements to be fresh and engaging.
How would you describe what inspires you to do what you do?
I do what I do because it is second nature to me. I sing and I create because I must. I soothe and heal myself daily by using my voice. And I share my song with others for the same reason - to soothe, heal, inspire and connect with others. I think the inspiration, for me, is the interconnection that comes from reaching another person with the emotion I am communicating in my song or with the sound of my voice. I love that moment when I can see during a live performance when someone is touched by what I am singing... or that I have provoked a memory of something that stirs them. We all desire to be seen, to be heard, I believe, because most of us on a very core level desire to be touched and in connection. I'm inspired by my need to connect, to share, to express.
What are you most proud of at this point in your life and career?
My sense of humor and my Fortitude - the ability to remain focused and not give up even in the midst of great obstacles... and my commitment to the discovery of my authentic voice. The more comfortable I am in my skin, the truer my expression becomes. My artistry is an extension of that. I am a better artist everyday because of that commitment to expressing what is in my heart. (That is where My moniker, MyHeartsong, comes from). And this new album - THIS IS WHERE I WANNA BE - is an embodiment of that.
How would you finish this sentence? "I don't like to go a day without ______"
"I don't like to go a day without a song"
What's your favorite non-music activity?
I love a great foot massage! Sounds silly, but it's so nurturing and sensual at the same time. I get one every week. I love to travel - see new places, adventure around. I love going to see live theater - frequent trips to Broadway are a must ...and I LOVE DOING ANYTHING that make me feel like a QUEEN. I call it my Queen Time! SO, massages, luxury dinners, spa dates, long baths, shopping, traveling in style are all included in my Queen Time.... I love hanging with friends, walking on the beach, going to the movies, museums... Other than my Queen Complex, I'm pretty normal!
When the times arise for you give back for the success and abundance you enjoy, what kinds of opportunities do you look for?
I work with a charity called Giving Music. We travel around bringing live music to convalescent homes in the greater Los Angeles Area. We do this year round... but very heavily during all of the Holiday Seasons. It is so important to bring music to serve and nurture our elderly. It is amazing to see the light in their eyes when you begin performing an old familiar standard that reminds them of a special time in their lives. We go to some of these locations repeatedly... and we often see how certain patients improve and come out of their shells more and more each time we return. In fact, many of them get so excited they join the band on stage for a song or two. It's great.
I also work with a couple Pediatric Aids charities, and do a toy drive at Christmas. It is very important to me to give of my time, my gifts, and my wisdom in all of my life. And I like to align with people who share that philosophy. So, I seek out opportunities to share.
Generosity of Spirit is what is important to me. I like to partner with people or organizations that embody Generosity of Spirit --- whether you have millions or pennies, I feel that it is important to give from the same heart space of generosity... with your time, with your gifts, with you wisdom. Well, anyway, It's my honor and joy to live that way.