Smooth Artist Interviews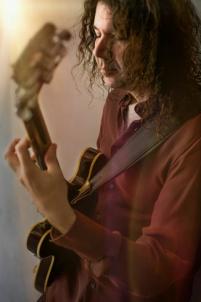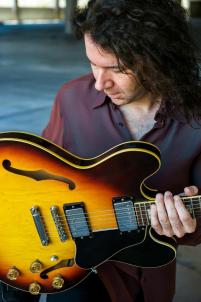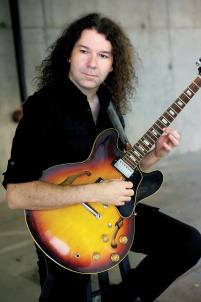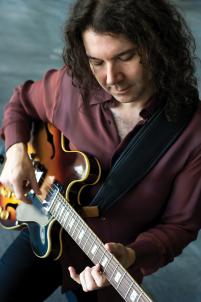 What would your top "desert island" classic albums be, regardless of genre... the albums you turn to time after time for your own personal enjoyment and inspiration?
George Benson - Breezin'
Al Jarreau - Look to the Rainbow
Nancy Wilson/Cannonball Adderley - Save your Love for me
Sting - The Dream of the Blue Turtles
Lee Ritenour - Festival
Vicente Amigo - Ciudad de las Ideas
David Sanborn - Straight to the Heart
Michael Brecker Quindectet - Wide Angles
George Duke - A Brazilian Love Affair
Of your touring and gigs so far in your career, do any stand out as being particularly memorable or defining moments?
There were so many, however the most defining and memorable came after being granted my Green Card for extraordinary abilities in the field of music and the release of my debut CD Dirk K - "About You" on ULG/Countdown Records. As part of my very first US tour, I was invited to play at the KSBR Birthday Bash in Mission San Juan Capistrano. This festival is exceptional because you are put together with some of the most famous musicians in the world. When it was time for me to perform my new single, I was joined by the all star cast of Boney James and Michael Paulo on sax, Tony Guerrero on trumpet, Freddie Ravel on keys, Dave Hooper on drums, and Melvin Davis on bass. It was something dreams are made of.
At what point in your life did you make the decision to become a professional musician and actually record your own albums?
I had my "Epiphany" at the age of 13 while attending my friend's birthday party (the first one that included GIRLS! and dancing). One of the girls decided to play the guitar for us, and after hearing only a few notes, I was hooked. The next morning I told my mother that I wanted to play the guitar. I would buy the guitar out of my allowance, if she would pay for the lessons, she agreed and I've never stopped playing since. Now, after recording 23 CD's of my own and producing/recording more than 30 CD's for other artists, I know I made a good decision.
What aspect of the creative process, from concept to market, do you personally find to be the most rewarding?
The creative part is what I live for. Every element has his importance and its challenges. Developing a concept usually starts with writing music. This can be the most challenging and time consuming part, but sometimes it can be really easy too. I have written music within minutes, sometimes it takes weeks. On my new album, Dirk K "It's On", I chose to record 5 originals and 5 covers. To pick the covers was a great adventure. The challenge was to make arrangements which are unique and set me apart from the original. Some of the songs I chose were not written for Jazz at all. For example: The "Lovesong" from the Cure, or Britney Spears - "Toxic". I began producing music at the age of 16 and I really enjoy that part of the creative process too, but the most rewarding part for this specific project was recording together with my son for the first time.
What's your favorite non-music activity?
Spending time with family, my wife Irene and son Philip Antony. Both who are very involved in my music. . My son, age 14, makes his debut playing the saxophone and the flute on my CD Dirk K "It's On". He is such an amazing talent. Another activity I enjoy very much is playing tennis.
Going back in your life as far as you can remember, what song or performance is the first you recall hearing and being affected by?
At the age of 14, I started taking lessons with a new guitar instructor. To get me interested in Jazz, he played a track from Wes Montgomery - California Dreaming. This changed everything for me. After listening to Wes, it became clear to me that playing Jazz guitar is what I want to do for the rest of my life.