Smooth Artist Interviews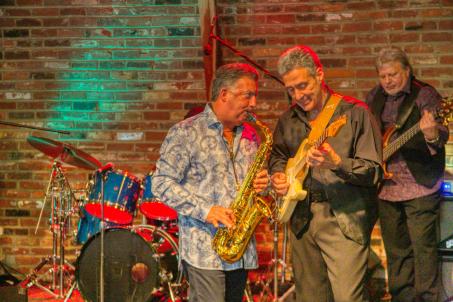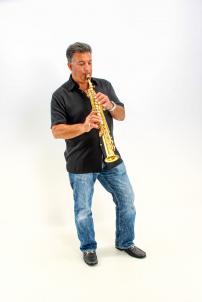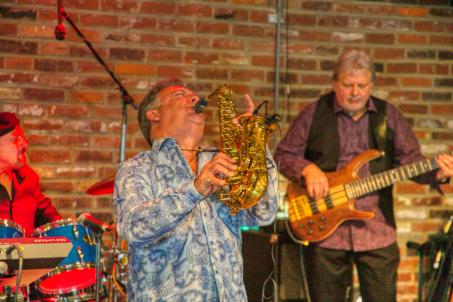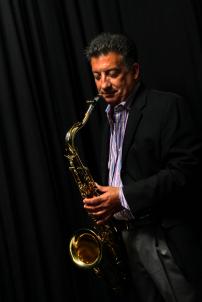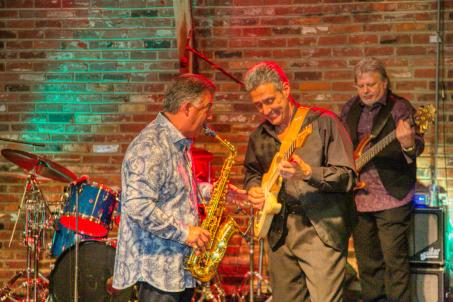 How did this new album and overall concept for it come about, and what are your ultimate goals with it?

I was listening to some really old music from my teens and twenties, etc. and I started remembering events in my life that struck me when those tunes were popular. So, I began thinking about this concept of doing "A Self Portrait" album; a collection of mostly covers and some originals, where I take the covers and do a slightly or completely different arrangement of them. The titles are going to speak for themselves mostly; those that don't, I'll leave up to the listener to impart their own experiences into what I am trying to say in my music.  So really, my ultimate goal with this album is for it to be a musical representation of parts of my life, both good and bad, but I assure you it's all good when it's put down in musical form.
 
What do you find to be the most challenging aspect of recording a new album?
Getting started, staying focused/motivated and locating talented session and touring musicians to play with me who express the feeling that I want to convey in a particular piece of music. I believe in giving musicians their "space" to be creative and charts only go so far but sometimes there is a particular expression of an instrument that only one person can do. Finding that person(s) is the most challenging thing for me.
 
How would you describe what inspires you to do what you do? 
That's a simple one. My family…. My wife Joan inspires me with her love for me each and every day. I know that sounds mushy but it's true and I love her.  My daughters make me smile and even my little pooch Lucy plays a big part in my life. They all put me in a place that makes me feel like doing this. I express my music from my feelings; I am all improv… Some days I am happy and the music flows in that manner. Sometimes I am sad and well, you know how that goes…. But I know I am loved and that makes everything right in the world for me.
 
What artists do you feel akin to or in the same tribe with?
This question gets asked all the time but it's easy for me to answer. Dave Koz, Jeff Kashiwa and Brandon Fields come to mind right off the bat. Eric Marienthal is another one. I don't think I "sound" like them, I have my own tone and expression of my instrument. But I feel the same kinds of love that they do when they play their tunes. I listen to the music that they play, and it launches me like a rocket. Dave is so melodic and passionate. Jeff is also very passionate about his music but he's also very precise. I've always loved Brandon's tone, expression of his instrument and the fluidity of all the notes in all registers of the instrument. That man has total control of his instrument and expression of it. Eric expresses himself in his instrument perfectly.  He's a big one for me.  
Of course, my saxophone idol is David Sanborn. He's like the father of Smooth Jazz sax in so many ways. I've played along with his recordings as I suppose many of my saxophone brothers have as well but I've learned so much from David's playing, his tone, his attack, the way he commands that double high A. He owns that all day long… So I guess for me, it's these musicians I feel akin to.
Who would you say has been the single biggest influence in your life in getting you to where you are now in your career?
The love and teachings I received as a young man from my parents. They taught me life's lessons and caught me when I fell down both physically and mentally. That's the short answer but there is so much more to it I could write a book. I miss them both very much.
 
What are some of the most important goals you have for yourself in the next five to ten years?
To develop my playing skills, play as much as I can, write and record as much as I can and evolve with Smooth Jazz as it evolves. I'd like to leave my personal "imprint" on file with the listeners out there; that's such a permanent thing considering how mortal we all are. 
 
What aspect of the creative process, from concept to market, do you personally find to be the most rewarding?
I love sitting in the control room with the engineer, watching, listening and contributing to the mix of my tunes. It's such a vital part of the creative process. You have to take your hat off to the sound engineers out there. It's not about changing what you've done in a composition. It's about mixing it properly with all the other instruments and singers involved, any additional tracks that were added to beef up what you were trying to say in your music and balancing it all so that the listener can hear all the parts of what's being played, not muddled, not washed up or screaming loud.