Smooth Artist Interviews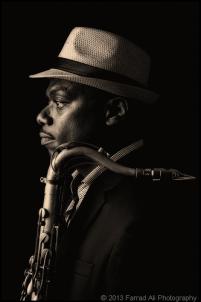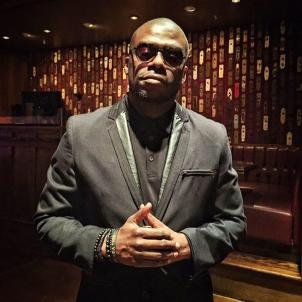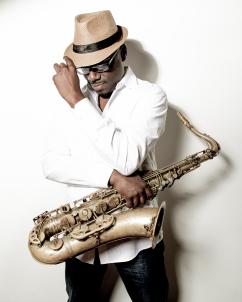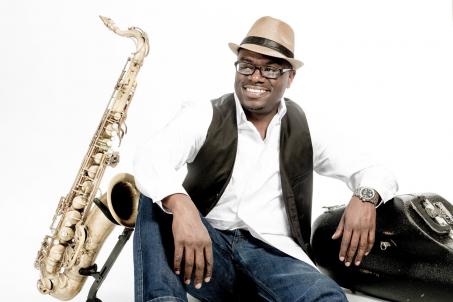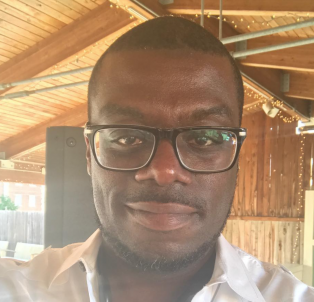 Who would you say has been the single biggest influence in your life getting you to where you are now in your career?
Without question, it is my father (Anthony Jordan). He played congas and although he never played professionally, he was my first exposure to a musician as a young child. His passion for music is exponentially larger than mine, and his record collection is incredible. So I grew up with great music being played daily in my home and it got into my soul. I can never thank my father enough for giving me that gift.
What would you define as the most life-changing event so far in your career?
I was a professional local musician in Chicago for years and I resigned myself to that being the ceiling for my career, even though I wanted more. After getting laid off from my job in late 2007, my good friend and fellow musician Chris Miskel said he would mention me to Brian Culbertson as a possible replacement for the saxophone opening in his touring band. A few months later after performing at the United Center, Brian agreed to give me a shot and came to a local club to meet me and see me perform. I sang and played like the gig was mine already...not cocky or showboating, just confident. We chatted between sets and two days later he called me and offered me the gig. From that moment, I went from primarily playing wedding and club gigs to doing shows around the world and meeting and performing with legends. I am one of the lucky cats who got a shot to do this on a bigger scale, and it's changed my life. I will never forget it.
How did this new album and the overall concept for it come about, and what are you ultimate goals with it?
Even before I recorded a single track for the album, I had the working title. The word "catalyst" spoke to me because it represents what I want this album to become, which is to introduce me to the world as a solo artist and to be the foundation that leads to a fruitful recording and touring career.
The best way to describe the concept of the record is "Grover Washington meets Maxwell". I wanted to capture the full spectrum of my musical abilities and to also document where I am at this moment of my musical development. I was blessed to meet Chris "Big Dog" Davis and Frank McComb, who contributed songs that fit the concept perfectly. It was only natural to use my working band on the album because that's where my sound and style has developed.
My drummer Khari Parker produced a song on the record and he was instrumental in encouraging me and keeping me moving forward. Brian agreed to play on a song and killed it, and to round out the album I had to work with my longtime musical collaborator and friend, DJ I.N.C. Those different parts and songs came together to form something that even I didn't expect. I am so proud of this album!!!
Of your touring and gigs so far in your career, do any stand out as being particularly memorable or defining moments?
There are two moments. I grew up in Los Angeles until I was 13, and performing with Brian Culbertson at the Greek Theater in 2008, with my parents, sister, brother-in-law, uncles, aunts, cousins...and STEVIE WONDER in the audience was a major highlight for me.
We smashed that night and it was surreal to come home and be on a stage that I had heard about all my life. That was my first time at the Greek, and I was there as a performer. Amazing!!!
The second great moment was the week I spent in Japan performing with Brian Culbertson, Larry Dunn and Sheldon Reynolds from Earth, Wind and Fire, and the legendary LARRY GRAHAM!!! We played the Billboard clubs in Tokyo and Osaka and I can't begin to describe the incredible feeling I had singing and playing "I Want To Take You Higher" and "Thank You (Falletinmebemicelfagin)" with the man who helped create those songs that completely changed the direction of music. Larry Graham and his beautiful wife Tina were so humble and gracious, and Larry Dunn and his lovely wife Luisa were great and very funny. I also had some time to experience the culture of Japan, which is something we rarely get to do while touring. A priceless moment that I will treasure for the rest of my life.
What would be the most important piece of advice you'd impart to a young musician starting out in the jazz/smooth jazz arena?
There are several things. One, if you are working in a touring band, you must be professional and prepared. Be on time for lobby calls and sound checks, learn the music before band rehearsals, and always understand that you are working FOR the artist. Your reputation means more than your ability.
Two, learn from and network with the artists and fellow musicians that you meet on the road and at shows, cruises, etc. Even with the large number of musicians in the world, this circle is relatively small. Your next gig or the guys who will collaborate with you on your album will come from that circle.
Third, and most important for emerging artists, develop your own voice, sound and style. What separates you as a musician from the rest of the cats is what you bring to the table. No one can be a better version of you than YOU.
Your approach to the music and your individual interpretation of the lessons from the masters and elders are the things that will make you viable and important to the music. It also pushes the music forward, which is what every generation of musicians and artists must do.
Outside of your musical career, what else in your life gets you excited and fulfilled?
Being a father to the most amazing girl in the world, Mikayla!!! She is beautiful, funny, intelligent and talented. She is learning guitar and is a member of the world famous Chicago Children's Choir. Seeing her confidence at such a young age inspires me and drives me to be a better example for her.