Smooth Artist Interviews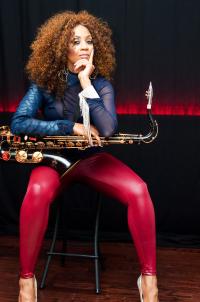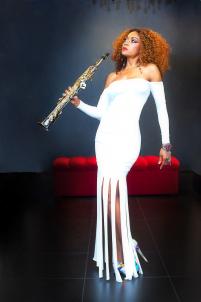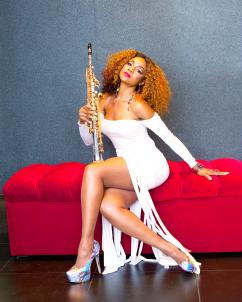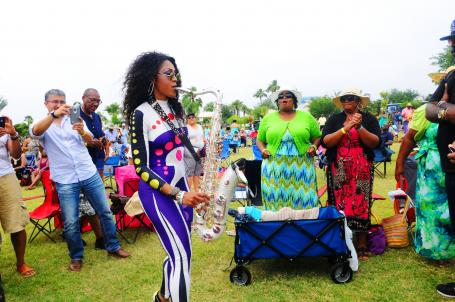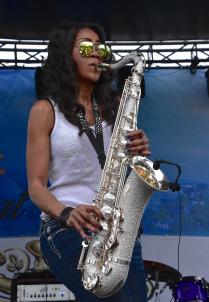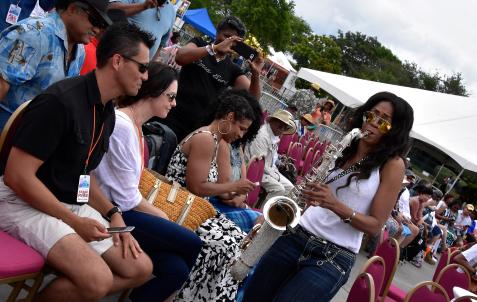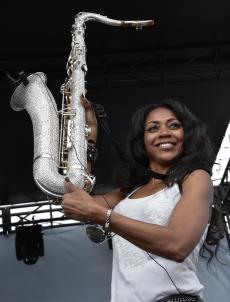 How did this new album and overall concept for it come about, and what are your ultimate goals with it?
World Blue was inspired by the amazing styles of music from around the world. As a child I desired to play and experience every genre of music. Now as a an artist and educator I have the opportunity to teach, expose and empower students by sharing the universal expressions of music from many countries. This world album was creatively arranged with originals including a few of my favorite cover tunes to complete this musical journey. It was my desire to collaborate with notable artists, musicians and choirs including my elementary school choir to share in the experience of making a world album.
The making of World Blue was a journey within itself. Composing music for this album and working with two other amazing writers Terence Fisher and Edwin Brown sparked ideas that lead to tunes that were compiled with cultural styles of instrumentation and jazz fusion. I composed a very sensuous French song, "Je t'adore" that I song in French and in English, an instrumental song from India along with an upbeat Euro-tech dance song that was inspired by my performance at Crystle Stewart and Max Sebecht's wedding. Sharing this album with Marion Meadows, Michael Ward, Kyle Turner, Joe Carmouche and Johnny Holliday put the finishing touches on the inspired song "We Are the World." Every song on World Blue was designed to take you on a trip to Asia, Africa, Jamaica, Spain, India, Europe, France and America!
My desire for World Blue is to be an instrumental inspiration to world music lovers and to serve as a multi-cultural educational tool for years to come. Take a tour around the world with World Blue. Enjoy!
Of your touring and gigs so far in your career, do any stand out as being particularly memorable or defining moments?
Absolutely! Touring with Micheal Bolton was my first real experience as an artist. I learned a great deal about the industry and the "do's and don'ts" of touring. My growth of knowing how to manage my time, organization, planning and knowing my craft was amazing.
All tours and artists are different therefore knowing what is expected of you is essential to being successful and keeping one in the game. I certainly enjoyed working with Marion Meadows, performing with Joe Sample, touring with Harpist, Jeff Majors and performing with Peter White and Ronnie Laws were great moments in my music career. Each experience was different.
There were charts to learn as well as learning by ear in many cases. It was important to be very versatile, flexible, patient and knowing how to read and interpret music charts was an added element that was required. My defining moment was be confident and knowing that I can do this, I want this and I love this! I want to perform and express myself musically. There were times in which a song was called on a live set and I had to be ready.
As Kirk Whalum advised me many years ago to "be ready!" When that opportunity was presented to me each time I was ready and I feel that is where the growth and empowerment was birth in my life so that I could be inspiring to my fans.
At what point in your life did you make the decision to become a professional musician and actually record your own albums?
The decision to be a professional musician came early in my development. I mean the desire developed over time but once I began to feel the music and became comfortable with my instrument I knew. I knew I wanted to write music, I wanted to perform and I wanted to record.
I remember I was in school and I was thinking "I could record an album." But I wasn't really applying myself as I should have been. I was under training, not really showing the dedication and determination that was really needed to be successful in music. I had developed a style of playing that just wasn't going to get me to where I wanted to be as a serious musician. So I needed to re-train myself on my instrument and concentrate on learning more about the art and history of jazz.
Eventually I began to feel that I was ready to write and record an album. That didn't happen overnight because there is a lot that goes into getting a record produced. But it came together and now with my second album Live2Love, I think I'm on track to realizing my dream.
What are you most proud of at this point in your life and career?
I take special pride in knowing that my family has always stood behind me, my management team has been all I could have asked for with their honesty, sincerity and commitment. I'm especially proud of the musicians that I have worked with who have accepted my direction without a lot of debate and have put forth some excellent music in support of my saxophone. I take pride in knowing that when I go on that stage my band and I are going to give the audience the performance of a lifetime and I know that my management team is protecting my interests, and my family loves me and supports what I'm doing 100%.
Is being one of the few prominent women performers mostly fulfilling or do you find it to be a challenge?
I think it is a challenge. And I say that not as a prominent female saxophonist, but as a performer. Getting on that stage night in and night out is hard work. You want everything to go perfect, sound equipment to be top notch, all your musicians to be on their game and feeling ready to rock and roll.
I do find it somewhat of a challenge to be a female that performs frequently and has a pretty solid fan base but I now that I can't slip because this business doesn't accept mistakes and excuses especially from women musicians.
Yeah, so I look at this journey as a challenge and one that I believe I will overcome and when I'm done I will have left a mark, a legacy that I will be proud to share with my children and those ladies that will come behind me.
Outside of your musical career, what else in your life gets you excited and fulfilled?
I've been a teacher for a while and working with young children has always been a passion of mine. I enjoy every minute I spend with the children that attend my classes. I prepared myself primarily for a career in teaching because I didn't know if my dream to be a professional musician would ever become reality.
As a teacher I have the opportunity to touch and influence so many young lives each year. It just gives me a special feeling seeing them developing the skills necessary for learning, seeing them grow each year from their life experiences, seeing their knowledge about life and its mysteries expanding. That gets me excited and hopeful for the future of both theirs and mine.