Smooth Artist Interviews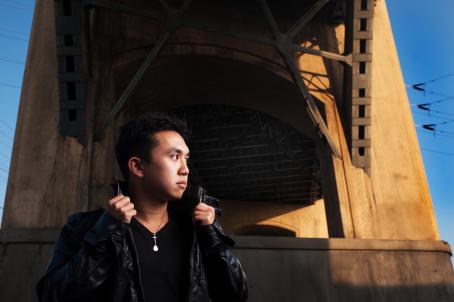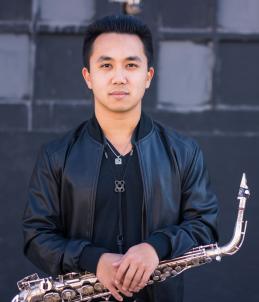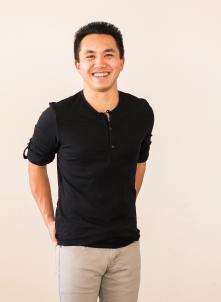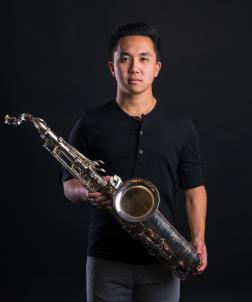 How did this new album and overall concept for it come about, and what are your ultimate goals with it?
To be honest, I'm not quite sure when the thought of recording an album first popped in my head. I always had the goal to record my own album, but I never really thought about when to do it. I had been studying music in college and playing a ton of Pop, Rock, and R&B music with various singer-songwriters. During that time, I had started to finally find a voice for myself by playing with these singers, so I really do owe a lot of the album to everyone I've worked with! Towards the end of college, I began to seriously start studying songwriting. The first batch were not so great, ha ha, but the big game-changer for me was when I decided to start writing songs with lyrics in mind. I noticed that a lot of the songs that influenced me were vocal songs, and I wanted to have that same effect with my own music, so I decided to write music with lyrics, and then just play the songs on the sax with the lyrics in mind to help me emulate a vocalist as best as I could. That was when I finally felt things were starting to fall in place. After writing a handful of songs and trying them out with my band-mates, I picked the 4 strongest songs and 1 cover that I felt best represented my tastes. My goal was to just be me. I wanted my album to reflect as many of my influences as possible, but not sound exactly like any of them.
I view this album as the first step in my solo career. Of course, any artist who puts out their work would love for it to do very well, but I also want this to be a learning experience as well! I see this album ultimately helping me refine my craft even more. I want to keep striving to write better music, to play better, and improve the production. I want this album to introduce listeners to what I'm all about, and hopefully to join me on my journey as I try to keep improving myself to give the audience a better experience every time they hear me play.
How would you describe what inspires you to do what you do?
The thing that inspires me to keep pursuing music has always been the performance. I've always been in love with the energy a performer receives from an audience! I can't really describe the feeling, but its something really special. Knowing that you could pull the music in almost any direction and have the audience right there with you is something truly magical. The fact that you, as a performer, can effect the emotions and change the mood of someone's day is powerful. Knowing this, I want to keep growing as a musician, so that I can ensure that every performance can be an uplifting experience for a listener, and hopefully make the rest of their day a great one!
Of your touring and gigs so far in your career, do any stand out as being particularly memorable or defining moments?
That's a tough one. I think there are two instances that have been "defining" moments in my career thus far. The first being the first performance that David Benoit was gracious enough to let me perform at back in Summer of 2005 I believe. He invited 3 of us from his youth orchestra to perform with his personal band at the Armstrong Theater in Torrance on his arrangement of the Herbie Hancock tune, "Watermelon Man". I can never forget the feeling. I had never really thought that music could become a career until that night. The energy of the band and the audience sold me! From that moment, I decided that I wanted to work hard and figure out how to become like David and be able to perform every night like that.
The second experience that was life-changing for me was the first tour I have ever been a part of. In the Fall of 2013, I was asked to be a part of Ariana Grande's debut tour as the saxophonist. What an experience. I was immediately humbled by the caliber of musicians in the band. In the short time that we've known each other, I've learned so much about my own playing and how much more music there is to experience and learn that I've never even looked at yet! The tour also helped me learn a new set of performance skills that I didn't realize were possible. There is a whole other type of mental pressure that pops up when you play to audiences like Ariana's. This gig helped me to understand the importance of not only preparing your musical abilities, but the importance of really rehearsing and preparing your overall show. These shows were so well rehearsed, that we could probably perform these songs, with choreography, in our sleep! It gave me an experience that I try to use with my own band when preparing for shows.
What are you most proud of at this point in your life and career?
Honestly, the thing I'm most proud of is having a tight unit of family and friends that support what I do! Without them, I wouldn't have had the path that I've been on. A good chunk of my friends are musicians that have both given me opportunities and advice on how to improve myself. These friends also have helped me by playing with me when I needed to put together bands last minute. My family has always supported me at all of my shows and drove me to all my lessons when I didn't have a license! Having this strong support system kept me motivated to continue studying music because I know that they had my back just like I would have theirs if they needed any help! These people will be the people that help me to grow as a musician and as a person!
If you were to choose to learn a new instrument that you've never played before, what instrument might that be?
I would most definitely say the electric bass! I've always loved the bass. I have one, and I'm definitely not good at it. But whenever I check out live bands, I'm always paying the most attention to the bass player. I just have always been a sucker for great grooving bass players that really get into it when they perform. Bass definitely would've been the instrument I would've probably pursued had I not been a saxophonist.
Who currently is drawing your attention as artists you're excited about?
I think with current artists, I have been really interested in Brian Culbertson and Marcus Anderson. Both of them have such strong and unique voices to the genre of smooth jazz that I want to have that same effect! I've been fortunate enough to have seen both of them perform, and talk about great music and great shows! Their music also has been evolving as well. It always feels refreshing when artists take slight variations to their sound depending on what's moving them at the moment. Something I try to take into account with my songwriting and playing. Obviously, I've been a huge fan of a lot of the household names like Koz, Elliot, Whalum, Benoit, and Albright, but I've been really keying in on those two artists recently.