Smooth Artist Interviews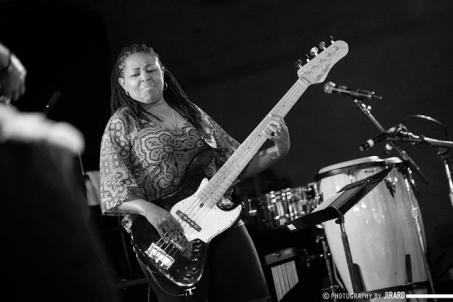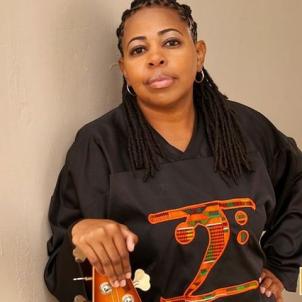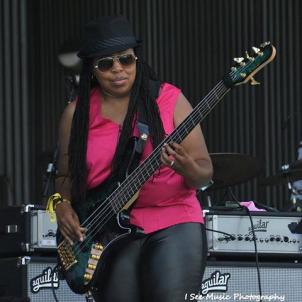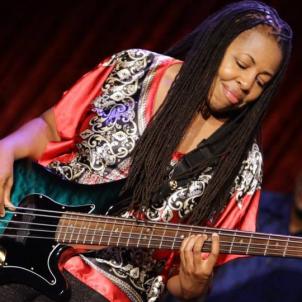 How did this new album and overall concept for it come about, and what are your ultimate goals with it?
I had been working on this project for about 4 years. With this particular project, I wanted to tell a story about my life experiences through my music so there were a lot of songs that I wrote that didn't make this project because I did not feel that they best represented the autobiographical musical content that best described those experiences. There is a rhyme and reason behind every tune on my project and every song is linked to the title, This Is My Life.
For instance, I decided to do an arrangement of Square Biz because I wanted to honor an artist (Teena Marie) that has a very large influence on my musicianship. When Square Biz first came out, I wore that song out and I worked tirelessly to emulate the bass lines of Allen McGrier (bassist and co-writer on Square Biz) so when she passed I knew I had to cover that song.
Steal Your Heart by Slave was covered for basically the same reason. After Mark Adams (bassist for Slave) passed away, I wanted to do a song that not only honored him but to give back what he gave to me over my years of learning how to play bass. He was the very first challenging bassist I tried to emulate and I wore out the whole Showtime album trying to play like him.
Steal Your Heart was one of the songs that I could play right...at least most of the time at the young age of 9. It was also a song that I fell in love with due to the overall arrangement of the tune and I honestly did not want to do a cover of a Slave tune because all of their tunes are so sacred to me but there was something about that one that I wanted to make my own so my arrangement of Steal Your Heart was born. I also added a guitar solo (played by Kat Dyson) in the track as a tribute to Marc "Drac" Hicks (guitarist for Slave) who passed away shortly after Mark Adams. I wrote Sunny Skies as an explanation of my favorite kind of weather.
I do not care for the rain at all so that was in mind as I was writing this tune. I wrote Over The Years as a tribute to my parents, William and Lillie Bramlett. The music for that song came to mind as I was driving through the neighborhood where I grew up.
What do you find to be the most challenging aspect of recording a new album?
What I found most challenging is continuously writing and cutting songs that did not fit the vision for my project. Some songs were good but simply just got too old to my ear and I had grew out of them.
What in your life outside of your music drives you in a creative sense?
A myriad of things drive my creativity such as long drives, neighborhoods, family time, the ocean, etc. My creativity is driven through life experiences overall.
At what point in your life did you make the decision to become a professional musician and actually record your own albums?
I had always wanted to do my own solo project but when I was a preteen I dreamed of being a singer. As I got older, I realized that singing with my voice was not so much my thing but I translated my love of singing to an instrument that I love so much...the bass.
Is being one of the few prominent women performers mostly fulfilling, or do you find it to be a challenge?
I would have to say neither. Although I am well aware that there are many that equate gender with musical abilities I don't pay attention to that. I work on being the best musician that I can be regardless of gender stereotypes or misconceptions.
What would be the most important piece of advice you'd impart to a young musician just starting out in the jazz/smooth jazz arena?
I would say this to ALL young musicians: BE AUTHENTIC!!! There is already a Brian Culbertson, Eric Darius, Gerald Albright, Marcus Miller, George Duke, George Benson, etc. It is important to have a road map when you are first starting out but instead of trying to be a clone of another artist focus on building yourself and being the best YOU that you can be.