Smooth Artist Interviews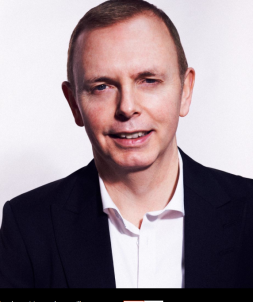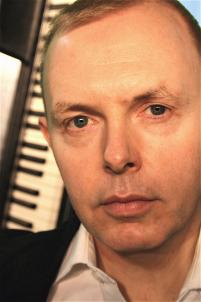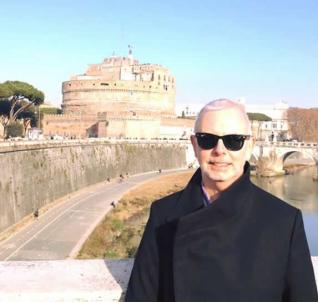 How did this new album and overall concept for it come about, and what are your ultimate goals with it?
I felt a strong need to have myself heard again in the smooth-jazz arena, after a very long gap. Previously, I was always signed to some company (not just in smooth-jazz), but this time I wanted to do the modern thing and release an album by myself. I'm very pleased I did as it has been very satisfying and I have learned a lot. However, it's taken me a while to get my act together!
As for a concept, it was more that I wanted to do some things slightly differently than before. For example, I wanted to put myself at the forefront melodically in all songs, which, perhaps strangely, I had not always done. Also, develop my own sound more as a player, not just on piano but on Rhodes and Wurlitzer electric pianos, which I had a lot of interesting times recording.
I also wanted to spread out and include musical elements and influences maybe thought slightly less standard. Not just for the sake of it, but because it was interesting to pursue these ideas to see if they would work on such an album, also hopefully broadening it and revealing more of more of my musical character and tastes. Therefore, I happen to feature a jazz-waltz, (As Lovers Do), a piece in a 5/4 beat (Subcontinental), and a track in a slow-samba style (Ilhabela), which includes Brazilian percussion and Cavaquinho (a type of guitar that looks like a ukulele, used in Samba).
What do you find to be the most challenging aspect of recording a new album?
Starting! It can feel like embarking on a huge task. What I find best as a starting-point, however, is to start gradually collecting ideas that just pop into my head, sometimes at inconvenient times, even when I'm half-asleep! I'm actually a big believer in the unconscious side of the brain being the source of creativity and I get musical ideas at any moment. At that point, I have to try to write them down or record them in some way, or I'll surely forget them!
Sometimes they're not so great as you thought and need a lot of work in the studio from the more logical, other side of the brain. That side can also be rather over-critical, however, which can make me reject material a lot.
How would you describe what inspires you to do what you do?
Since starting the piano as a young child, I've loved to improvise and get "lost" in the music. I'm not so much like that now, but at certain points, such as when jamming on some new idea or when working on piano solos, I like to try to get into the same state of mind. I feel that at that point the really creative side of your musical self comes through, uninterrupted by other concerns.
That is a kind of inspiration: to capture those blissful moments, which could revolve around something simple like discovering a great chord progression or groove or melodic turn. Ultimately, in the final finished production, to communicate the pleasure experienced in that and have the listener hopefully experience the same.
What elements do you look for in a song that makes it especially satisfying for you to perform?
Probably, purely musical elements, ones which excite me and give me a platform on which to express myself as a player and improviser. Such components as a moody chord progression and an infectious groove.
I did my stint at Berklee, which was a great place to study all that. That sometimes included ensemble sessions playing fast be-bop with a hundred notes per measure, but ultimately I concluded that's not really my scene. I prefer more economy in notes and style, and to explore a wide range of moods and grooves and not stick to what's been done already. I like musicians and writers who are broad-minded in that way, which I think was a trait more common in the past maybe than now.
When I think of the major artists I admire, they have all been like that to some extent, including Oscar Peterson, Stan Getz and Tom Jobim, Michel LeGrand, Wayne Shorter, Herbie Hancock and Chick Corea, Stevie Wonder, to name but a few; also artists of what used to be called the jazz-fusion scene in the 70's and 80's. That quality is something I also like about the musical scene of Brazil, where traditional elements are mixed with all kinds of other styles, including jazz, but also pop and rock and even classical music.
What's your absolute favorite part of the World, and why?
I already mentioned Brazil, and probably have to say there, not just for the music, but also for the wonderful landscapes, sun, sea and sand, cuisine and many other things. It's got a fascinating history, which I've only recently got to know a little more about, and that also helps me understand the musical context better. It also has some beautiful historical cities.
I thought I knew a bit about Brazilian music before going there, but it turns out I knew next to nothing, and have enjoyed learning more about the multitude of styles, including Samba, ForrÌ_, M̼sica Popular Brasileira, Pagode, Choro and several others. Although they're not all my exact cup-of-tea (important as I'm English!), knowing about them helps me understand the music that is more to my particular taste.
It seems to me also that there is such a widespread general delight in music of all types there, without maybe so much of the barriers and categorization you may find elsewhere.
Going back in your life as far as you can remember, what song or performance is the first you recall hearing and being affected by?
Probably my Dad playing boogie-woogie on the piano and my Mum playing romantic modern-classical piano pieces she learnt as a teenager. My Dad also had books of George Shearing piano arrangements that I used to play through.
Also, a next-door neighbour was a jazz-piano fan, to the extent that he extended his living-room to fit in a grand-piano, that he said cost more than the house! He used to get known players from London to come down to the countryside where we lived to give little concerts which he recorded on a big Ferrograph tape-machine. I sometimes was given the chance to play a little jazz piece in the interval.
Through a friend of this neighbour, and while still in short-trousers, I also once met Oscar Peterson backstage at London's Hammersmith Odeon, I think while he was on a Norman Grantz "Jazz at the Philharmonic" tour including Roy Eldridge, who I also said hello to.
What aspect of the creative process, from concept to market, do you personally find to be the most rewarding?
Probably little bits of feedback from listeners maybe from far away where I've never been, who have clearly appreciated something I put into the music, because that makes me feel I really connected with someone through my music, over all that distance.