Smooth Artist Interviews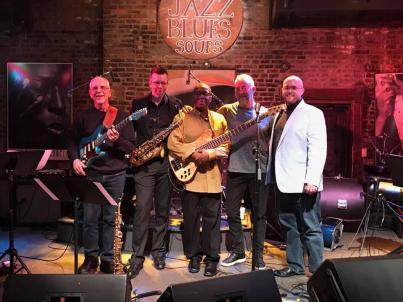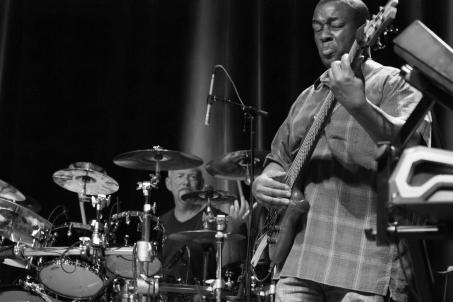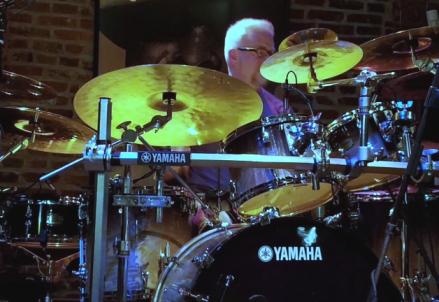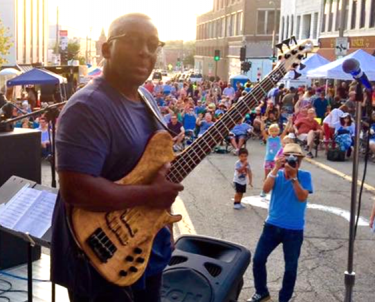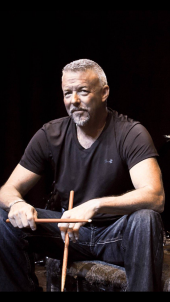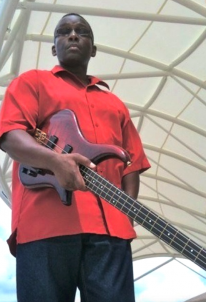 Kevin Ellis, founder of Dreaming in Colour, and Chris Noonan, have been playing together for 30 years this July. The journey we've been on, or the mission I should say, is briefly described in our interview here with our friends at Smoothjazz.com
So after almost 30 years playing together can you tell us what aspect of the creative process, from concept to market, do you both personally find most rewarding?
CHRIS : I really enjoy the writing process with Kevin and now Michael Scherer, our incredibly gifted keyboard player. Thinking through from the basic lines, the groove, arrangement, and then if it's something we feel is radio friendly or straight to streaming services. I've also done art concept and marketing...but the song
Itself is the fun.
KEVIN : the writing of course...the creative flow, back and forth, the spontaneity of being in that moment...it's so amazing...then once we get a basic song written, who do we have play it, like casting a fine play or movie. We've had Eric Marienthal, Nelson Rangell, and Andy Snitzer , Jeff Kashiwa play sax on material , Jeff Lorber, Tim Pascoal, Andrew Stephen and Michael Scherer on keys, Chuck Loeb, Ken Navarro and Joe Calandrino on guitar...heck Lorber even played rhythm guitar on Cayenne...I enjoy casting , if you will, the players to help meet my vision. 
Well that leads nicely to this next question: how did this new single come about , overall concept, goals, etc
CHRIS : to tell you the truth we've been waiting for the right time to do a song with the incredibly talented musicians we play our music with live. I had the basic line, groove,and concept  for some time. After Kevin wrote Panacea, and seeing how well it did, it just felt like time to have the guys do this tune. I told Kevin I think this is the one we do together. This is our first song  with our touring group and the title State & Main to me is the intersection in every town USA of our past and future...along with Panacea , we hope it further solidifies our songwriting and sound as a band. We do enjoy the band concept. 
So it sounds like the band concept is an influence, Kevin let me ask you this: going back in your life as far as you can remember, what song or performance do you recall hearing and being most affected by:
KEVIN : man you know growing up in the 60s and 70s the music world exploded with so many innovators. I seriously was a huge fan of Grand Funk Railroad..BUT I think the band or sound that just seemed to jump out at me was hearing Rush for the first time.
Chris? 
CHRIS : Easy. Hard Days Night. 
So let me ask, since you've been influenced by so many styles over your lifetime, what advice do you have to keep smooth jazz format moving forward to insure its relevance and growth?
KEVIN : keep it fresh, keep introducing new artists with new sounds
CHRIS : take chances, don't play it safe with who or what you play as smooth jazz.
What would you describe as the most life-changing event so far in your musical career? 
KEVIN : Well my friendship over the years with Nelson Rangell. He's been a mentor , advisor, counsel , and has given me inspiration writing and the creative process. The first song we recorded for release was The Dream Merchant with Nelson back in 2011. He's on another new song we have coming out later this year too.
CHRIS : I'd have to say having Dave Weckl recommending us to Jeff Lorber. That too was in 2011. Jeff kinda took us and our songs and showed us how to put it all together as producer of The Dream Merchant record. Having that experience is an incredible wealth of knowledge and of course the fact Dave even pushed us forward, can't thank him enough. Then playing the music live with Jeff and Eric Marienthal. Changed our trajectory for sure.
So this last year during the pandemic it appears you kept busy writing and recording. What did you find to be the biggest challenge?
KEVIN : First, with Covid restrictions, getting everyone in a room or studio ,or record together was just not going to happen. We, like everyone else in this business, adapted quickly with technology and did things remotely. Panacea had Kashiwa do parts in Seattle, Navarro in Baltimore, and the other guys around different studios in St Louis or Illinois. Truly a cross country affair. That kind of stuff we'd done before so thankfully it wasn't a shock. 
CHRIS : For drums I do require a certain level of recording equipment that I just don't have. So I waited until the studio I love to put drums down in St Louis felt it was safe to have one engineer and myself in the place. I did a song Kevin wrote back in August of 20, which is the song coming later with Nelson, and then State and Main in January. Dealing with the whole shutdown was difficult but we found partners who could work through the restrictions safely. 
Guys, thanks so much for your time today and we really hope the smooth jazz listeners enjoy your latest work.