Smooth Artist Interviews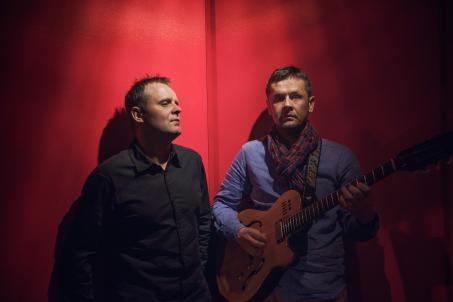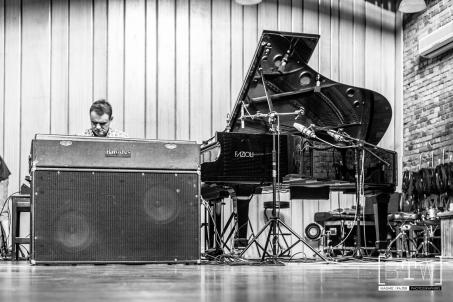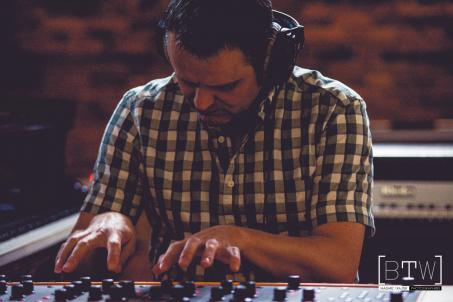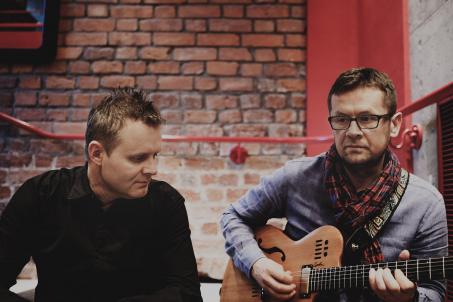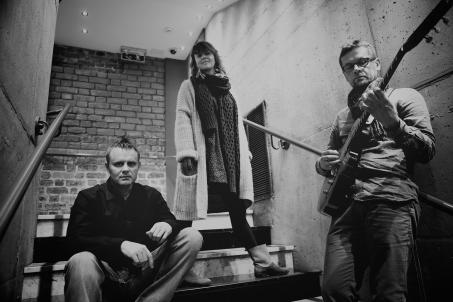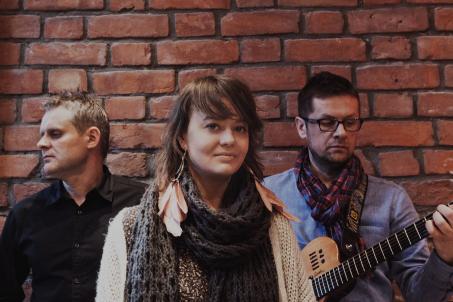 How did this new album and overall concept for it come about, and what are your ultimate goals with it?
This album is a result of my longime friendship and similar musical vibes with Chris Werminski. We started playing together at high school and after long time apart we met again in 2009 and decided to record some ideas at my home studio. After a few weekends spent on that we could see that a consistent bunch of pieces is emerging slowly from the loudspeakers...
Then we spent some time connecting various ideas, forming them into songs that you can hear on the album. Next step was to find a producer and musicians for the project. We were so lucky to get Robert Kubiszyn in our team, Robert is an excellent musician and ...all groove" guy. He co-arranged and co-produced the stuff with us, doing most of bass and rhytm arrangements which were played on the album.
Our ultimate goals? I think we already reached the most important one- the world is listening to our music! Also on smootjazz.com webradio  And it seems the world LIKES it! All the feeddback we receive is very, very positive... As we are unsigned, independent artists and our own producers we haven't got much connections on the market and promotion possibilities. So, another goal is to make our sales grow faster, but I am sure this will come sooner or later. Now that we've started nothing's gonna stop us from doing this!
What aspect of the creative process, from concept to market, do you personally find to be the most rewarding?
For sure the composing is the big thing. It's so fascinating for me and still mysterious process in the very begining. I start from some scratches of sound, sometimes it's a drum loop, guitar riff or harmonic progression and I let myself go with it. I have to focus, to concentrate or medidate and stay completely in the music when doing this, turning off my analytical mind and not to judge what I play in that moments. When I manage to stay longer in the space then the music just comes out by itself.
The further we go with the arranging, recording, production and finally marketing process the things become less magical but still exciting and funny. On the other end we come back to pure magic when playing live - that's also like composing but in a group of friends and in the real time, reaching the listeners' ears immediately...
Who would you say has been the single biggest influence in your life in getting you to where you are now in your career?
I have so many influences from entire musical universe that it would take too long to mention them. But there was once in my life an important point - a concert of Pat Metheny together with some of the greatest Polish musicians in Warsaw in Dec 2002. My life before was: I like music so much, I play guitar a little... like milions of guys on this planet... But after being directly exposed to Pat Metheny's live music performance for two hours I've changed my mind. I was just after 30 at the moment and I started againby absorbing everything I could get in my hands about music theory, harmony, jazz and I started to play and practice as much as possible. It tooked 10 years from that moment till now - to get the first album with my music released. But I hope that our musical activity will run now with uniformly accelerated motion - the material for the next release is almost ready. What we need now is to play gigs, more and more gigs, to establish a strong team relations and understanding in every musical situation before we get into recording new stuff.
What artists do you feel akin to or in the same tribe with?
I would like to be careful here and I want not to be misunderstood. It is so easy to fall in the big stylistic grooves left in front of us by great individuals. If someone listens a lot to his hero he might one day be playing like the hero but he has probably lost himself on the way there. I believe that to become really noticeable we must show the very inner ourselves, we should expose our deepest feelings and personality in the music. And then we can play someday like no on eelse in the whole universe. So I stopped long ago to listen to Pat Metheny too much. ;) But anyway I want to be in the same tribe with him and Lee Ritenour or Dominic Miller - each of them is rather a ...musician" than only a guitarist. I love and explore thoroughly each and every aspect of music art. Melody, harmony, rhytm, articulation and all other colors that can make musical soundscapes so beautiful. Regardless of style - I am fan of jazz but also classic, funk, rock, pop or bluegrass - if music speaks to me then I do not care about style....
Who are some of your current favorite artists, Smooth Jazz or otherwise?This question is somehow connected to one or two previous but I will continue because there is so many wonderful music that must be discovered for everyone interested. I always loved pianists and I am happy with every records of Keith Jarett, Brad Mehldau, Dave Grusin, Michel Petrucciani or Joe Sample. My recent addiction is also a bass guru - Brian Broomberg in his solo releases. For the intenational audience it can be interesting to discover great personalities from Poland. I can recommend trumpeter Tomasz Stanko, pianists Leszek Mozdzer and Krzysztof Herdzin or guitarist Marek Napiorkowski.
If you were asked (and we are asking now!) for your advice as to what the Smooth jazz format could do moving forward to insure it relevance and growth, what would your suggestion(s) be?
That is a special question! It is very strange when I compare American jazz scene with European and also our small but vigorous jazz world in Poland. Here the smooth jazz is almost not existing as an authorized jazz genre. It's not respected by serious and "real" jazz fans and musicians as well. With big music tradition starting from Chopin (who was Polish native, as you know, and great jazz icons like Krzysztof Komeda or Tomasz Stanko we are supposed to be always in avantgard̩ and discover new lands. I prefer, as someone said, maybe not disover new lands until I can keep good care for already discovered territory. So I do my best to make, let's call it, smooth music and not get trivial with it. Because it's very easy to become trivial and reach the same level of emptiness and unoriginality like pop music has achieved. So my advice is to promote innovations and originality in this genre. I prefer to listen to something that is really NEW for me and will not remind me a bunch of other tunes.