Smooth Artist Interviews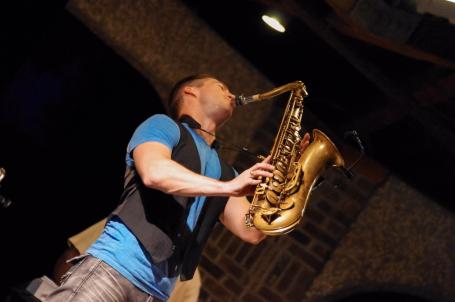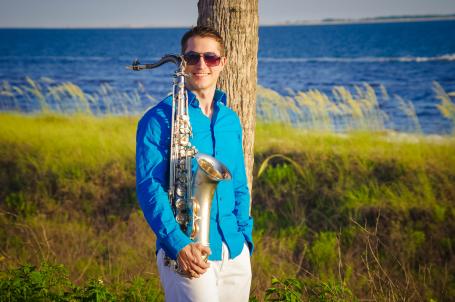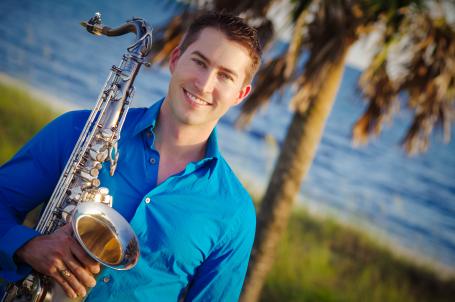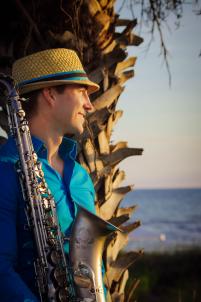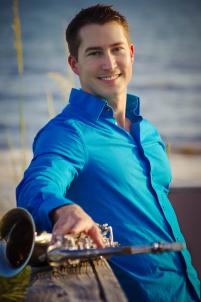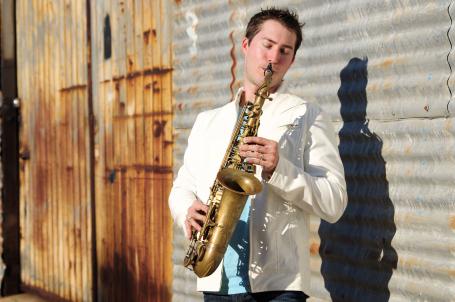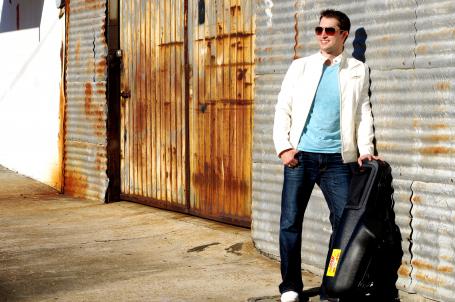 How did this new album and overall concept for it come about, and what are your ultimate goals with it?
The upcoming album is called Momentum and the title came at first from the success of the last project [Starting Over]  and all the great press and airplay that came with that. It was my first big step into the smooth jazz genre and opened a lot of doors. In more ways then one I wanted to keep the "Momentum" going. When we started writing songs for this one I had that in mind as a song title, however, I didn't consider it for the album title until I had written the songs for the project and realized it's a very uptempo album! In fact, I had to go back and write some slower tempo songs to have a little more balance.  Ultimately, I hope the fans continue to appreciate the music that means so much to me. I want this to be a worthy follow up to Starting Over, only bigger and better; the only direction is up!
How would you finish this sentence? "I don't like to go a day without _______?
The answer used to be "playing my horn"  and it still is, I put in the practice time most every day. However, becoming a Dad a few years ago definitely changed my perspective. I put forth a big effort to balance the family time and the music. So I don't like to go a day without seeing my family!  Often my family travels with me, but even at home as an Indie Artist there's so much that I have to do on my 'days off' from booking to marketing, practice, writing. It get's laborious, but I set out 'office time' and family time, with the latter taking priority.  Time goes by so fast, I don't know anyone that looks back at the end of their life and thinks, "I wish I'd worked more..."  
At what point in your life did you make the decision to become a professional musician and actually record your own albums?
In High School I had every intention of going into the Air Force after college so I did JROTC for 3 years. I couldn't be in band and JROTC so middle school band was all I ever had, though I kept up my sax chops by playing in church.
At the end of my junior year I found out that I couldn't go into the military because of my asthma. This left me frustrated like I had been wasting my time. It wasn't, however, as I learned things playing sax at my church that I likely never would have never learned in band. I was in choir, however, and my choir teacher knew I played sax (better than I sang no doubt) so at the end of my senior year she signed me up for the Talent Show, against my wishes haha. I played a popular song from my church and for the first time in my 4 years of high school, I felt like people finally saw me, like I wasn't invisible anymore. I got a standing ovation...and to my surprise, they called my name for 1st place! I didn't even hear them say my name at first, I just stood there in shock!
There were some great singers and bands, but my saxophone and I took home a Big Basket full of Movie Tickets, Gift Cards, Belgium Chocolate and what every teenager needs, Mt. Dew!!! It was at that moment I realized that I really enjoyed being on stage and that people responded in a positive way to my music. I took it serious from then on, recording my first project my freshman year in college!
Outside of your musical career, what else in your life gets you excited and fulfilled?
Spending time with my family! I think family is so important and I try not to take it for granted. I'm real close to my folks and my sister. My wife and I just celebrated our 3rd anniversary and are expecting our first child so life is about to change drastically, but for the better. My favorite times together are just sitting on the couch with dinner and a movie. It's simple I know, but I love every minute of it!
Of your touring and gigs so far in your career, do any stand out as being particularly memorable or defining moments?
Recently I got to open up for Average White Band and Tower of Power at the 34th Annual Clearwater Jazz Holiday! It was quite an honor for my band and I to play in the same festival of those folks, we had a blast!!!
What do you see as the biggest challenges to the growth of Smooth Jazz in the future?
You guys [SmoothJazz.com] have been instrumental (no pun intended) in helping me and so many Indie Artists get exposure. I think what you do for the Indie Artist is great!
I wish some of the National Jazz Festivals were as open minded. I've seen in my own career and with other Indie Acts well deserving of a slot in a festival get overlooked simply because they don't have a national following or a Record Label backing them. I'd like to remind those folks that all of the great headlining acts of today and yesterday were little Indie Artists at one time before being given a chance.
So I think if there could be more slots for some well deserving up and coming acts at some of these festivals that would be a great step to furthering the Art!