Smooth Artist Interviews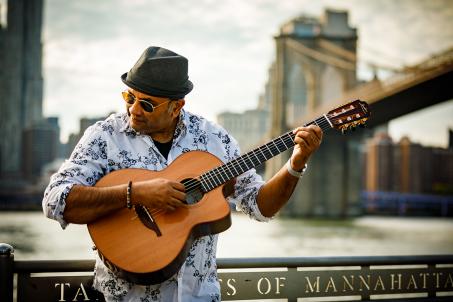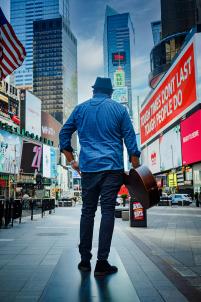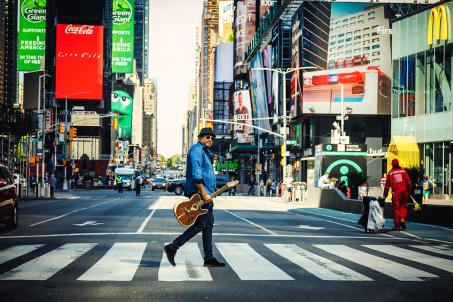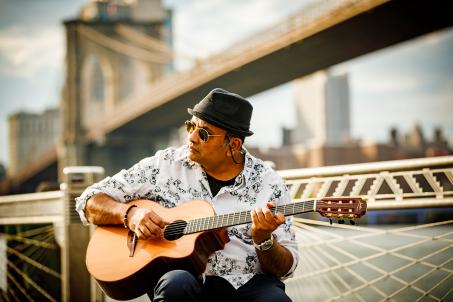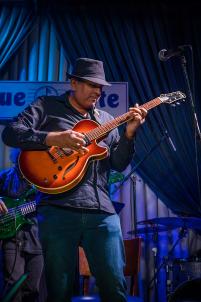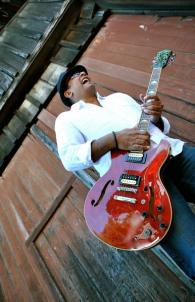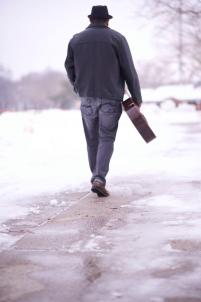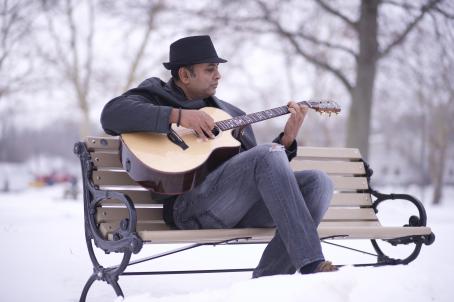 What do you find to be the most challenging aspect of recording a new album?
Every album needs to have a story and a concept. I usually start with an "empty canvas" with very few sketches in mind which over time turn into a story. The challenge is to conceptualize the album with every paint brush from the palette until the fruition of the entire story pops out from the canvas. In musical terms, different moods, crescendos, dynamics, cross-genre experimentation leads to a fine conceptual album.
Of your touring and gigs so far in your career, do any stand out as being particularly memorable or defining moments?
The one that comes to mind is the concert at the Blue Note NYC. I was honored to be surrounded by an incredible cast on stage. The rhythm section was supported by bassist Mark Egan, drummer Mauricio Zottarelli and percussionist Fernando Saci while Matt King and Sergio Pereira were holding piano and guitar with incredible energy. There was a magical Brazilian vibe and strong energy on stage from Samba, Bossanova, Pop, Rock and Fusion. In addition, the incredible and talented Olivia Foschi serenated the crowd with her unique Jazz vocals.  There was magic in the air and it was felt throughout the show.
Who are some of your current favorite artists, Smooth Jazz or otherwise?
As a guitarist, I am naturally leaning towards the guitar centric artistry. Other than listening to some of all time favorite artists such as Pat Metheny, Lee Ritenour, Chuck Loeb, Acoustic Alchemy and The Rippingtons, I am constantly listening to new sounds and they are not necessarily new artists. Lately, I have been listening to Dominic Miller, Brian Hughes, Grant Geissman, David Boswell, Nate Najar etc.  They all represent something unique and less traditional in their expression and styles.
What in your life outside of your music drives you in a creative sense? 
I have been fortunate enough to see the world from an angle a lot of people usually do not get an opportunity to see. These travels to the far reaches of the world from Africa, to the Middle East to Asia and Europe open your palette of imagination and inspire you to write and express your music through world influences and life experiences. My inspiration comes from mingling with the locals, understanding their lives, cultures and music and transpose them into musical inspiration. 
What are you most proud of at this point in your life and career?
Personally, very proud to be a father and seeing my only child grow up to be a wonderful young Architect. I was able to pass on my creative genes to her who has an incredible artistic touch to everything from music to arts. On top of that, a very satisfactory journey to publish six original recordings to-date and being able to perform in some of the iconic venues such as Blue Note, BBKINGs, Iridium, City Winery etc. with incredible crews and casts from the Jazz Scene.
If you were asked (and we are asking now!) for your advice as to what the Smooth jazz format could do moving forward to insure it relevance and growth, what would your suggestion(s) be?
I think there is a need to strike a right balance between what is under the purview of Smooth Jazz versus Contemporary or Hybrid Jazz! There is more of the same style of music being played under the Smooth Genre which is really becoming very stereotypical. There is a need for an acceptance criterion guiding "artist to market strategy" in reference to genre.  The market, radio programming is saturated with same type of music and it is very difficult to stay tuned to the same music channel while driving or listening to the radio in the living room without getting bored and this is not an offense to all the talented musicians out there but more of a suggestion to radio stations out there. The question is how we make the radio programming representative of a hybrid genre keeping the audience consistently interested and not switching channels every few minutes.