Smooth Artist Interviews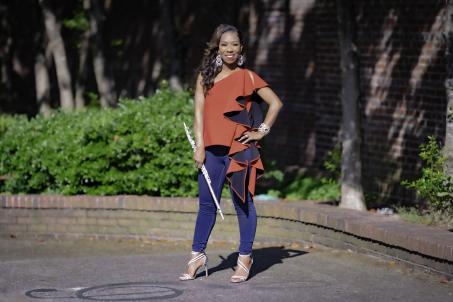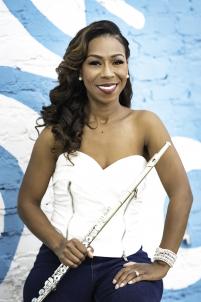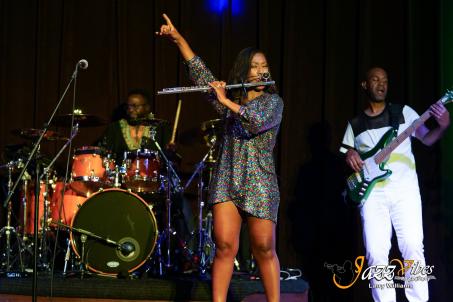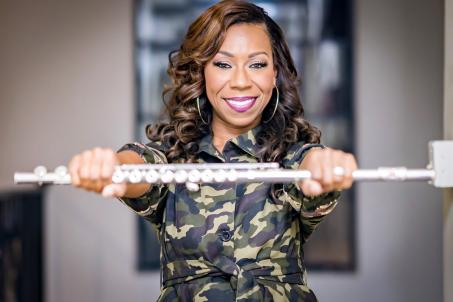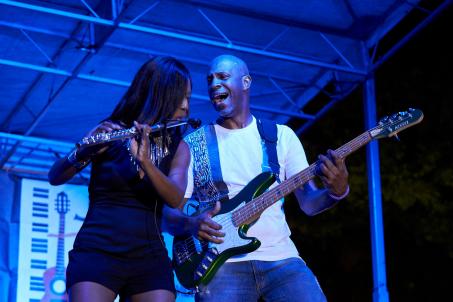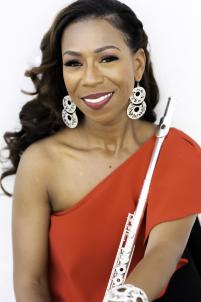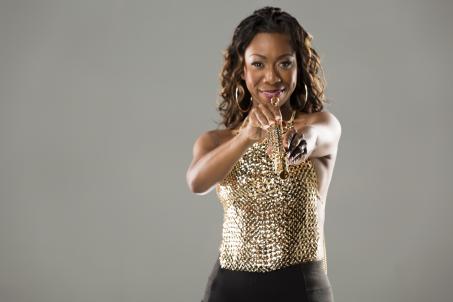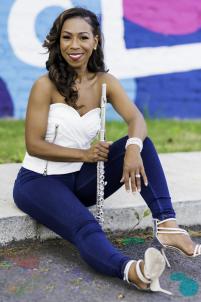 What elements do you look for in a song that makes it especially satisfying for you to perform?
When choosing a song I look for a melody that has direction and takes me on a journey. It's memorable and speaks to me without the use of words. I also listen for the groove that is given in terms of the rhythms and the bass line. Finally, a harmony that compliments all of this creates my perfect recipe for a satisfying song.
What in your life outside of your music drives you in a creative sense?
I've been a music educator for 19 years at the Alabama School of Fine Arts where I'm Chair of the Music Department. Outside of my music and performing, teaching the future generation of artists drives my creative sense. You have to be very innovative and keep a fresh approach to things when teaching concepts and when helping students develop ideas.
At what point in your life did you make the decision to become a professional musician and actually record your own albums?
I've wanted to be a professional musician since I picked up the flute as a child… literally. I told my parents that I didn't know how I'd do it, but that's what I wanted to focus on for the rest of my life. From that moment on I did everything I could to line up opportunities that would foster this dream. I practiced and studied like crazy, I went to a fine arts high school, got several college degrees in classical music performance and pedagogy. THEN, one day in 2010 it dawned on me that I hardly ever heard my instrument represented on the jazz airwaves whenever I turned on the radio. I wanted to do something about it and help showcase the wonder and beauty….and funkiness of the instrument. I'd always loved jazz and it was that moment that started the journey of recording my own albums.
How would you finish this sentence? "I don't like to go a day without_________?
I don't like to go a day without writing down my goals to accomplish for the day! Even if I don't get to them all, at least they are in plain eyesight and I have a better way of staying on task. I have diagnosed myself as a "box checker", but I do still like to be spontaneous from time to time!
Who currently is drawing your attention as artists you're excited about?
I very excited about The JT Project because I think they have a fresh sound and are true to their own musical style. 
When I hear their music, I don't hear anyone else's vibe. I hear The JT Project vibe. I also like Jazmin Ghent because she plays like a well-seasoned veteran on the tenor sax and I've had the pleasure of mentoring her over the years. It's been great to watch her soar! I'm also excited about Robert Glasper because of his musical versatility. 
If you were asked (and we are asking now!) for your advice as to what the Smooth jazz format could do moving forward to insure it relevance and growth, what would your suggestion(s) be?
I believe to insure the relevance and growth of the smooth jazz format there has to be a wider range of instrumentation featured. There's more to jazz than great saxophone playing, great piano playing, and great guitar/bass playing. There are a plethora of instruments, although non-traditional to the genre, that are making incredibly creative jazz music and I think more vocalists should be highlighted as well. Some of the best works I've heard on the radio featured violin, flute, and even mandolin. The genre needs to stay fresh while maintaining its strong history and this can happen if it showcases a more diverse instrumental palate.