Smooth Artist Interviews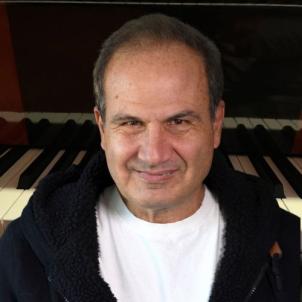 Do you have a preferred genre?
I have been associated with Jazz or Smooth Jazz and I love both old and Contemporary R&B, Traditional Jazz, Classical music, house music. It's all good. I have been listening to current pop music as well from a production standpoint and I hopefully try to bring some of that appeal to a jazz audience.
 
Tell us about your latest song, EP, or album.
With all the restrictions to musicians due to covid and live performances hitting an all-time low, I originally started this project recording a number of contemporary/smooth jazz instrumentaI's with the intention of perhaps adding 2 songs with vocals. The first two songs recorded with vocals were "Guess Who I Saw Today" and "Speak Low", two classic jazz standards but re-arranged with a contemporary twist.
I wanted to take a few classic jazz standards, turn them around and make them fresh, possibly introducing them to a younger audience. At the same time, I selected a few contemporary pop tunes, one by Justin Bieber, to introduce to a maybe more traditional audience. Once we all heard what was going on, the response was so positive that I had to keep going with this. It was so inspiring working with everyone involved and a total positive experience. I can't think of a more enjoyable recording project to date.
 
What is the best song you ever released and why?
Maybe a song entitled "After Midnight" which was a light instrumental balled with a simple melody. This was featured on a daytime reality show back in 2006, 2007. The simplicity of it makes it work. My most successful was probably an instrumental cover version of one of Stevie Wonder's classics "Too High". This was and in syndication, playing across the country for a number of years.
 
What is your favorite/best outlet to connect with your followers Instagram, Spotify, FB, Twitter, iTunes? How would you want them to follow?
Spotify seems to be the go-to source for listening to music, as well as Apple music. I would say Instagram and now TikTok seem to be efficient and effective ways of connecting with followers. People seem to gravitate to short video clips. An updated artist website with a contact list is also very effective.
 
Are you currently working on any projects we should look out for?
I originally started with what I thought was going to be an instrumental contemporary jazz album that quickly turned into an all-vocal track album. The good news is I already completed a number of new tracks and will be working with Anna Moore and others on additional material. We'll see what direction it takes us and we hope to have another upcoming release shortly after this.
 
Who are some of your current favorite artists, Smooth Jazz or otherwise?
I have been listening to many of the younger artists such as Jacob Collier, Anomalie and Robert Glasper. Besides their enormous talent, I admire them for creating music which is outside the box. There is no single genre which captures the breadth of their music. In the Smooth Jazz area I was always a fan of keyboard artists such as Joe Sample and Jeff Lorber as well as groups such as Incognito.