Smooth Artist Interviews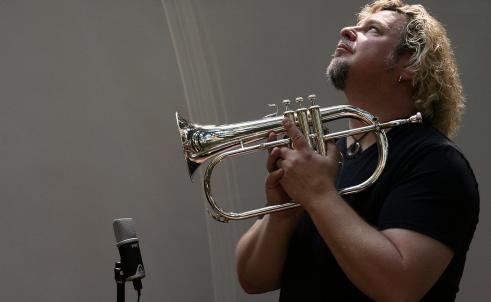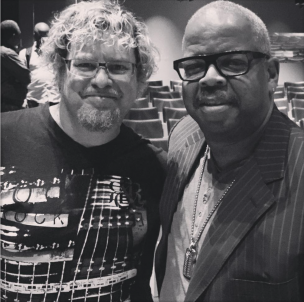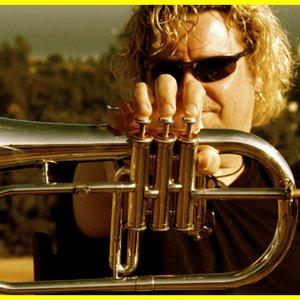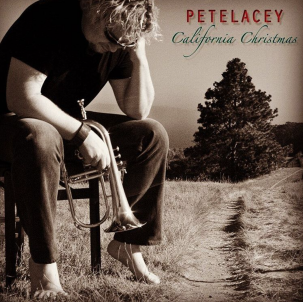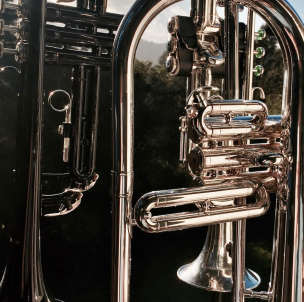 How would you describe what inspires you to do what you do?
My inspiration comes from many sources. Nature plays a big part. My studio, The Stustustudio, is in the Santa Cruz Mountains of Northern California and my piano faces a grove of 200 ft. redwoods. It really fills you up.
Also, one of my songs, "Cloud's Rest" is named after the massive mountain next to Half Dome in Yosemite National Park. Awe inspiring. I was in Yosemite a year to the day after 9/11 and I remember being in a very reflective state of being. I took in everything. That song literally wrote itself the day I arrived back home.
Lastly, as it applies to nature, is human nature. My fiancee, Carol is a very big inspiration and muse. Earth Day happens to coincide with her birthday and she really is an Earth Girl in so many ways. One of my new songs from an upcoming 2010 release is entitled "Earth Girl" which was inspired by her. Delicate yet complex, soothing yet dissonant in places but resolves in the end.
I'm also inspired by fellow musicians. The best guitarist I've ever worked with and co-writer of "Don't Give Your Heart Away" and "Vicissitudes" is San Francisco Bay Area's, Greg Mullins. His abilities amaze me and keep me driven. Greg and I also moonlight as Lacey-Mullins Nocturnal Obsession Project and have released these songs on the album, LMNOP, as well as on my self titled debut. Greg and I continue to grab whatever time we have to make more music.
At what point in your life did you make the decision to become a professional musician and actually record your own albums?
I always knew that I wanted to create and produce music in some way. Early on, I deconstructed songs and production elements in my head and was intrigued with the recording process.
In school, my musical directors always gave me a slot at every concert to debut one of my songs. I was always given great encouragement and I respect the musical guidance I'd received from them to this day.
With writing comes recording and I used to borrow a Tascam 4 track recorder. I was in heaven once I learned how to 'ping pong' tracks. I was hooked and determined to learn how to produce.
Of your touring and gigs so far in your career, do any stand out as being particularly memorable or defining moments?
I have so many great memories and stories.
I was a hired gun horn player in the U.S. Midwest and some of the most memorable gigs I ever had was backing up some early pop greats, The Drifters, The Platters, Del Shannon etc... They were on 25th anniversary tours at the time and we played for thousands. They were legends to me. Euphoric.
My rock band, Peter Points North, played the Northern California club circuit and some shows had so much energy that I remember the entire crowd jumping en masse to our music. I really get plugged into crowds. You're sometimes playing for one drunk guy on a bar stool yelling 'Freebird" so you really savor the time you have with an engaged and energized audience.
I also have a fun off stage memory. Around the time the Thriller album was released, I toured the U.S. with a Michael Jackson impersonator. It was the best of times. It was the worst of times. It was Road Rules long before the TV show. Like most bands, we traveled in a converted school bus that broke down on us the first 3 days into the tour. Out of seven of us in the entourage, I think only two of us knew how to drive stick shift, let alone a huge school bus. Needless to say, I was not one of these people. I got away with not driving until the last week of the tour. Everyone was sick with the flu and sick of each other. I'm not sure how I ended up behind the wheel but I found myself driving this beast for the first time through a Burger King Drive Thru which was not equipped to serve a school bus, as clearly indicated on the Drive Thru server's face as I made my way through a 23 point turn around that corner. While backing up, I backed over the Drive Thru sign which now pointed straight up towards the sky. Well, we decided it was best to grab our food and flee the scene. However, the local law enforcement found it pretty easy to find a freshly scraped converted school bus in Bismark, North Dakota. Thankfully, our tour manager's insurance spared us from The Man. Good times.
What aspect of the creative process, from concept to market, do you personally find to be the most rewarding?
I do love every aspect of the process but the most rewarding part is getting it out to as many people that will listen. That's all I've ever wanted since I wrote my first song. More ears. Independent artists like myself finally have these great opportunities to reach a worldwide audience. You can gig in clubs forever but you can't reach the same audience that the internet offers. That's appealing.
What elements do you look for in a song that makes it especially satisfying for you to perform?
It has to have a great hook. One that has you humming uncontrollably later. I also like diversity throughout the song. I like it to tell a story, take you places. I play several different instruments and like to change the pallet of instrumentation throughout. I also like a technical challenge in the music.
What would your top "desert island" classic albums be, regardless of genre... the albums you turn to time after time for your own personal enjoyment and inspiration?
Everything on my iPod but if I have to narrow it down, in no particular order...
Chicago | Greatest Hits
Chuck Mangione | Live at The Hollywood Bowl
Genesis | Three Sides Live
Beatles | Love
Counting Crows | Recovering the Satellites
Yes | Fragile
Toto| IV