Smooth Artist Interviews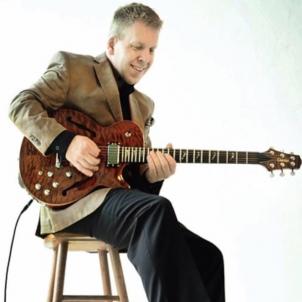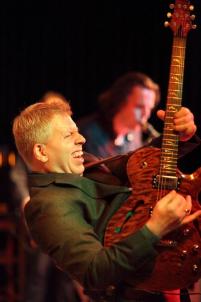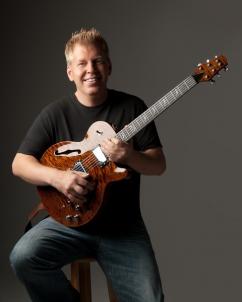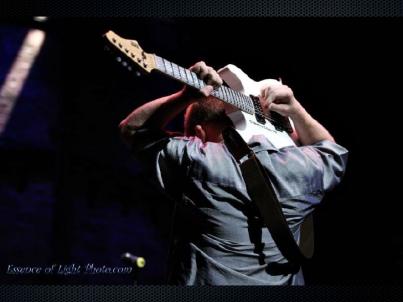 How did this new album and overall concept for it come about, and what are your ultimate goals with it?
After finishing my first solo disc, "This Journey..." I was invited by Eric Copeland to come aboard Creative Soul Jazz. I had already been building friendships with Jay Rowe and Gerald Veasley who had agreed to be a part of the new project, "Around (Again)." I took my songs and my heart to Nashville, looked up in the sky and surrendered. Initially I was going to do a remake of the Spinners tune, "I'll be Around." It was Nick Colionne who suggested that I stay away from a remake, but rather be inspired by it and make it a truly original tune. Then my dear friend, Harry Offutt, named it "Around (Again)."
I am very grateful for my producer, Eric Copeland, and the work he did in helping me and my "babies" grow up. We are excited about the success of "Astro." Instrumental music can go around the world. It knows no language barriers and I hope to take this album around, again and again!
What would be the most important piece of advice you'd impart to a young musician just starting out in the jazz/smooth jazz arena?
If it were really easy there would be 1000's of Django Reinhart's and Larry Carlton's. But there is only one of each.
My advice would be to REALLY know your instrument - every single inch!
We need to be actively searching for a mentor and to complete the cycle we must also be looking for opportunities to build into others.
The single biggest thing I would tell others to do is to stay true to themselves. All success is built on inconvenience. We have to be willing to do the inconvenient. 100% work + 100% faith = 200% success. Have fun!
What would your top "desert island" classic albums be, regardless of genre... the albums you turn to time after time for your own personal enjoyment and inspiration?
The Beatles - Abbey Road
Carole King - Tapestry
The Police - Synchronicity
Wings - Venus And Mars
George Benson - Breezin'
Pat Metheny - Imaginary Day
Acoustic Alchemy - Against the Grain
Bobby Mcferrin & Yo-yo Ma - Hush
Yes - 02125 Expanded Edition (Owner of a Lonely Heart)
Chieli Manucci - Sweet Surrender
What's your favorite charity or cause you work for, and why?
Ghanaian Mothers' Hope builds preschools, elementary schools, medical clinics, and playgrounds in Ghana, West Africa. I donate a percentage of all CD sales to this noble effort. A dollar goes VERY far in Africa. I got interested in this cause because it is founded by a close personal friend. She has been so effective there that the local chief has made her a "queen" of the village. It helps me keep my perspective and appreciate my blessings. When I helped to load a container of school supplies and hospital equipment to be shipped out recently I kept thinking how MUCH the little boys would love the Spiderman toys included. I used to be a preschool music teacher and I know how much fresh toys matter. It is now my privilege to help.
- Going back in your life as far as you can remember, what song or performance is the first you recall hearing and being affected by?
When I was 8 years old my parents took me to see Ella Fitzgerald in concert at the Pier 6 Pavilion in Baltimore, MD. I can still remember driving around in our family station wagon after that listening to the 8 track cassette of her singing "Birds do it....."
If you were asked (and we are asking now!) for your advice as to what the Smooth jazz format could do moving forward to insure it relevance and growth, what would your suggestion(s) be?
One of my concerns is that our audience is "graying." I am passionate about finding ways to introduce this really fun style of music to younger and younger audiences. I know that kids in 4th and 5th grade band class are interested in music that is more complex. What happens when they get to be 14? Video games and television shows pull them away. We need to capture their hearts before then!! When they are introduced to this genre I have seen how much they like it!! Let's think about how to expose more school children. I am reminded that I got to hear Ella Fitzgerald when I was 8. What about inviting elementary students to live concerts for free? One of the things I would love to do is partner with other musicians and visit elementary schools around the country. For those of you who have seen my band live, you know that I have a young, very talented horn player, Dave Krug. Dave first started playing with me when he was 14.
I really believe that the key to the continued success of this genre is to be ever vigilant to build into younger musicians and younger audiences.