Smooth Artist Interviews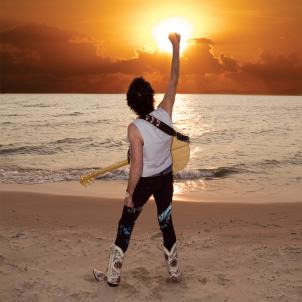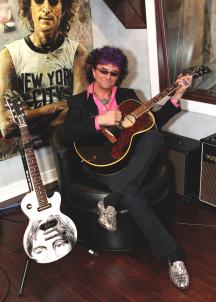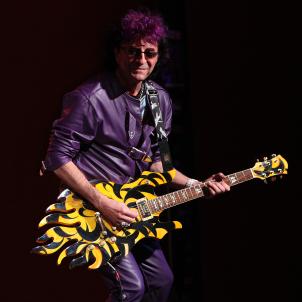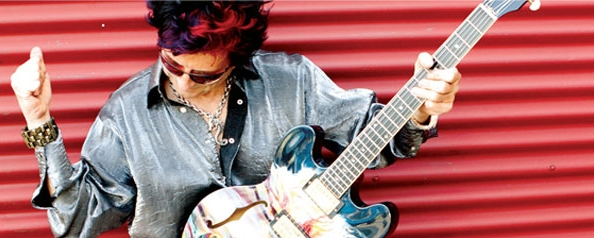 HOW DID THIS NEW ALBUM AND OVERALL CONCEPT FOR IT COME ABOUT AND WHAT ARE YOUR ULTIMATE GOALS FOR IT?
jim peterik's life-force FORCES AT PLAY - actually this is the second album with a similar concept, the first being 2008's self titled cd. in this my major label debut the goals are much the same- to reflect my love for the contemporary jazz that me wife karen and i have been enjoying since the mis 70's. it mines in some of the emotions and moods we felt listening to artists both in concert and on recordings such as pat metheny. keiku matsui, larry carlton (loved seeing him up close and personal in tiny chicago clubs such as the quiet knight!), david grusin. david benoit acoustic alchemy and many more. all these artists share a musical optimism that i always try to emulate. that is my life force- making the audience feel good about themselves- good about life. a celebration of being alive. what i believe i add to the genre is exemplified in the phrase i coined- jazz that rocks. i draw on my rock heritage- ides of march- survivor- 38 special to embue the smooth jazz with extra energy and edge.
HOW WOULD YOU DESCRIBE WHAT INSPIRES YOU TO DO WHAT YOU DO?
a beautiful can do it. so can watching a performance of one of the masters of the game. i can relive a concert say by acoustic alchemy and draw from that vibe for weeks. i always visualize myself or lisa mcclowry up on the stage performing a new song. that's how i keep it real. i can't create in a vacuum- i need to keep my eye on how the audience will react. the moods i set range from bittersweet to ebullient and all stops in between.
AT WHAT POINT OF YOUR LIFE DID YOU MAKE THE DECISION TO BECOME A PROFESSIONAL MUSICIAN AND ACTUALLY RECORD YOUR OWN ALBUMS?
The decision was kind of made for me- it's the only thing I enjoyed and did well in. Once I found the stage, my insecurities and worries seemed to disappear. I felt 10 ft tall and bullet proof at least for that 90 minutes. That's what I wanted to feel as often as possible.
WHO ARE SOME OF YOUR FAVORITE ARTISTS CURRENTLY SMOOTH JAZZ OR OTHERWISE?
The guests on my Forces At Play CD are not so cooincidently some of my favorites- lisa mcclowry, mindi abair, blake aaron- chieli minuchi- acoustic alchemy- nick colionne- david pack- sijay- jessy jay- also love jeff golub-rick braun, dave koz, brian culbertson warren hill- eric darius- joyce cooling- and sooo many more. in pop- jason mraz- diane birch.
OF YOUR TOURING AND GIGS SO FAR IN YOUR CAREER DO ANY STAND OUT AS BEING MEMORABLE OR DEFINING MOMENTS?
ONE THAT STANDS OUT IN MY MIND WAS WINNEPEG. THE IDES OF MARCH WERE RIDING HIGH AT NUMBER ONE WITH OUR HORN DRIVEN HIT "VEHICLE" (IM THE FRIENDLY STRANGER IN THE BLACK SEDAN WONT YOU HOP INSIDE MY CAR!) we were second on the bill- first the youngbloods (get together- come on people now- smile on your brother)- then iron butterfly (inagaddadavida) then the ides- finally led zeppelin. they had just released the album containing stairway to heaven. (not a bad little track ha!). the ides could do no wrong that day. we got a standing ovation from the 20,000 plus audience members after every song including our 15 minute version of Eleneor rigby (every one had one in the 70s- but ours was of course the best- Ha!) we closed with a barn burning take of Vehicle. the zepps had an off night- apparently dazed and confused- and out of tune. the next day's headlines- ides of march steal the spotlight from led zeppelin. it confirmed every instinct ive ever had about playing every show like its madison square garden- with taht much confidance, preparation and verve. 5 people in the house or 50,000 it's all the same- you give 150 percent.
who would you say has been your biggest single influence in your life in getting you to where you are now in your career? my sax playing dad was hugely influential in inspiring me down the path of music. but on that path i'd say the beatles were the band that gave my talent the focus it needed. as a performer bruce springsteen in his very early career was also a touchstone i used to gauge myself and all others. he made me realize the the most spectacular special effect is human connection!