Smooth Artist Interviews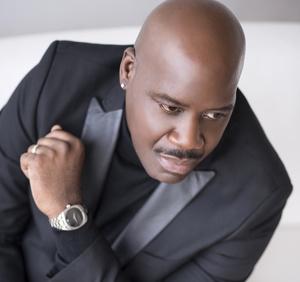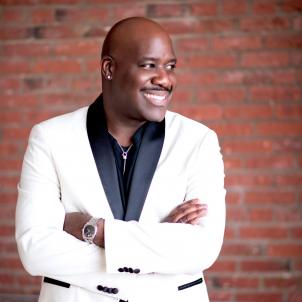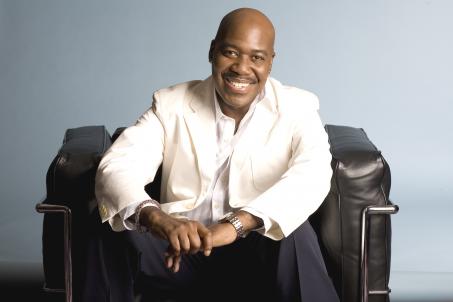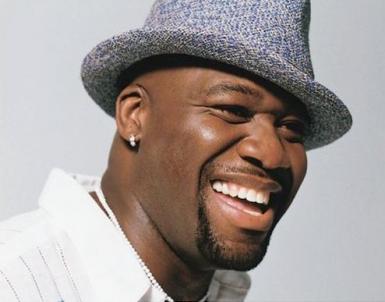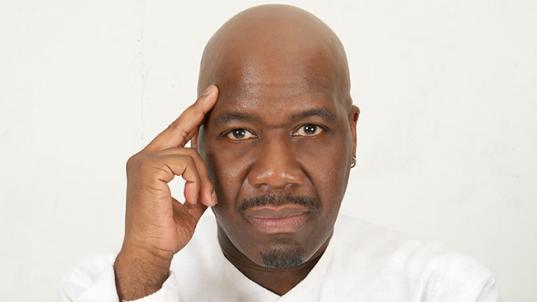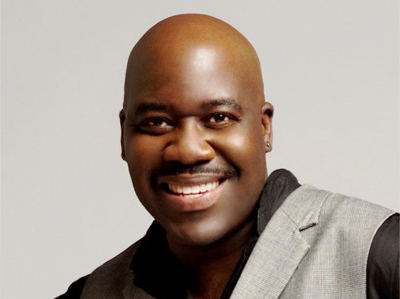 Your brand new (and 12th) album, SOULSYMPHONY, is absolutely killer, and will no doubt further your reputation as arguably the most sensual, soothing baritone performing today. Were there any specific goals and ambitions in your mind when you began working on this one that provided the impetus and motivation to continue your stellar personal evolution as a recording artist and performer?
My goal on every project is to be the best me that I can be, I guess like a lot of performers I'm trying to get to that perfect performance, I always think of what a person 20 years from now would say listening to my music, message and performance and where I would rank as far as vocalists are concerned. I always try to make sure that the sentiment of the lyric shines and that when I'm done the person listening understands.
Your music most always centers on love and romance, with your own compositions being mostly positive. What in your personal philosophies of life has you leaning in that positive direction more often than not?
I only sing about things that experienced so a lot of the songs revolve around relationships, some are more positive than others, some are about love lost, New Love, Lust, Desires etc... I try to speak from experience, one of my mottos when writing or singing is "BE YOURSELF".
What do you consider to be the most romantic song you've ever written and/or performed?
Hard question: It's hard to pick just one, from the songs recorded 'Nothing has ever felt" would be one of my premier performances but songs like "Make Time for Love," "Heart of mine," "Maybe," "Before we say goodbye" etc... I could go on and on!!
You started out as a behind-the-scenes guy many years ago before your self-titled debut release in 1988. Was there one person or event in particular during that time that triggered your desire for a solo career, or had you always foreseen yourself as a successful solo artist from very early in your life?
I think gone the career path I started out singing demos for writers then I graduated to doing background vocals in the studio for Jennifer Holiday, Billy Joel, Billy Ocean etc... Then I did 12" records for dance labels and started my solo career in 1988. My lust for being a lead vocalist came from 2 sources one was a project that I lucked up getting with Sly & Robbie (Reggae Producers & writers) they flew me to the Bahamas to do a project with them it was incredible the whole experience!! The other was from an A&R person from Manhattan Records I had done a lead vocal on a track and he happened to have heard it, he loved the vocal and wanted to see who was singing it so he came to the studio and we met after the meeting I heard from sources that he loved my voice but.. didn't like my look as he put it "I wasn't a Matinee Idol" oddly enough that pushed me to make it despite the stereo type of what a Recording Artist should be in his eyes. Strange story but very, very true!!
Your style works beautifully in many different music formats, and certainly has become an integral part of many a Smooth Jazz station's library. How do you feel about your music as part of the landscape of Smooth Jazz, as opposed to perhaps the more mainstream, vocal-oriented formats?
I think my Music works in many formats though I detest labeling music, in regards of Smooth Jazz I'm glad the format recognizes the musical integrity I love incorporating good musicianship into the music but I also like a good beat as well
What thoughts or feelings does the term "Smooth Jazz" conjure up for you these days?
Well Smooth Jazz is in a very strange position these days it's not selling what it used too and the outlet for some good music may be closing some of the most talented folks I know have been making beautiful music for the Smooth Jazz audience. Gerald Albright, Kirk Whalum, Jonathan Butler just to name a few.
What other musical genres would you personally like to see Smooth Jazz embrace more of in the future?
I'd personal like to see them mix it up a little more add more vocalist to the format even put in some TRADITIONAL Jazz every once in awhile.
To what or to whom would you attribute the quality within yourself that has driven you to be the incredible success you are today?
The Mortgage bill that comes once a month is inspiration enough!! Just kidding!! I'm inspired by my Love of music my children are another source of inspiration.
Beyond your music, is there some other hobby or pursuit that you feel really passionate about?
I have a love for Photography it's a great outlet for me I have a book coming out in Late 2005 entitled "UNVEILED" the book primarily include other artist live, backstage and in a portrait setting.
If you had the magical opportunity to spend an hour with whomever you chose in history...dead or alive...and really be able to get inside their head...who would that be?
WOW another tough question, i'm not an overly religious person but I'd have to say...... Jesus and I'd need more than an hour.
E Card: http://www.vervemusicgroup.com/ecard.aspx?pid=11348&ecid=83
"Crazy Love" Single Download (Windows Media Player):
http://boss.streamos.com/wmedia/verve/will_downing/2_crazy_love.wax
"Crazy Love" Single Download (Real Player):
http://boss.streamos.com/real/verve/will_downing/02_crazy_love.smi