Smooth Artist Interviews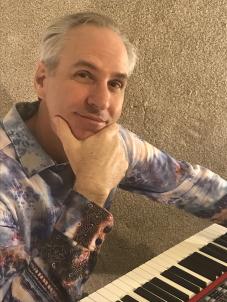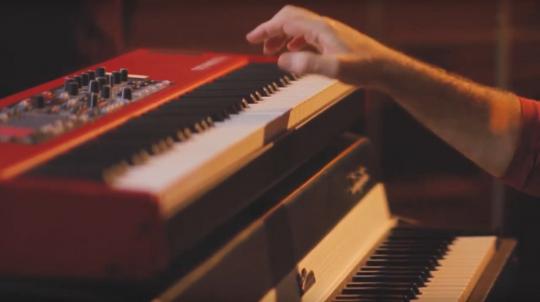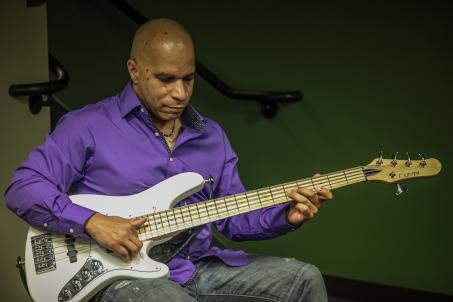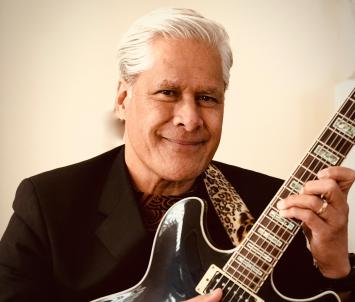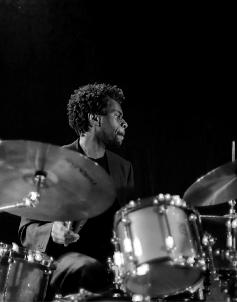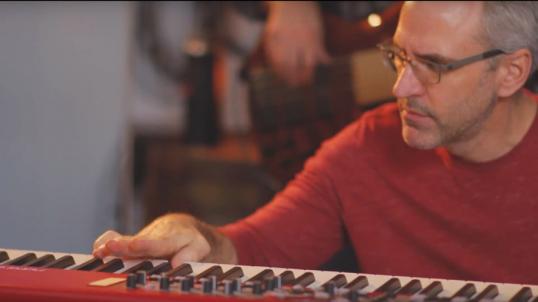 How did this new album and overall concept for it come about, and what are your ultimate goals with it?
We released the last Under The Lake album in 2018 and that was, in some ways, a re-start with a completely new band and a new sound influenced by The Crusaders. In some ways a tribute album. In the process of promoting the album I was asked several times what my former bandmates were doing, when we might work together again, etc. During one broadcast interview, the sax player (Quintin) actually called in to show his support. Now, we've stayed in touch but it got us talking about what each of us was doing. I was already in the middle of writing material for this album and asked him to listen to a few tracks and consider playing on them. He suggested I reach out to the others. I did and we were lucky to find a break in everyone's schedules in order to get the work done. Now, we'd really like to keep the ball rolling and build momentum. We'd like to do some touring and already have plans for another album to follow-up.
What artists do you feel akin to or in the same tribe with?
I think Larry Carlton would be at the top of that list. Guitarist Patrick Yandall joined us on this album and he's done a fantastic job bringing the same kind of melodic and rhythmic sensibility and energy to his performances. Plus Larry was the guitarist for two groups we share an affinity for: Fourplay and The Crusaders. The connection to Fouplay is multiplex…we've been compared favorably to them but Bob James has been an influence and who doesn't love Nathan East. It was fantastic to see him at the Smoothjazz Global Jazz Weekender this year.
Of your touring and gigs so far in your career, do any stand out as being particularly memorable or defining moments?
The most memorable was a gig we did about 25 years ago when we performed at the Maui Music Festival. We performed on one of several stages set up at the festival but not the main stage. The Rippingtons were a featured performer on the main stage and the different bands of the individual members – like Jeff Kashiwa and Steve Reid were performing where we were. Steve Reid and Bamboo Forest performed following us on that stage and they had been back stage while we were performing. After we ended, Kim Stone (bassist for The Rippingtons at the time) came up to me and complemented us on our performance and tunes and commented on how he'd really like to be doing what we're doing. That stuck with me because I thought (and maybe said at the time), "What are you talking about? I'd like to be doing what you're doing." It was also the first time I met Sandy Shore in person. So that was pretty good too.
Who are some of your current favorite artists, Smooth Jazz or otherwise?
I'm sure I'm going to read this later and realize I missed someone really important. Having said that, some of my all-time favorites include Steely Dan, The Crusaders (and especially Joe Sample), Steve Winwood, Stevie Wonder, Grant Green, Bob James, Eumir Deodato, George Duke, Herbie Hancock, Pat Metheny, John Scofield, Incognito, The Brand New Heavies and Weather Report – some real classics. But, I really appreciate some of the work Euge Groove, Brian Culbertson, Lettuce, Gallactic have done recently. And I've very recently been enjoying the music of Marcin Wasilewski.
What would your top "desert island" classic albums be, regardless of genre… the albums you turn to time after time for your own personal enjoyment and inspiration?
Steely Dan – Aja, Miles Davis – Kind of Blue, Joe Beck & David Sanborn – Beck & Sanborn, Traffic – Low Spark of High Healed Boys, Incognito – Beneath The Surface & Adventures in Black Sunshine, Pat Metheny – Pat Metheny Group, Offramp, We Live Here and Question and Answer. Although, I don't think I'd be unhappy having any Pat Metheny album available.
 
Going back in your life as far as you can remember, what song or performance is the first you recall hearing and being affected by?
I wore a groove in the album "Songs in the Key of Life" and particularly the song "Sir Duke". 43 years later and my family will remind me of how I played that song over and over and over all day long. It was the first album I owned, given to me by my sister Jerri. From a jazz perspective, "Feels So Good" from Chuck Mangione's album of the same name and Weather Report's "Birdland" were favorites about the same time. I guess that's when I really started to have a personal experience with music.