Smooth Artist Interviews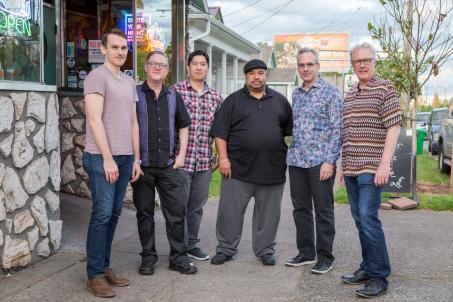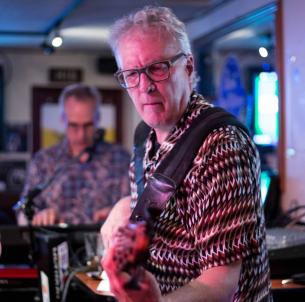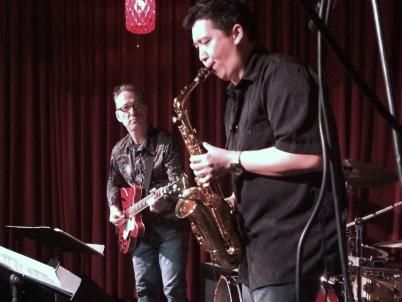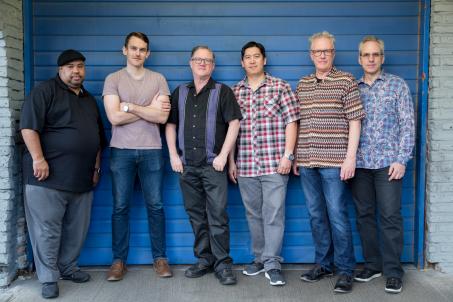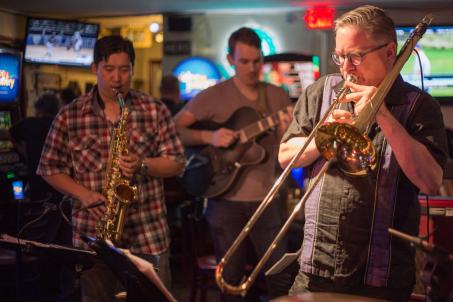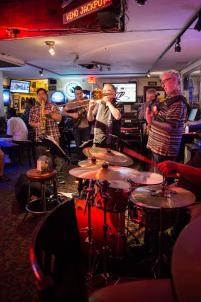 How did this new album and overall concept for it come about, and what are your ultimate goals with it?
It's been 10 years since the last Under The Lake album and I wanted to introduce a new sound. I had been listening to The Crusaders catalog a lot and the material I'd been writing I thought would really sound great with the sax and trombone driving the melodies. So there was a lot of inspiration from 70s era contemporary jazz…almost the beginnings of what later became smooth jazz…with a bit more edge. Doing the album was about getting out there and saying something musically again to hopefully pick up where we left off all those years ago.
What do you find to be the most challenging aspect of recording a new album?
For me, and particularly with this kind of group, capturing a performance that satisfies commercial parameters – the length of the song, the number of solos, keeping everything accessible – is the biggest challenge. We play live pretty regularly. This music is about playing and expressing yourself. That's tough to do in a few bars. And, more importantly, to feel like you've captured well in one performance, one recording. There were definitely other great takes for all of these tunes.
What elements do you look for in a song that makes it especially satisfying for you to perform?
A nice combination of groove, harmony, and a few unexpected turns. I also like rich chord changes for soloists – an overall vivid, colorful, sound on top of drums and bass that move you. The arrangement should be interesting for the musicians while also being accessible to the average listener.
Who are some of your current favorite artists, Smooth Jazz or otherwise?
I'm sure I'm going to read this later and realize I missed someone really important. Having said that, some of my all-time favorites include Steely Dan, The Crusaders (and especially Joe Sample), Steve Winwood, Stevie Wonder, Grant Green, Bob James, Deodato, George Duke, Herbie Hancock, Pat Metheny, John Scofield, Incognito, The Brand New Heavies and Weather Report – some real classics. But, I really appreciate some of the work Euge Groove, Brian Culbertson, Lettuce, Gallactic have done recently.
What would your top "desert island" classic albums be, regardless of genre… the albums you turn to time after time for your own personal enjoyment and inspiration?
Steely Dan – Aja, Miles Davis – Kind of Blue, Joe Beck & David Sanborn – Beck & Sanborn, Traffic – Low Spark of High Healed Boys, Incognito – Beneath The Surface & Adventures in Black Sunshine, Pat Metheny – Pat Metheny Group, Offramp, We Live Here and Question and Answer.
What aspect of the creative process, from concept to market, do you personally find to be the most rewarding?
I really like taking an idea and making it something real. I enjoy writing as it is personal expression for me. I write lots of tunes that no one ever hears. Arranging and bringing the song to performances involves a lot of creativity, learning and continuous improvement. That can be very rewarding too. I enjoy refining the tune with the input and playing of others. The payoff is really in having the band perform the song and hearing your idea become a real thing, particularly if the players like the material and you can sense they're bringing their creativity to it. Recording, for me, feels a bit like closure…documenting the song, publishing it and moving forward. As an independent artist I have to move everything forward from that point to get the music to market. I would love to be in a position to just hand off the recording and start the creative process again.