Smooth Artist Interviews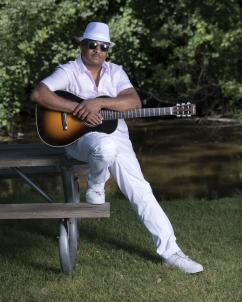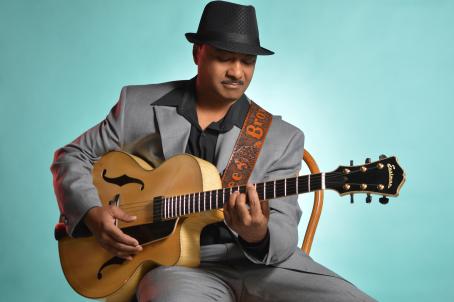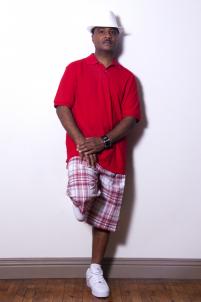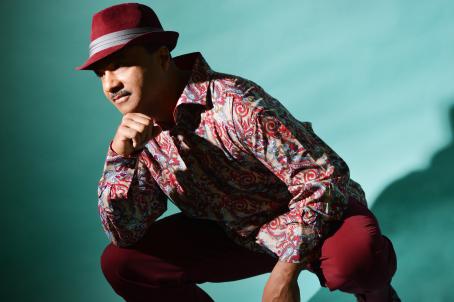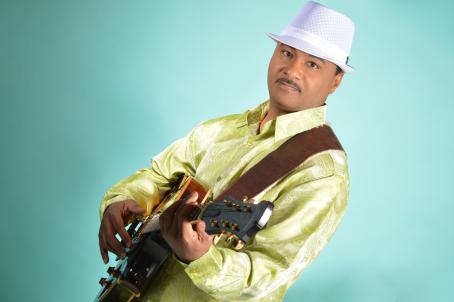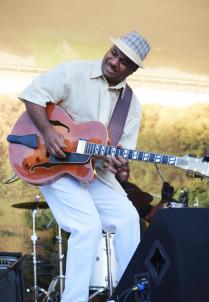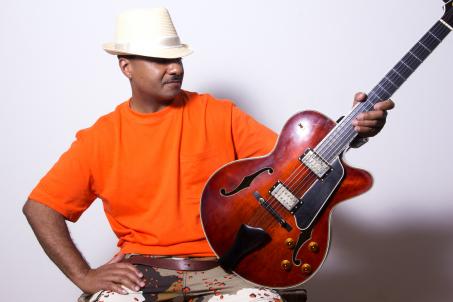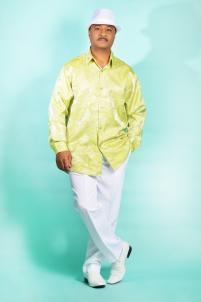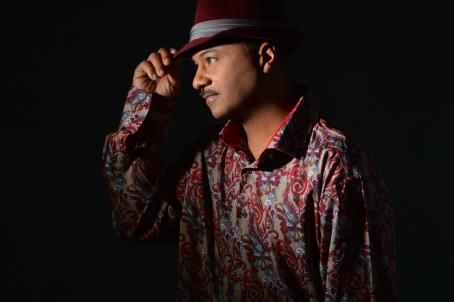 Tell us about your first guitar.
I first got interested in playing the guitar, because I heard a friend playing one over the telephone. He played a popular song and I said, "You play guitar?" He said, "yes." So I asked him to teach me, he said, "Do you have a guitar?" Of course, I did not. So I asked my mom, and she said, "Ask your grandmother." So I did and that following Christmas I got my first guitar, a Crestwood electric guitar and amplifier! It was a red and yellow sunburst color with a whammy bar. This was a great first instrument for a beginner. I did not know how to play, but all that Christmas I tried to play the latest songs that came on the radio. Thank you Grand Ma!
Who are some of your biggest musical influences?
My father played Jazz music all day long, but most of the musicians were horn players or keyboard players. I was then introduced to the guitar and a player by the name of Wes Montgomery. I loved that sound as soon as I heard it. I remember asking my father what instrument is that? And he said that's a guitar. He than started playing more guitar players that influenced me... like B.B. King, Jimi Hendrix, Jeff Beck, Al Di Meola, Joe pass, etc. But when I was introduced to George Benson and that live album, WEEKEND IN L.A. that guitar style impressed me the most and still does today.
What made you start playing jazz?
As a child growing up, my father played Jazz records all day long. From King Pleasure to Miles Davis to Lee Morgan. My mother on the other hand liked more popular music like James Brown, Roger and Zapp, the Motown sound like The Temptations, Marvin Gay, Stevie Wonder, Al Green as well as George Clinton and Funkadelic. Growing up as a child this was the music I remember and I loved. So it was a natural progression to play the music that could best express my inner emotions.
What's your favorite non-musical activity?
Back in the day even before I was focused in on Music, I thought I could be a professional bowler. As a youth, I grew up bowling in several youth leagues advancing into adult bowling leagues (18 years or older). I thought I was an accomplished bowler, then I begin to gamble. (In bowling it's called jackpotting). Where you would get 15 or 20 bowlers everyone would bet $25 and the high man gets the pot. As a youth, this is how I bought my very first archtop guitar designed by my guitar hero George Benson. I bought an Ibanez GB 10, all from gambling and bowling. Now my favorite non-musical activity, believe it or not, is basketball. I feel like it's similar to music where you have to be creative with the tools that you possessed and then work on moves to perfect them and become a better player. So basketball and bowling are my favorite non-musical activities.
How did this album and overall concept for it come about, and what are your ultimate goals with it?
I began writing music for my latest album, DEEP SECRETS a couple of years ago and after losing my mother to whom the album is dedicated, I turned to my faith for inspiration. When COVID-19 hit accompanied by quarantine and restrictions, my recording process had to shift into remote mode with the musicians: Merlon Devine (Soprano Sax), Blair Bryant (Bass), Dezie McCullers Jr. (Tenor Sax), Lin Rountree (Trumpet), Ron Otis (Drums), Gerard Gibbs (Piano/Organ), Michael Parlett (Tenor Sax), Darryl Williams (Bass), Tony Moore (Drums), Nate Harasim (Piano, Keyboards & Programming and Vocalist) Gerard Brooks all recorded their tracks in their home or private studios and emailing their tracks to Valdez Brantley (Piano, Keyboards, String arrangement, Producer, Songwriter and Programming). Also my label mate and Hit Maker, Blake Aaron assisted with mixing and arrangements duties on this project.
The first single, "Smooth Talk," hit the Billboard Top 30 which has to do with people who try to convince you to do things you don't really want to do. According to Romans 16:18 (NLT) "Such people are not serving Christ our Lord; they are serving their own personal interests. By smooth talk and glowing words, they deceive innocent people." Smooth Talk fades with a soulful saxophone solo by Michael Parlett.  
 
My next album preview came a few months later when the feel-good tune "The Prize" was released for airplay. The prize is what we are all striving for. To quote Corinthians 9:24-26 (NLT) "Don't you realize that in a race everyone runs, but only one person gets the prize?…..We do it for an eternal prize. I'm running with purpose in every step."
 
Bassist Darryl Williams and drummer Tony Moore carve a deep, tight groove on "Love You Too," released last March as a single, garnering over 110,000 YouTube views. The next single to be released will be "Tie The Knot", which goes for playlist adds on September 6. Soul trumpeter Lin Rountree is featured on this track mixed by multi-Grammy nominated saxophonist/producer/engineer Darren Rahn. This track puts the explanation point on what Groove Jazz is all about.
What I really want people to get out of this project is that we are here to share our lives together. We are also here to create good times, great memories, and spread love in every possible way. We should always remember the more you give, the more blessings that will be bestowed upon you; for God loves a cheerful giver!
Of your touring and gigs so far in your career do any stand out as being particularly memorable or defining moments?
Back in August 2014, we had the opportunity to perform on an Alexander Zonjic event entitled Jazz on the River. Each year this event is held in Trenton Michigan at a place known as Elizabeth Lake Park. The event attracts 10 to 20,000 music fans and it's free. Elizabeth Lake Park stage is set up with a lake backdrop. This event was a very special event, not only was this My first Alexander Zonjic event but I had the opportunity to meet and perform with the likes of Harvey Mason, Peter White, Andreas Varady, a most incredible young guitarist, the Ohio Players and of course headlining was none other than Mr. Al Jarreau. Al Jarreau has been an inspiration to me since the day I heard him I was probably around 9 or 10 years old. As we found out later this was Al Jarreau's last tour. I felt very fortunate and blessed to meet and be a part of his farewell concert.