Smooth Artist Interviews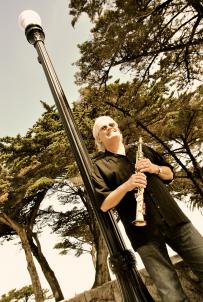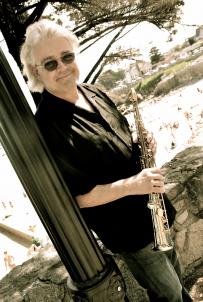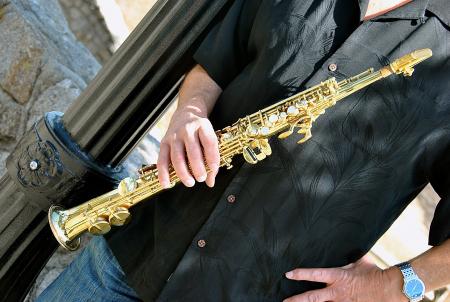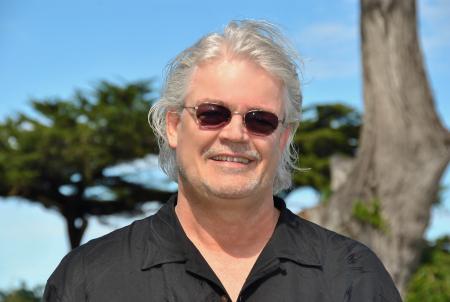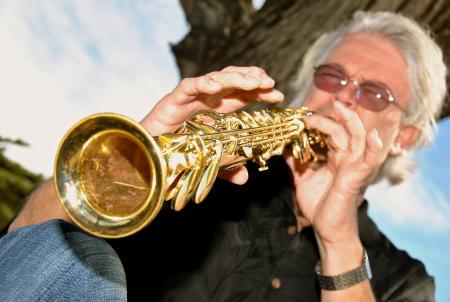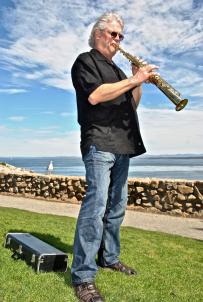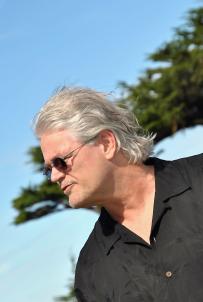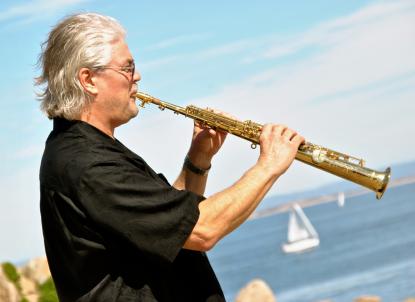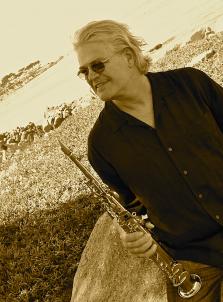 How did this new album and overall concept for it come about, and what are your ultimate goals with it?
I felt we should make a follow-up album to my acclaimed album Urban Vacation from 2010 that I did with Jeff Lorber and Jimmy Haslip both producing and playing. Due to the success of that album, we had been talking about it. When the time was right, I got together with Jeff and Jimmy, using Tony Moore as the main drummer again, for another exciting project!
How would you describe what inspires you to do what you do?
It's an urge that's always there. It's just a part of me. I don't really reflect on what inspires me that much any more. I just feel this perpetual stream of music in me. It's a powerful stream. It's probably like that for many musicians, if not all of us.
Your surroundings definitely have an influence on your playing and writing though. Living near the ocean in a type of community that I love probably has an effect in terms of some of the direction and feel in my music.
What artists do you fell akin to or in the same tribe with?
My main influences in terms of playing the saxophone are what I think of as the New York City tenor sax traditions; from John Coltrane, Dexter Gordon, Sonny Rollins, Joe Henderson, and Archie Shepp, to Wayne Shorter through NYC tenor players today. However, I would not want to pretend I'm in the same pride as those cats! I'm talking about inspiration, influence, and direction in my playing.
On alto sax, I think my main inspiration has been David Sanborn, another player I think of as out of a NYC vein.
That said, we've of course always had and still have some of the world's best players evolving out of the West Coast, too, starting with classic cats like Stan Getz, Paul Desmond, and Art Pepper, and Dave Brubeck, etc. - I actually didn't realize until recently that the great music arranger and orchestra leader Gil Evans, best known for his classic recordings with Miles Davis, grew up in Stockton, California, and led his own band and worked as an arranger for several others for years on the West Coast before he moved to New York in the 1940s. He was actually an arranger on the Bob Hope Show out here working with Claude Thornhill before his move to New York.
As a performer, I have a pretty eclectic background and love playing different styles! So, a big part of me is also doing the funky "commercial" stuff. I totally love making contemporary jazz albums in what I like to call a groove jazz style! A huge part of what's so satisfactory about making fun and energetic albums like Urban Vacation and now Bright Moments, is to give people enjoyment; help people feel happy through music! That's really important to me!
The thing about contemporary jazz is that these styles emerged here in L.A. in the 1970s already. The term smooth jazz hadn't been coined yet then. When I came here and heard it, my own term for it was Pacific romantic funk (smiles)! Cool driving-on-the-Pacific Coast-Highway type grooves with minor ninth chords on top, etc. That's when I first heard Jeff Lorber! To me, his fusion music also had much of that romantic West Coast vibe! I loved it! Heard him with Kenny Gorelick (Kenny G) several nights in a row at the Lighthouse in Hermosa Beach, which used to be a jazz club for a long time.
t what point in your life did you make the decision to become a professional musician and actually record your own albums?
Becoming a professional musician just happened as a natural progression from already starting to perform for pay as a teenager. I had a blues band with some of my buddies during high school. We played regularly all over my hometown Oslo in Norway and some road gigs also. I was actually the front man vocalist with the group. Plus I also played flute on some tunes. I went on to study music education with classical flute as main instrument - no jazz studies yet in Norwegian colleges and universities then - all the while keeping on performing. I had wanted to pick up the saxophone since hearing John Coltrane play on his classic album A Love Supreme - that was when I was still in high school - but was urged to wait by my college professors as they believed it would interfere with my flute embouchure, which was true actually.
I really wanted to be a jazz performer at this time and therefore started out singing jazz while I was holding off on the saxophone venture. I didn't really start playing saxophone until my mid-twenties; a pretty late start on what gradually became my main instrument.
So, along with and then after my studies, my main performance trade in Norway was as a jazz vocalist doubling on flute and saxophone. I also had a funky-style groove jazz group going and eventually started touring as a saxophone sideman also, including with a Sha Na Na-style Rock&Roll group with a choreographed show, etc. So, becoming a professional musician just happened naturally.
In terms of recording my own albums, it took a long time before I finally started doing that. - Not long before I moved to California, a record company in Norway wanted to record an album with that funky style groove jazz group I had there. However, I was going on a trip to the U.S. and thought I'd record the album later. Of course, I actually ended up moving here, so that Norwegian recording never happened. I guessed I dropped an opportunity there. However, I had decided that I wanted to be here.
So after that, it wasn't until 2006 that I finally went in the studio to make my own record. I put together some tunes I'd written before and wrote some more and recorded Traveler, my first album with David Garfield on keyboards, Ernest Tibbs on bass, and Jeff Olson on drums.
Outside of your musical career, what else in your life gets you excited and fulfilled?
Nature and family life! A big part of the nature thing is my relationship with the ocean. I'm an ocean person. - Extremely important to me. I have lived close to or by the ocean most of my life. I love ocean swimming. Love boats and ships. Just to be in the water or on it, or simply be gazing out over it is important to me every day!
You know, that kinship with the ocean is a Norwegian thing, too. Norway, along with Chile, has the longest continuous coastline in the world. The majority of Norwegians always lived along or close to the ocean. Goes back to the Viking Age and before that.
I love beautiful nature and wildlife everywhere! California is a true Shangri-La if nature is important to you! From the beautiful coastline, including the coastal redwood forests in the north, to the Sierra Nevada and the desert beyond! It's all stunning stuff!
Going back in your life as far as you can remember, what song or performance is the first you recall hearing and being affected by?
When I was maybe four or five years old, there was a hit on the radio that featured two harmonized and very smooth-sounding alto saxophones. I didn't know what instruments were playing the lead, but I just loved the sound of the recording and the melody.
Just recently, I came to realize it was the hit "Sail Along Silvery Moon" with Billy Vaughn! He was a very successful musician and orchestra leader and had several hits. The way he used those two altos together created a very unique sound that made an impression on me! I'd walk around and hum the melody trying to make the sound of what I later realized was the horn I eventually would pick up myself!