Smooth Artist Interviews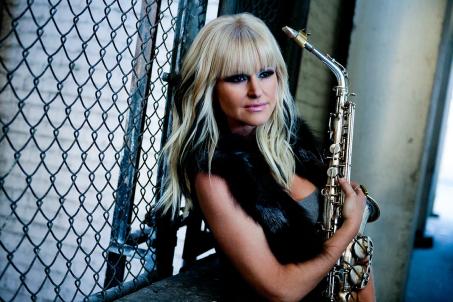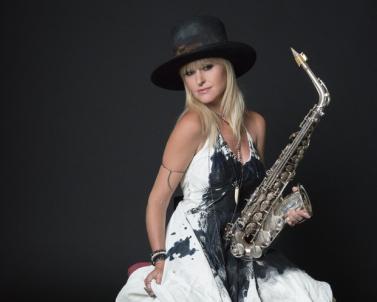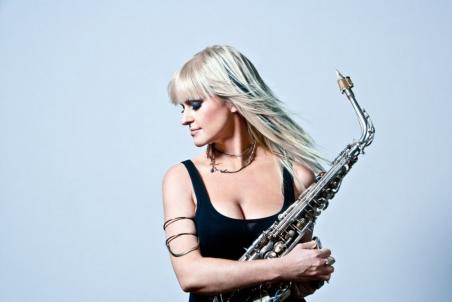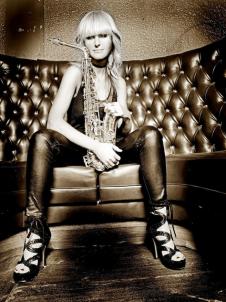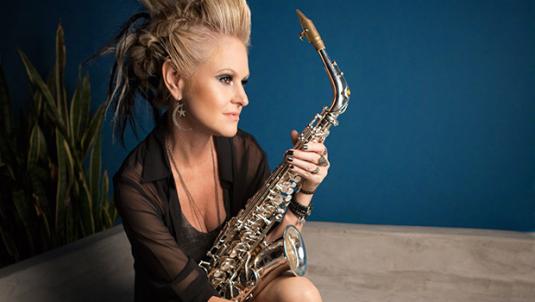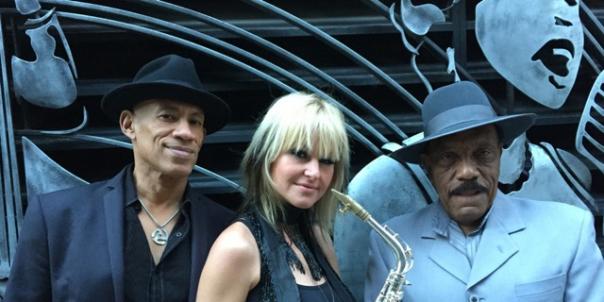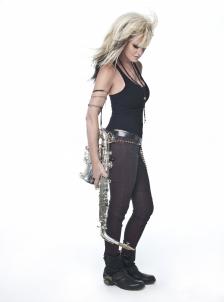 How did this new album "Wild Heart" and overall concept for it come about, and what are your ultimate goals with it?
The last few years have led me in a few different directions musically. I've been a solo artist for so long and that allows you this great freedom to write your own songs and perform them with your own band and really just be who you are 24-7. Before that I was a side person with everyone from The Backstreet Boys to Bobby Lyle, Duran Duran, Teena Marie and Adam Sandler. I was all over the place learning new music from every genre and being exposed to different types of music and different approaches. That freedom that I've had as a solo artist is great, but you can also live inside your own bubble and just become a caricature of yourself. A few years ago I started walking outside that bubble and taking a few chances. I loved every second playing on American Idol. I was challenged to come up with parts that would further a contestant's music and career. And touring with Aerosmith afterward really challenged me to learn 40 years of material and play and sing with every ounce of everything I had every night. It's pure rock 'n' roll and you have to play with this insane abandon... it's amazing. I wanted that to follow me back to my own career.
I wanted to write and produce an album that had the same energy and abandon as the artists I was inspired by and the experiences I've had over the past few years.. from touring with Max Weinberg and getting to play a benefit with Bruce Springsteen to sharing the stage with Aerosmith to playing in Waddy Wachtel's rock band on my nights off in LA. I found different writers to help me accomplish my mission... I wrote with Waddy Wachtel who plays with Stevie Nicks, Bob Seger, Warren Zevon and Keith Richards' band The Expensive Winos. I wrote with Jim Peterik who wrote "Eye of the Tiger" and "Vehicle". I wrote with Booker T. Jones and Gregg Allman. And then I needed more mojo when we recorded ... I heard these songs rockin' and rolling and I really stuck to my guns when we were in the studio. "Kick Ass" was coming along and we were putting the guitar parts down, but I needed more, and I wasn't hearing it. I finally figured out that I was hearing Joe Perry play on it in my mind. I was picturing him just rocking it in front of 50,000 people on stage. He came in and recorded it with me the next week. It was epic.
I wasn't looking to make a rock 'n' roll record necessarily, but I was looking to make a record that hearkened back to the days when saxophone was a mainstream instrument... back in the early days of rock 'n' roll. I love King Curtis and Junior Walker. They were pop stars in their era. Currently, only jazz fans listen to saxophone music. I wanted to make a record that would appeal to more people than just jazz fans... hopefully take them back to when saxophone ruled as a mainstream instrument. I didn't want to make a retro record, but a record that had those influences and inspirations with a modern twist... a rockin' fun saxophone record for the Millennium. I feel that's the record I made.
What elements do you look for in a song that makes it especially satisfying for you to perform?
I love playing songs that move people, and that move me. I think music has the power to change minds, to make us feel joy, pain, make us remember, make us forget, allow us to fall in love, incite anger, feel peace, meditate, and make us want to dance. I write my set lists for my live shows every night before the show. They're always different. And I go by my mood. I usually choose songs that rock out and have an energy to them. I love songs that make people dance. I always put in a song that has a message.. "Be Beautiful" is one that I recorded on my last cd "In Hi Fi Stereo" that inspires me as a woman. I first recorded it for a cd called "United We Cure" that gave its proceeds to fight breast cancer. It says "Be Free, Be Strong, Be Beautiful." I usually choose a ballad or two.. something that I can sink into and get into a different headspace with and express a different part of myself musically than the rocker tunes I usually start and finish with. I feel like a great set of music takes people on a journey and that's what I always strive to do as a performer.
What would you define as the most life-changing event so far in your musical career?
I've had a few life changing events in my career. What immediately comes to mind, though, is something that happened to me when I first moved to LA from Boston. I graduated from Berklee College of Music and decided to pack up everything I owned in my little Honda and drive to LA. Of course, you can't just move and take over the LA music scene immediately. I didn't know anyone, and so I got a waitressing job and tried to sit in at clubs and meet musicians and get my foot in the door. Looking back, I didn't look the part of a saxophonist. I probably looked more like a cheerleader. It was rough to get hired. I was up against the biggest and baddest musicians in the world for the same gigs. I finally decided that I came to LA to play and that's what I was going to do. I quit my job and went out to play on the street in Santa Monica. I paid my rent for many months by playing on the street. I got hired for gigs here and there, got tips and finally one day Bobby Lyle walked by and stood and listened. After I finished playing, he came up and said "I should hire you for my next record and tour. You're really good." I said, "Yes you should. I need a break!" I played on his "Power of Touch" cd and toured the world with him.. Japan, Korea.. everywhere. And the guys in his band took me under their wings and showed me the ropes. They taught me what it took to be a successful musician. I met people and started getting hired by others. My work with Bobby snowballed into my entire career.
What would your top "desert island" classic albums be, regardless of genre... the albums you turn to time after time for your own personal enjoyment and inspiration?
Stevie Wonder Songs in the Key of Life
Rolling Stones Sticky Fingers
Cannonball Adderley/Nancy Wilson
Beatles Sgt Peppers Lonely Hearts Club Band
Bill Withers Best of
Miles Davis Kind of Blue
David Sanborn Straight to the Heart
Bruce Springsteen Greatest Hits
Carole King Tapestry
What would be the most important piece of advice you'd impart to a young musician just starting out in the jazz/smooth jazz arena?
I learned a great lesson in high school when I wanted to audition for The Florida All-State Jazz Band. I got the music and started practicing for the audition, and a few weeks into practicing I lost my nerve. I talked myself into giving up, as I figured there were guys out there that could play way better than I could. My father came in and changed my mind and I went and auditioned, still knowing in my mind that I wouldn't get it.
Well, I ended up winning the 1st chair alto sax position, and I was over the moon. When I told my dad, he said "Sometimes it's not the most talented people that succeed and get what they want in life. Sometimes it's the people that just go for it and put themselves on the line. You have to put yourself out there and go for it and work for it, and then you have the chance to succeed." What great advice, hmm? I still live by that today. I go for it and care about the music and try for what I want.
When the times arise for you give back for the success and abundance you enjoy, what kinds of opportunities do you look for?
I grew up as a product of the school band program. I am a huge advocate for getting music and arts back into our schools. I am the President of the Los Angeles Chapter of NARAS, the company that puts on the GRAMMYs. NARAS has a charity outreach called the GRAMMY Foundation that reaches out to give inspiration and resources to kids and school band programs across the US. I've spoken in schools, played with kids, tried to inspire them, and even spoken at the PTA Arts Advocacy convention on behalf of the GRAMMYs.
In my own career I try to involve kids as much as possible. I played Denver a few weeks ago and had 4 kids from Aurora High School come in for 3 songs and be our horn section. They were great, and it was fun to work with them and see them grow and rock the place. I've used local high school marching bands in quite a few cities to come in and close our show with me. I've had 2 songs in my catalog arranged for marching band, "All Star" and "Amazing Game." It's a blast to work with the kids. I usually come in the day before and speak to the band and rehearse them. And then we bring the house down together at the show. It's incredible to see them grow and see their self confidence go through the roof when we play.