Smooth Artist Interviews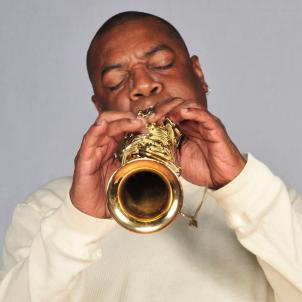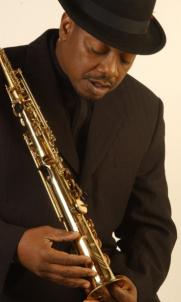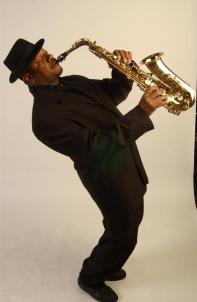 What was your intention for your new album, "Cookin' in East L.A" when you first started to conceptualize it?
I wanted to deliver a product that had all the elements of a great
recording to the smooth jazz market. The "Cookin' in East L.A." title was an after thought. I wrote the tune in 1993 and I call it "Kato Ways", which is still a nice title but after we heard the track we said "Kato Ways", don't match this tune.
Anyway after some brain storming with David Vasquez (producer)we
came up with this new title, "Cookin' in East L.A." and the project started
taking on a life of its own.
What do you find to be the most challenging aspect of recording a new album?
Creating a album that always reveals my personality and originality in the music. With this album choosing ten tunes to create the cd after we recorded 17 tracks, now that was challenging. We left some real nice tunes in the can.
How would you describe your sax style?
Free, soulful and explosive, I play from my heart. Cat told me after
playing and running through all those scales and imitating your favorite
musician then you have to play yourself. He asked me "what identifies your voice as a sax player"? I said I don't know, he said "boy your sound, it is your sound." Every great musician has an identifying voice.
Half of the songs on your new release are covers... extremely well chosen and well done, we might add! What elements do you look for when picking songs to cover for a new album?
I look for cover tunes that have not been abused. Most of the covers like
"Too Hot" and "Baby Come to Me," I had been playing for years on my gigs and I always wanted to record "I Keep Forgettin'" (Michael Mc Donald) and "Ain't Nobody" (Chaka Khan). The song "Operator" by Jim Croce... it's funny one day on my way to work I heard it on the radio and I had a session that evening and I track the tune.
Is there one artist in particular who stands out above all others as the most influential in your becoming who you are today musically?
Grover Washington Jr... He had a playing style that touched your soul.
When I saw Grover for the first time in 1978 he had a fantastic group of musicians and Al Jarreau opened for him in Chicago at the Chicago Auditorium. Now that was a show! He was promoting the "Live at the Bijou" album.
What are your favorite things to do when it's all about your own personal enjoyment and satisfaction?
I listen to a lot of self help audio book like "Secrets of the Millionaire
Mind," "Law of Attraction," "Science of Getting Rich" and myself when I'm in the car. I love progressive talk radio and smoothjazz radio. I only read books and papers that I learn something from I like to watch movies all kind and I like hanging with my buddies.