Smooth Artist Interviews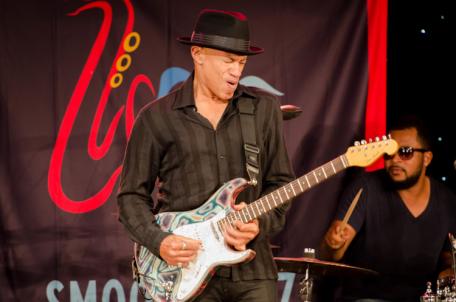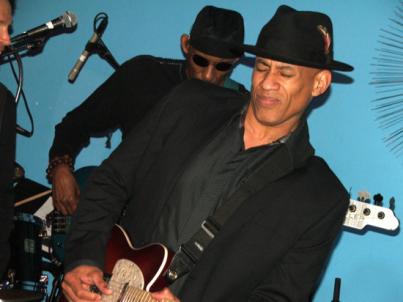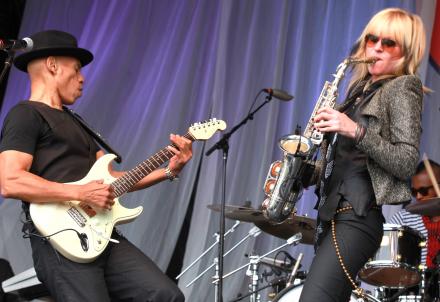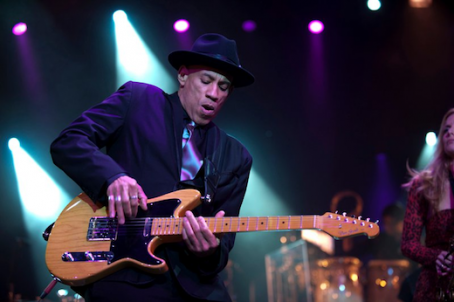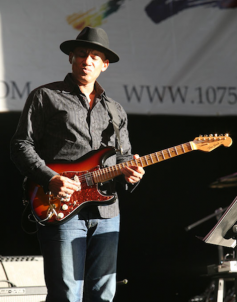 2004 and 2005 were busy years for you! What are your plans for the last part of 2006?
In October, I'm playing on the Legendary Blues Cruise and various dates with my band the Boneshakers, then a few dates with the Warren Hill and Jeff Golub and also Rick Braun, In November, the Dave Koz Cruise, afterwards a few dates showcasing my "From Me To You" cd. Then time off with my son Daniel for December.
You've teamed up with a lot of amazing artists... would you share one of your most memorable moments with us?
On the first Warren Hill Smooth Cruise I was trading licks with Peter White. Peter on acoustic guitar of course and myself on electric on his cover of "Who's That Lady". In the heat of the moment I asked Peter to switch guitars. Peter grabbed my electric and launched into "Brown Sugar" by the Stones and by the end we were down on the floor trading our best stuff. Everyone in the audience was standing, it was amazing.
Which do you prefer: recording in the studio or playing for an audience?
Playing for an audience, there's that instant gratification of knowing that you've won the fans over that you don't get from recording a CD that I love. It's the challange of trying to touch peoples heart and soul. Win or lose it's the greatest.
What do you do with music in your free time? Chill out? Play in the community?
I'm always trying to write new and better songs. I practice also every chance I get.
Is there a song you wish you would have written?
"Didn't I Blow your Mind This Time" Written by Thom Bell and William Hart and recorded by the Delphonics. It is the perfect masterpiece of classical and soul music combined. I'm a huge Thom Bell fan and that song amazes me ever time I hear it.
What's currently on your iPod/mp3 player?
Shuggie Otis "Inspiration Information"
Mahavisnu Orchestra "Birds Of Fire"
Michael Henderson "Goin Places"
Chick Corea "My Spanish Heart"
Jimi Hendrix "Live At Woodstock"
Kathy Kosins "Vintage"