Smooth Artist Interviews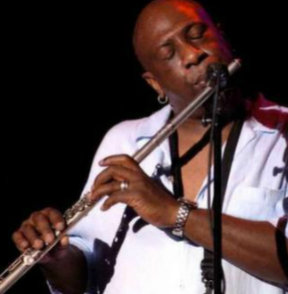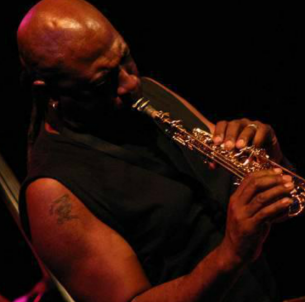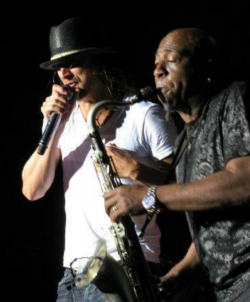 How did this new album and overall concept for it come about, and what are your ultimate goals with it?
When recording this cd, I wanted to do warm, hypnotic grooves that we're inviting and very sexy. But I definitely wanted it to groove. Hopefully the listener can play the first song to the last song and feel the connection in the musical journey.
How would you describe what inspires you to do what you do?
I'm inspired by my family, friends, the news, art, other artist's music...and life in general. Sometimes I go back to past situations that linger in my mind. Life is a continium..." "I listen to all kinds of music...old and new. That definitely inspires me.
Who would you say has been the single biggest influence in your life in getting you to where you are now in your career?
Every musical situation has helped me to get where I am today. From leading my first band Midnight Sky to recording and performing with Was (Not Was). Touring Europe with Geri Allen was major in my developement. I was able to see every kind of jazz and a lot of my musical heros up close and personal." "Meeting and performing with Bob James definitely changed my life. He signed me to my first record deal with Warner Bros Records. That led to my next 4 cds on the Hipbop/Silva Screen label." "He continues to be a great friend and mentor to this day.
What elements do you look for in a song that makes it especially satisfying for you to perform?
Every song that I record doesn't transfer to live. But you never know which song will take on a life of its own. When I play 'Time #4', 'Waba Doo Bop', 'First night in Africa', 'Radio Days' off of the new cd, it's always fun. The groove is the main thing. When the groove of a song is immediate and challenging at the same time, that makes for a fun song to play.
At what point in your life did you make the decision to become a professional musician and actually record your own albums?
I always knew I wanted to record my own Cd's. I've been writing music since I was a teenager. I was always a big record buyer, so I listened to every element of the record. Everything from the production style, writing style, musical focus, and even the cover. I'm definitely a student of music. I've always wanted to produce myself and other artists." I already have some other musical ideas in production already.
What are some of the most important goals you have for yourself in the next five to ten years?
My goal is definitely to perform my own music across the world. Music is a universal language. I love to play in other countries, where they don't even speak the language. Music definitely shines through. People are the same all over the world. Life situations are universal. The feeling that music evokes transcends language. I want to spread the "Dave McMurray Sound" to the world. It's always great playing at home, but I get really excited, when performing my music for people just getting to know my music. I'll win you over, one fan and a time.