Smooth Artist Interviews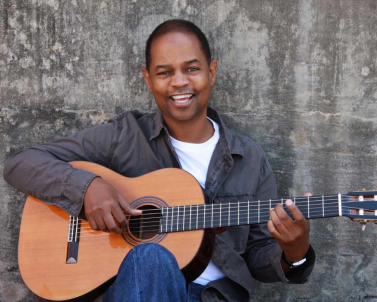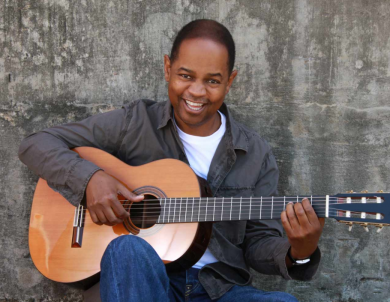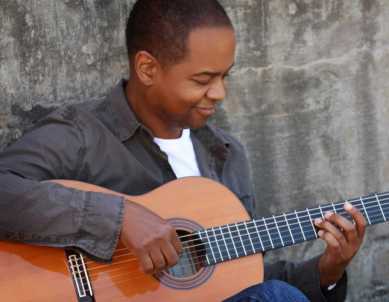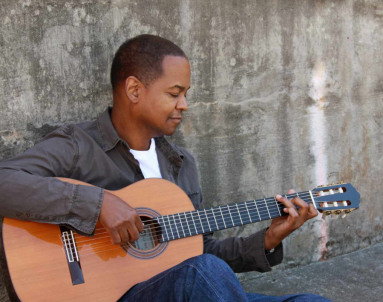 Your new album, "The Spice of Life" is just outstanding, and a long-overdo treat for your many fans. What was your intention for this project when you first started to conceptualize it?
Conceptually, I just wanted to make a very listenable, musical recording. I wanted to put the guitar in several different settings, electric band, orchestral, & solo, but hopefully tie the music together with the emphasis being melody, strong harmony, and a healthy dose of variety!
You've played with and been influenced by myriad artists in your career. Is there one in particular who stands out above all the others as the most influential in your becoming who you are in American music?
There are many, I'm happy to say! Chet Atkins, George Benson, George Van Eps, Laurindo Almeida, Julian Bream, Grant Green, and Charlie Byrd are some of my favorite guitarists. Pianist Bill Evans really influenced my solo guitar direction. Burt Bacharach's music influenced me to try and write my own songs, and Dave Grusin's film scores were a big influence as well.
Your Weekend of Jazz at the Broadmoor each spring is one of the classiest, most satisfying events on the Smooth Jazz calendar. How did this all come about?
Weekend of Jazz at The Broadmoor is my favorite musical thing I do every year. Originally it came up as an idea presented to me by Mike Dimond, who was VP of Sales at The Broadmoor. He wanted to create an event that brought jazz back to The Broadmoor, and I was all for it! If you've ever been there, you'll understand why. The Broadmoor is a beautiful resort at the foothills of The Rocky Mountains, a great place to get away and enjoy yourself. So why not tie that naturally perfect setting in with a weekend of great live music? It started out as an 'Earl Klugh Weekend', basically just myself and my band performing, and the response was so great that we began building it as an event featuring world-renowned jazz artists. We just finished our 5th annual event and it continues to grow and be a success.
You truly seem to be ageless. What are some of your secrets to good health, vitality, and truly enjoying "The Spice of Life"?
I have type II Diabetes, and I didn't want to start injecting insulin, so I started a workout regimen of Pilates and cardiovascular exercise. I was 194 lbs. when I started 6 years ago, and I'm now 168 lbs. and feeling great! I had also developed a bad back from years of playing guitar hours a day, and even that has largely subsided through doing Pilates regularly.
I truly enjoy traveling and playing with my band. Everyone in my electric group has been playing with me now for at least 15 years! We have been blessed to travel all over the world, and for me, it doesn't get better than that.
Performing, composing, songwriting, film work, event promotion... with all that you do so well, what aspect of all of this do you find to be the most fulfilling?
I enjoy writing songs. Writing music is the most rewarding experience for me, and I don't really understand where it comes from. But writing is also the most frustrating experience because you can't control inspiration. You spend a lot of hours in pursuit of a great melody.
Recording is just as challenging and rewarding. I love the process of creating the instrumentation of each piece.
How about the most challenging, and thus generating the most personal growth?
Playing solo guitar is the most challenging. And improvisation is really, for me, the highest level of personal expression. It's like walking a tightrope; it's not something you can fake! It allows you to tune in to everything you have experienced in your life and share it in your own unique way.
You have become one of the most well-known, recognized, and beloved Jazz artists in the history of the genre. What goals would you still like to achieve in this business?
I would like to continue to perform and record, always pushing myself to a higher level. Over the next few years, I'd like to do more touring and recording than I have been lately. Getting out and meeting the fans and people in general is something I love doing.
I also hope to master my Pro Tools studio in the near future! I'm using my computer to program my iPod and do basic recording features, but I would love to do more.