Smooth Artist Interviews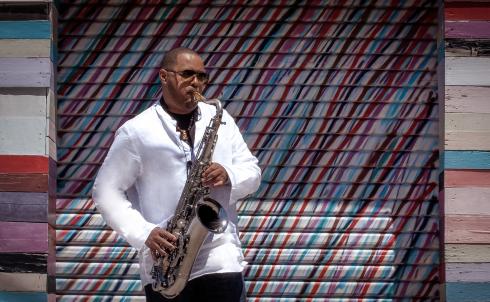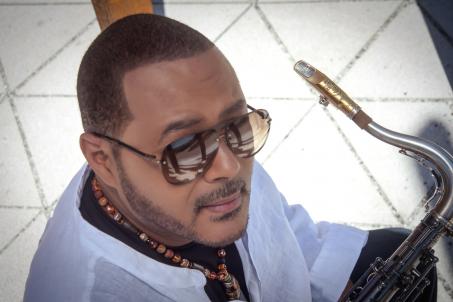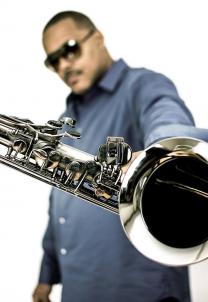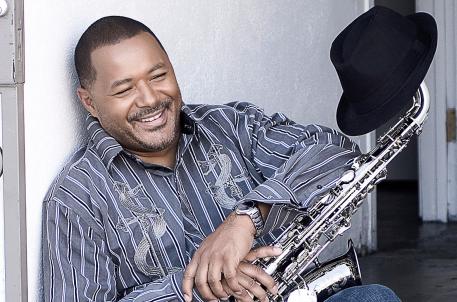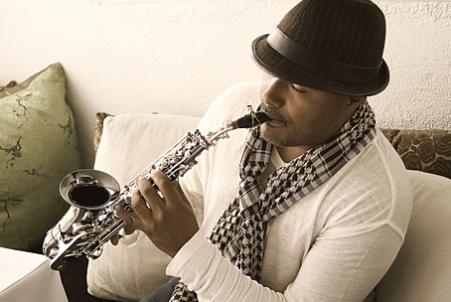 What do you find to be the most challenging aspect of recording a new album?
My challenge has always been to record music that I enjoy playing while at the same time meeting the requirements that I believe my audience would like to hear. Of course this is never easy for me. No artist can be completely sure as to what listeners will respond to. When my fans hear "The Smooth Side of Soul", I would like for them to hear and feel a fun experience that may motivate them to want to come to the live shows and continue to support the music.
What in your life outside of your music drives you in a creative sense?
As a composer and musician I draw my inspiration from things that interest me. I enjoy collaborating with other composers and producers. On a deeper level I guess I draw from my life experiences. Like most artists there are life experiences that are in your spirit when you write music. Love, life, success, failure etc...play a part as to who I am as an artist.
Who would you say has been the single biggest influence in your life in getting you to where you are now in your career?
I would have to give that credit to more than one person. My parents who were avid jazz listeners, and my brother Fareed. My mom loved the sound of the saxophone. My first love was the tenor saxophone and flute. It was my brother Fareed who got me to play soprano saxophone. As a youngster, I was not very fond of the sound of soprano sax. Fareed composed music on his guitar and always preferred the sound of the soprano on his songs. He was an avid fan of John Coltrane, Ronnie laws, Sonny Fortune, Grover Washington Jr., and others. We would argue over me not wanting to play soprano. Then one day someone gave me a soprano saxophone and I played on his songs. That began my soprano saxophone career and little did I know then, that would be the instrument to make me popular. He has been my greatest adviser and has produced some of my most successful music in the industry. We still work together.
At what point in your life did you make the decision to become a professional musician and actually record your own albums
My decision to become a professional musician began in high school. I attended August Martin High School in Queens, New York. At that time it was a school for the aviation industry, I went there to become an airline pilot. I was the lead tenor saxophone player in the jazz band. One evening after taking a solo on one of the songs, girls wanted to meet me. I made a career change that same night LOL...
My brother Fareed and I played in Chaka Khan's band after leaving college. There was a brilliant young vocalist in the band named Melisa Morgan. She recorded her first album on Capitol records called "Do You Still Love Me". She asked me to perform a solo on the title song. Her manager at the time heard me on the song and contacted me for a demo tape of myself. I sent in a couple of songs and he said he wanted to sign a jazz artist. I recorded "Najee's Theme" and the rest, as they say, is history.
If you were asked (and we are asking now!) for your advice as to what the Smooth jazz format could do moving forward to insure it relevance and growth, what would your suggestion(s) be?
When it comes to instrumental music particularly the "Smooth Jazz" market, I believe it has become more difficult to make a connection with our audience. The industry is still playing music people have already bought. In some cases the music is 15 years plus. While the audience appreciates familiarity I believe that people can and will support new music. Diversity and relevance is needed in order to get people to not only listen, but also purchase the music they hear. When people don't buy the music, the music industry doesn't see the economic relevance in our art form. Ultimately there is less visual exposure available for the artists.
(e.g. No longer a category for "Smooth Jazz" at the Grammy awards) When people buy the music, they are buying the artists and it improves concert attendance. As far as growth, I believe the industry has done well in helping to develop the exposure of both new and established artists. By continuing to play more current material, "Smooth Jazz" lovers, both new and old will stay tuned in.
What would your top "desert island" classic albums be, regardless of genre... the albums you turn to time after time for your own personal enjoyment and inspiration?
Today, I find myself listening more to people like Kenny Garrett, Billy Childs, Michael Brecker, Herbie Hancock, Branford Marsalis, Chris Potter, James Galway on flute. I am always looking for something to help me continue to grow as a musician. I would bring "Twilight Is Upon Us" by Billy Childs. "Now You See It Now You Don't" by Michael Brecker. Perhaps I would bring what I call "Throwbacks" like Earth, Wind and Fire. Some of these things are already in my I pod.