Smooth Artist Interviews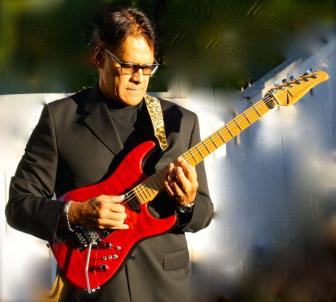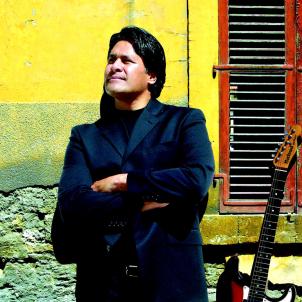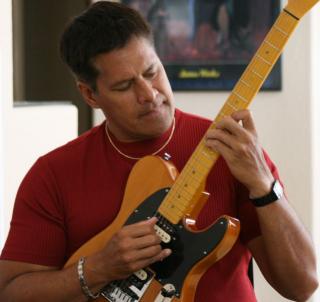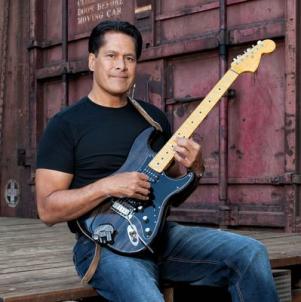 How would you assess your brand new CD "A New Day" in the context of how your music has evolved over the years and through, how many album releases to date?
I have 10 releases now. I have always tried to incorporate different styles of music I have played over the years. R&B, Rock, Blues, and Latin music are styles I have played since I started guitar at age 6. In Michigan where I grew up, R&B and Rock music were very present in everyday life. Artists like Stevie Wonder came from Saginaw, MI, and Motown is Detroit. Then you have rock artists like Joe Walsh, Bob Seger, and others like that coming from Michigan. I grew up hearing these guys like this. Then I saw Jeff Lorber when I was in High School and a Kenny "G"orelick was on sax. Jeff definitely had an influence on the direction I pursued. After hearing this type of jazz, I knew I wanted to do something like this but maybe incorporate more rock & blues in to it. This new release of mine is like a lot of my CD's including elements of R&B, Rock, Blues, Gospel, and Latin flavors. With my co-producer Marc Pierucci, we wanted to go for a live feel with horns kicking, and the drums bumpin! I hope people feel it as much as we did listening to it in the studio!
Was the guitar always your instrument of choice, or did you start with something else as a child?
I started on trumpet. But I quickly gravitated towards guitar when I found out girls liked it! My Dad is a musician and the guitars we had around the house always seemed to beckon to me to pick them up. I became very serious about playing guitar by the time I was in 6th grade. I found I had a pretty good ear and could pick up songs from my brothers albums fairly quickly. I have 5 brothers. Some liked R&B and some were rockers. I found myself learning songs by groups like Yes, Jimi Hendrix, Earth Wind & Fire, Ohio Players, Led Zeppelin, AWB very early in my music development. I still love to play all styles of music along with studying jazz.
Who is or are your guitar idol(s)?
Mike Stern is one of my favorite and somebody I listen to a lot. He really incorporates so many elements in to his playing and compositions. When I was young I listened and copied Jimi Hendrix, George Benson, Steve Howe (of Yes), Dicky Betts (Allman Brothers), and Eric Clapton.
You have a most impressive resume as a performer and recording artist. Is there one particular gig or period in your career so far that stands out as being as close to musical nirvana as one could possibly come and still just be a mortal?
I do a concert every year in Bay City, MI at a place called The State Theater which is the hometown I grew up in. Usually this occurs in September. With all that Michigan has been going through, it is just rewarding to go there and perform and bring some enjoyment and escape to the people there. This concert benefits the music programs and I sometimes do a week of going to the middle schools and high schools to play for them and talk to the music classes and offer any suggestions to the budding musicians. There are clips on YouTube of my band and I performing at the State and you can tell we are just loving it! The coordinator Mike Bacigalupo makes sure the band is well taken care of and they really treat us like kings. It is such a treat!
Outside of your music and music-related activities, what other creative outlets do you explore?
I have an amazing son Marcus (Who I named after Marcus Miller), that is 10 and he is just starting to discover his interests. So any free time I have I try to devote to helping him in his endeavors whether it is sports, drums, or anything else he needs me for.
As a resident of San Diego, what would you show a first-time visitor if they only had one day to spend there with you as their guide?
The beach. I am Polynesian and I just love the beaches here. To me I really don't have to travel much because I just love San Diego. I have lived here since 1982 and there is no place I would rather live in the whole world. The weather, climate, the people, and the beaches make this number one for me.