Smooth Artist Interviews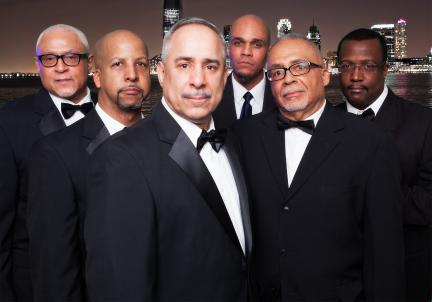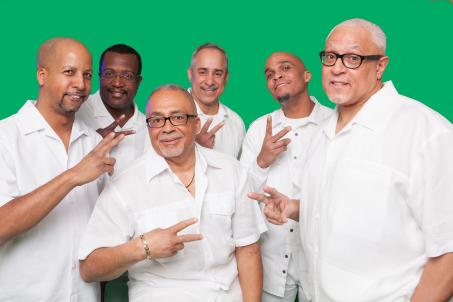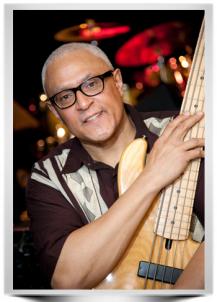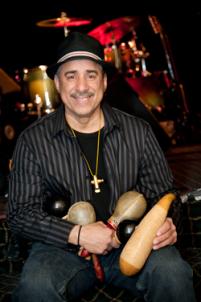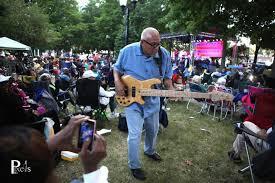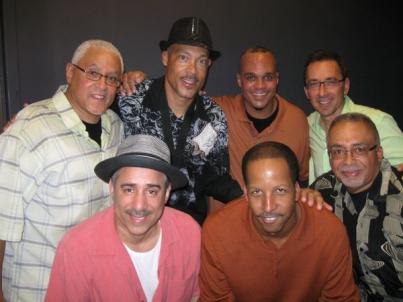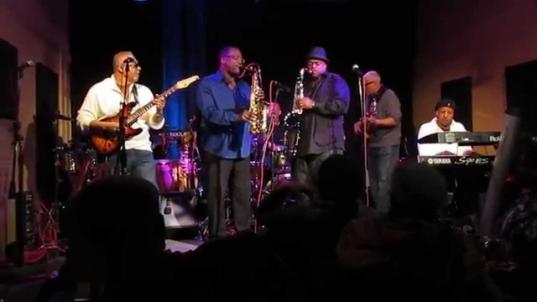 How do you describe your music?
The UJC sound is really a combination of a lot of different things, but we're basically an instrumental R&B band. We try to stay true to the old school sound developed by the original pioneers of contemporary jazz...people like Grover Washington, David Sanborn, and The Jazz Crusaders...but we have our own thing and we always try to keep the energy level up. I guess you could say that we're a "not so smooth, smooth jazz band".
What was it like to collaborate with jazz guitarist Nils on your last album?
Nils is a great guy to work with... a very cool, easy going cat. We were originally introduced to him by Steve Butler at Mighty Music, who handles booking for Nils, Nick Colionne, Brian Simpson, UJC and a few other up and coming acts. Nils had a date in Indianapolis and needed a sub for Alex Al on bass. Steve suggested me for the gig and, after talking with Nils, he decided to use the whole UJC rhythm section. Now, whenever he comes out to the Midwest, we're his sidemen.
During the course of getting ready to do that first date with Nils, I sent him a rhythm track I had been working on in my home studio. He liked it and shot me back an MP3 with him playing guitar on the track. We took it into the studio, cut it with the band, and sent it back to Nils again. He sweetened it up, sent it back to us, we mixed it, and that song is on our new CD...it's called "True Love".
In what direction would you like to see Smooth Jazz head?
I can remember a time when you could turn on a contemporary jazz station and hear Grover Washington, Miles Davis, Herbie Hancock, Weather Report, The Brecker Brothers, Al Jarreau, Chick Corea, The Mahavishnu Orchestra, Wes Montgomery, George Duke, The Crusaders, Donald Byrd, Cannonball Adderley... and never have to change the channel! Maybe I'm crazy, but that's what contemporary jazz really is to me.
What do you tell new artists and/or bands who ask you how to get a break in the music business?
Well, considering that we're still trying to catch a break ourselves, maybe we're not an authority on that subject...LOL. But there are folks that seem to respect what we've been able to accomplish, so when they ask that question I always tell them that you'd better love the music first. You've got to be very patient, but also very persistent...you can't get discouraged easily. You need to study the music business and learn the methods used to promote your art form. And once again, you'd better love the music, because there are no guarantees in this business.
What do you do in your free time with your music? Play in your community? Teach yourselves new instruments?
As UJC has evolved over time, we play away from our hometown a lot more than ever before. We perform as a group in Columbus whenever we can, and we all still do sideman gigs and recording sessions around town. I have taught music and conducted music business seminars in the public school system here, and some of the guys do solo dates at nursing homes and youth centers. We've gone behind bars and played for inmates in the state prison system, and helped raise money to feed folks that didn't have enough to eat. We've always tried to give something back... it's what God wants you to do.
Which is more challenging: producing/recording in the studio, or performing for an audience?
Producing a record is definitely a lot more challenging, and much harder work than performing live. It takes months to do the writing, pre-production, recording, mixing, and mastering that goes into making a good record. Then you go up on stage and can play the whole thing live in an hour. It's kind of crazy, but you put the work into the studio so that you have something that will make the fans want to hear you. The record basically becomes your cover letter or resume, so to speak... it's what a musician needs to get a gig doing what you ultimately love to do... getting up on that stage and playing live for the people. That's what it's all about.