Smooth Artist Interviews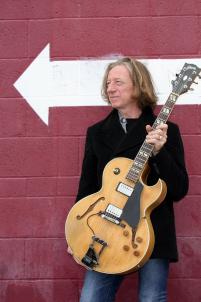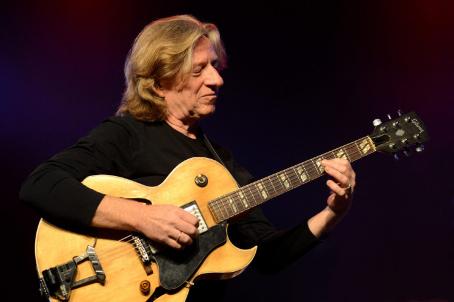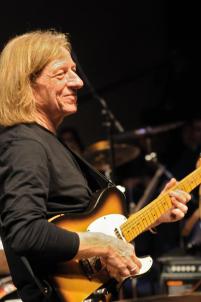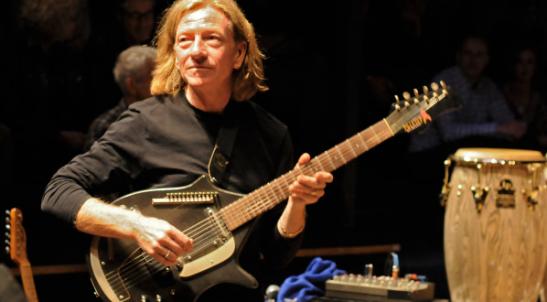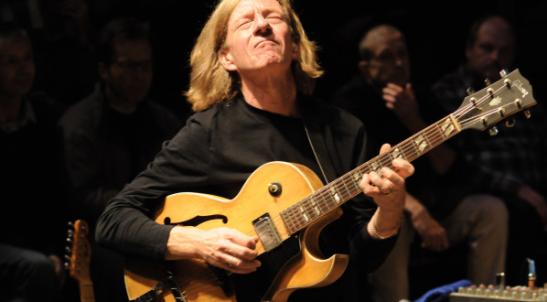 Tell us a little bit about your new CD "Fast Train To A Quiet Place".
The recording came together really quickly and I am very pleased with the way it turned out. I had been writing the music on and off for a year or so and wanted to record in a few months time but all of a sudden my drummer (Tal Bergman) got offered a tour that would take him out of town for 4 months so I spent the weekend tweaking arrangements and writing charts for the band. We went into the studio and cut the beds in three days. It was definitely the most fun I have had making an album, most of the songs were captured on the first or second take so there is a real "live" spontaneous vibe to the recording. The CD itself is a trip through the various parts of my musical life and I invite the listener to hop on board the "Fast Train" and enjoy the journey "To A Quiet Place".
What elements in your songs make them especially satisfying for you to perform ?
I'm a big fan of melody and groove and those elements are always
present in my writing. We just performed "Fast Train To A Quiet Place" in it's entirety in concert for the first time last night and it was a great experience, lots of stylistic variety and plenty of opportunity for the band to stretch out as well.
Of your touring and gigs so far in your career, do any stand out as being particularly memorable ?
We recently performed the Providencia Jazz Festival in Santiago Chile
and it was a wonderful concert and a great festival but the journey (18hrs each way) was memorable indeed ! From a band members lost passport (found at the 11th hour by the limo company) to a white knuckle 3 hour wait on the tarmac in Atlanta (hoping our connecting flight would not be cancelled due to an unexpected snowstorm) and then having my pedalboard disappear (never to be seen again) by the airline on our return flight home to Los Angeles.
You play a number of exotic stringed instruments as well as guitar, especially in your work with Loreena McKennitt. Have you featured any of these instruments your new recording Fast Train To A Quiet Place ?
I play the Celtic Bouzouki on the song "To A Quiet Place" and (for a groove part) on the song "The Gift". For the melody of "The Gift" I also play the Electric Sitar. "The Gift" really channels what I do with Loreena and is the first time I have written and recorded a song like it for one of my own albums. As far as guitars go, I play my Gibson ES-175 (arch top jazz guitar) on four of the albums songs, my Nylon String Takamine on two songs for a little latin flavor and rock out with my Fender Telecaster on a couple of songs.
What would your top "desert island" classic albums be, regardless of genre... the albums you turn to time after time for your own personal enjoyment and inspiration?
Kenny Burrell: Midnight Blue, Night at Vanguard
Grant Green: Idle Moments
Wes Montgomery: Full House
Bob Dylan: Modern Times
Mario Rui Silva: Chants D'angola
Ceu: Ceu, Vagarosa
Anouar Brahem: Barzakh
The Band: Music From Big Pink
Bebel Gilberto: Tanto Tempo
Bossacucanova: Uma Batida Diferente
Charlie Haden & Pat Metheny: Beyond the Missouri Sky
Cheb Mami: Dellali
Rokia Traore: Tchamantche
Tord Gustavsen: Changing Places
What is your take on where Smooth Jazz as a format is today in its evolution, and in what direction would you like to see it move from this point forward?
Hmmm... play more Brian Hughes !!! Just kidding... I think I would like to see the format get a little more adventurous.