Smooth Artist Interviews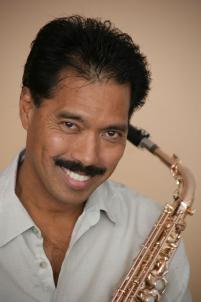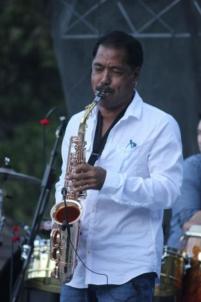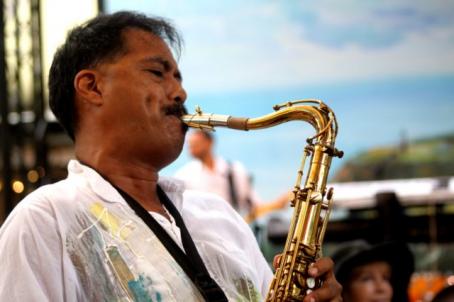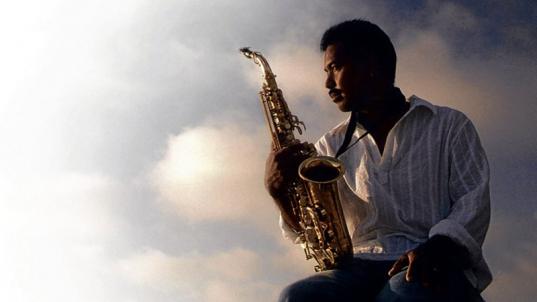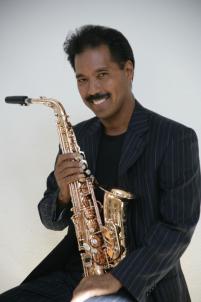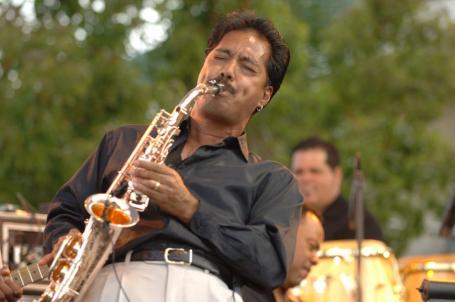 How did this new album and overall concept for it come about, and what are your ultimate goals with it?
The record was a result of me performing with David Benoit and The Magenta Orchestra at The 5th annual Java Jazz festival. I thought since we were doing a live concert it would be great to record the beautiful arrangements by David Benoit in the studio while we were in Jakarta. Peter Gontha the festival producer generously agreed to sponsoring the session and it all came together. It took a couple of years to finally mix and master it and I feel very blessed to be able to record a project such as this.
What do you find to be the most challenging aspect of recording a new album?
It was a challenge organizing the band and then scheduling the session while we were there, Obviously trying to get 40 plus people all together in a narrow time window in a foreign country to record before a major festival presented a challenge. On the other hand having a great guy like Peter Gontha behind you makes things a lot easier. Peter has been for a long time one of the biggest supporters of Jazz and Smooth jazz in the world.
What would you define as the most life-changing event so far in your musical career?
My getting called to tour with Al Jarreau in 1983. That forever put me on the map as an international musician and later an artist. I am forever grateful to Al for giving me the opportunity to be heard on the international stage.. I met Peter Gontha on an Al Jarreau tour back in 1986. So you can see how everything is connected. I miss playing with him. Al is a sweetheart and touring with him was some of the best times in my career. I have nothing but fond memories of the 12 years I spent with him.
Outside of your musical career, what else in your life gets you excited and fulfilled?
Sharing my professional duties from being a performing artist and promoting events. It's living on the edge when you do events. You can't predict if people are going to attend your events. You just try your best to give them the best entertainment value possible and pull the trigger. It's exciting and full filling when it all comes together and the audience is going crazy, the musicians are playing great and everyone comes together to work and play and have a good time! It's also rewarding to host these events and raise money for local charities.
Going back in your life as far as you can remember, what song or performance is the first you recall hearing and being affected by?
I remember taking the bus home from school when I was 15 years old. . Back in the day it took me 2 hours by bus to get to high school . That's when I just started playing. I had to stop at the main bus terminal to catch another bus. One day the jukebox(remember those?) in the bus terminal was playing Take 5 by Dave Brubeck Featuring Paul Desmond. Man I heard that and went crazy. The sound of that alto was so sweet and what a groove. I had just picked up the sax that year. By strange coincidence I went home and looked through my dad's record collection and there it was, Time Out by Dave Brubeck with Paul Desmond and Take Five on it. I wore that record out. take Five was one of my first solo pieces I performed in Public. For the record my dad is a very accomplished pianist and when he was young he was actually called to fill in for Dave Brubeck when he was scheduled to perform in Hawaii. One of his favorite tunes is Blue Rondo a la turk. He got a kick out of it when David Benoit and I performed it in concert in Waikiki last year. I used to sound like Paul Desmond early on but soon discovered that sound didn't cut through in high school dance bands. Then I heard David Sanborn and Grover Washington, you can see how that went...
What's your favorite non-music activity?
Well I think it's no secret that everyone knows I love to golf. It's so bad I actually book gigs these days around getting a round of golf in too. Been playing around 20 years now and carry a 9 handicap depending on which way the wind blows..lol . I recently started producing a series called Grooves in The Grove at La Quinta Resort and Spa. Talk about heaven. I get to promote and play music at one of the best golf resorts in the world. And the folks there are so cool to work with. I am producing four shows this spring with Deniece Williams, Ray Parker, Jonathan Butler, Steve Oliver, Paul Taylor, Gregg Karukas,Rick Braun and of course I'll be blowin whenever I can jump in. Don't pinch me and wake me from that dream! Hopefully we'll continue with a fall series. So you know what that means. fore!!!