Smooth Artist Interviews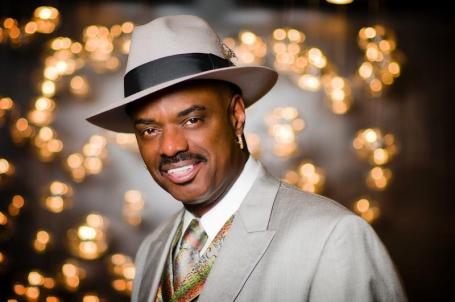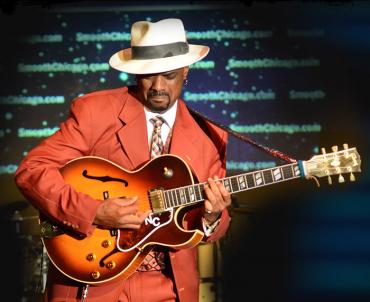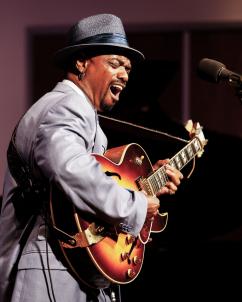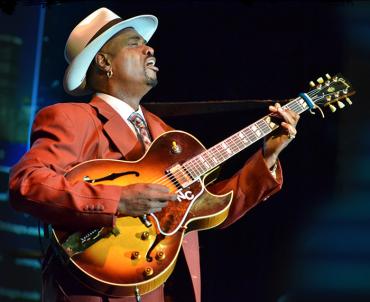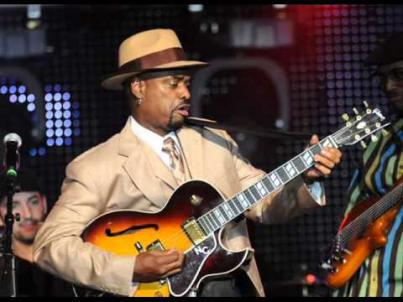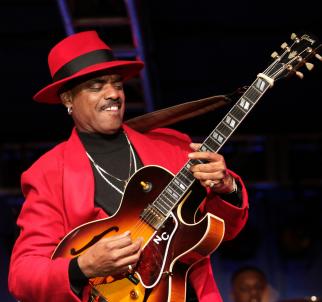 I've been aware of your music and a fan of your playing since your 1994 release, "It's My Turn." This latest project, "Just Come On In" has been a blockbuster breakout album for you, with two huge hit singles and, I'm sure has opened many more doors for you. How have you been receiving all the positive response from fans and industry people alike lately?
First of all, thank you for all your support over the years; the response to the new cd by the fans and my peers has made me feel great. It has been incredible to say the least.
Any plans for another album release soon and if so, when can we look forward to the next project?
I'm planning an early summer release for 2005 and I'm working on the songs as I type this. (laugh).
You were brought up in a very musically oriented family, specifically jazz. Do you have a recollection of the first piece of music, or performance that really got you excited about being a musician yourself?
I would have to say Bumpin' on sunset by Wes, really did it for me... I was around 8 or 9 and I was already interested and that song made me cry, so, I wanted to play like that and I still want to have that feeling in my own music.
Of the popular music out today, what genres or artists outside of the world of Smooth Jazz, are getting your attention?
Well. I listen to a lot of different music all the time. I love Mary J. Blige, Brad Paisley, Clay Aiken, Toni Braxton, and a bunch of others... I like it all. Music, if it is good, I dig it.
You're heavily involved in school mentoring programs. Could you tell us a little about how you got startedwith that work, and what personal rewards you have gained from being involved in such a worthwhile endeavor?
I got started mentoring about ten years ago. I was asked to do a fund raiser for a K-8 school, St. Laurence in Elgin, IL, and I just ended up staying there. I'm really into kids and the things they want to learn. I more than likely get more from them than they do from me. I think the biggest reward is when I see one of my students former of present out there playing their shows.
That is a great feeling, and I feel that I'm apart of what they do and how they approach playing. The other biggest thing for me is to have contact with the ones who have left and graduated high school and college and they still call me or show up where I am playing, that means that I mean a lot to them and I touched their lives as they did mine?
If you could live a week in "another man's shoes," as they say, who would that be? (This is not a fashion question; that comes later.)
The president. Not for the power, but to know that I could be in the position to help the people of the world and maybe make the world a safer and better place for us all. But, I know I am not going to be president, so, I guess won't run."
So, let's talk about fashion, then. You have the reputation for being perhaps the best-dressed performerin Smooth Jazz. How did this desire for cool clothing come about?
I guess I owe Steve Scott at WJZI in Milwaukee for hanging that title on me. I just like clothes so I buy a lot of them. I got tired of just buying equipment all the time.
From apparel now to cosmetics. You know what's coming next, don't you? Could you tell us about the mascara caper when you were a touring professional while still a teenager?
I guess I'm going to have to relive that adventure a lot, huh? It was at a club, when I was a teenager and played with guys a lot older than me. So, I wanted to look older and cool. So, the piano player and I used mascara to make the little hair on my face stand out. We kind of got carried away and next thing you know I had a mustache, sideburns and a beard drawn on me.
Well, my grandmother, who always came out to see me wherever I was playing, showed up at the gig. I walked over trying to look cool and clever and she looks at me and says "what is that on your face"? I go... "What?", and she starts wiping it off and women are laughing saying "He's just a baby" and my cool flew out the window needless to say.
Beyond your music, what else in life excites and motivates you?
I love fishing, I mean I really love fishing, so much that I am going nuts because I don't ice fish. I also like sports especially basketball - I'm not M.J. but I can shoot a few hoops.
In what direction would you like to see Smooth Jazz "the format" evolve in the future to stay vibrant and congruent?
Maybe lean more toward the straight ahead thing and a lot more upbeat stuff. I see the music programmers are already playing a lot of feel good music and that what music is about - feeling good!
Cubs or White Sox?
Cubs, They will go all the way this year... I'm sure of that.
Is there one over-riding belief or philosophy that drives you, even when you're up against seeming roadblocks and challenges?
Yes, my motto has always been "they can slow me down but they can't stop me"... And, I also listen the old Impressions song KEEP ON PUSHING.