Smooth Artist Interviews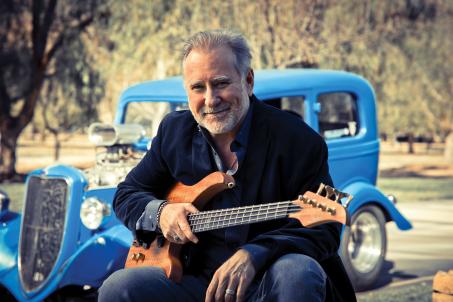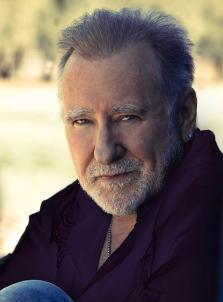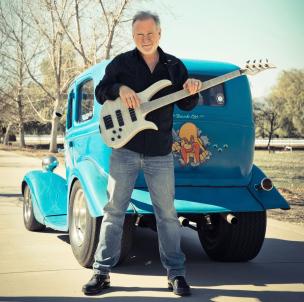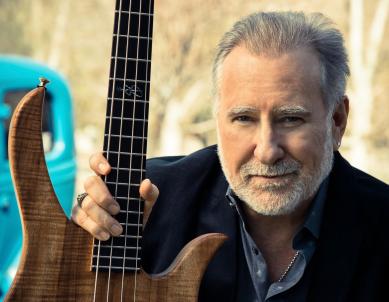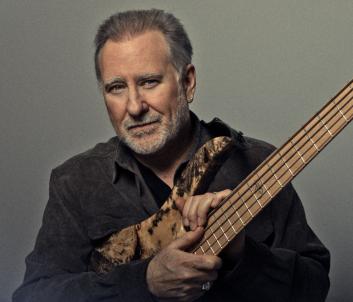 What do you find to be the most challenging aspect of recording a new album?
The most challenging part of recording my new CD "A Little Driving Music" was the fact that the entire CD was recorded during the Covid-19 quarantine lock down. Almost every single part you hear on the recording was recorded one track and one instrument at a time, usually with the musician being alone in their own space recording themselves. Some had an engineer record them but they were the only person recording. It was like an erector set. Bit by bit it became music. It was really challenging in some ways as there was no live and in person chemistry you get by being in a studio together at the same time. But, because of that set of limitations in recording the end result in ways is even more rewarding as when you listen to the recording you have no idea that all the parts were recorded one at a time and literally all over the place. From the West coast, to the Midwest, to the East coast of the USA, to the Dominican Republic. I sent demos and tracks to the musicians and then they would record their parts and build on the music one part at a time. 
Of your touring and gigs so far in your career, do any stand out as being particularly memorable or defining moments?
There are many, but two really stand out to me. In the early 1990's I played a club in Chicago called the Cubby Bear. At that time there was a Smooth/Contemporary Jazz radio station in Chicago called WNUA, they were playing an original song of mine called You and I. That song became kind of a hit, very cool! All of this was pretty new to me so I didn't quite know what to expect. The club was packed to the rafters, it was awesome! When we started the intro to my hit song You and I, the people in the club started screaming and yelling as they recognized the intro of my song from the radio. That moment of all of those people responding to a song of mine, a melody of mine just completely blew my mind. That was the first time people recognized my music and not just my crazy bass playing. It was overwhelming, I almost threw up! Thank God I didn't, but I did have tears dripping down my face on stage. I will never forget that experience.
The second one actually came first. It was in the early 1980's. It was the first time I played with my band, my music, in a different city then where I lived. I was scared to death as I had no idea if anyone would show up or knew my name or music. Driving into the parking lot of the club before show time I saw a lot full of cars, freaked me out. The club as full and the people were screaming and yelling for us. That was mind blowing and life changing. It was that night at a club called the Purple Turtle in Phoenix, AZ that changed my life forever. I knew then at that moment that this was my calling in life and that crowd gave me the confidence to to go down this path.
What would you define as the most life-changing event so far in your musical career?
Being recommended to the Stan Getz Quintet when I was 18 years old. Auditioning with his band in the piano players appt. in NYC, then getting the gig. I went from being a teenager living in the house I grew up in to moving the NYC and joining the jazz legend Stan Getz' band and traveling all over the world. That was insane and launched my career.
My first Grammy nomination was also a life changing event, wow!
What are you most proud of at this point in your life and career?
Life and career are two different things completely. Career wise I am very proud of my body of work, all my recordings, as they show a ton of growth and evolution. They show a lot of diversity and credibility as a song writer, bass player, drummer, arranger, and producer.
As far as life goes just evolving as a human being on this planet we live on. Always trying to grow and evolve. Even started an Executive MBA program at 60 years old. Holy crap Batman!
What would be the most important piece of advice you'd impart to a young musician just starting out in the jazz/smooth jazz arena?
My advice would be don't do it! Just kidding, just kidding! Be inspired by others, but NEVER copy others. There is room for all of us if we have our own sound and musical identity, but we don't need 20 more artists who sound like the last 20 artists. That is one of the challenges with instrumental music. Very hard to have an identity and your own sound. I have been recording music for over 30 years and have recorded 26 records as a leader I think? If you listen to all my recordings they all sound different for the most part. In fact many of them you have no idea who the artist is. That has been blessing and a curse in my career as it is tough to have an identity when your sound keeps changing. With that said, don't replicate, innovate, just be yourself.
If you were asked (and we are asking now!) for your advice as to what the Smooth jazz format could do moving forward to insure it's relevance and growth, what would your suggestion(s) be?
The format has to raise the bar on artistry, production value, song writing, sound quality, playing ability, on and on. Good enough is never good enough. A polite groove that is easy to listen to does not mean that the MUSIC or the actual SONG is good. Does that song have a memorable melody that you can sing along with? Does the song have a great hook? Does the song or the artists playing tell a story? Does the song or the artist really say something with depth other than a polite groove or loop that is easy to listen to in the background? There is a reason why the stars of the format became stars of the format many years ago. They had a voice, a style, a sound, an identity. The formats music needs to be real enough and strong enough to not be called background music that you only listen to at work where you are not paying attention to the music. Teeth, depth, truth, passion, real, on and on…