Smooth Artist Interviews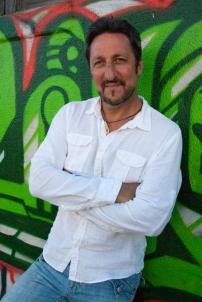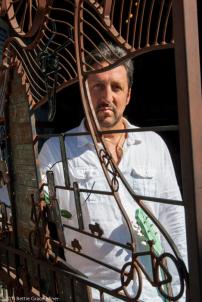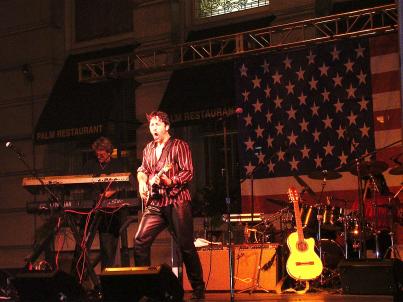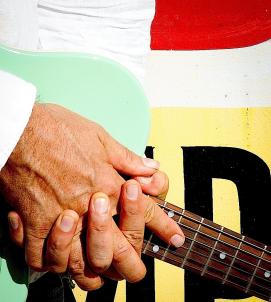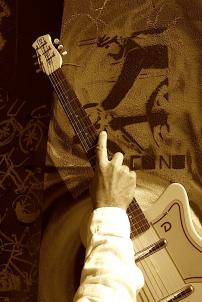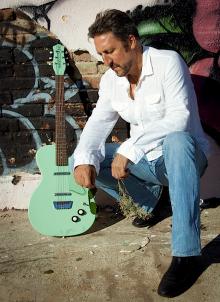 How did this new album and overall concept for it come about, and what are your ultimate goals with it?
I toured Argentina a few years ago, where I heard a lot of Tango, and other styles of that area, and fell in love with the whole 'urban Latin' vibe of Buenos Aires and Cordoba. Not just the music, but the people, politics, poetry, art and cuisine is so intense there, the coffee is even stronger there than in Italy!
Coincidently, the keybord player in my band in Holland, Tico Pierhagen, is Colombian and one of the best tango musicians in Europe. I sent him some scores and we took it from there, working in Holland and L.A. and via skype.
I have no doubt that this is the deepest and most satisfying disc I have produced to-date.
What do you find to be the most challenging aspect of recording a new album?
This album was recorded in 7 different countries, overdubs and scoring here and there: Francesco Buzzurro in Sicily, Vasilis Rakopoulos in Greece, Tico in Amsterdam, Sietse in Friesland...more overdubs in Norway, England, Australia, even Tahiti...I had to pull all of these elements together back here in L.A. On the one hand every track had a visual signature - a wonderful place or person attached to it - which is at the heart of the concept of the project, the sheer personality of each song. On the other hand, I became acutely aware of the importance of savvy file management.
Of your touring and gigs so far in your career, do any stand out as being particularly memorable or defining moments?
Well, the 10 years I spent touring and recording with Richard Elliot shaped a lot of my musical sensibilities. He is a force of nature, and I learned a lot from my time there and recorded several #1 cds on Bluenote with him. Also in that period, I worked with Paul Brown, Mark Antoine, Rick Braun, Peter White, Mindi Abair, Jeff Kashiwa, Chuck Loeb, Brian Bromberg, Steve Reid, Dan Siegel, Warren Hill, Greg Adams, Michael Paulo, Greg Karukas, Jeff Lorber (who co-produced my Earth, Wind and Fire cover-hit, 'Sing a Song'), Patrice Rushen, Vinnie Colaiuta, Freddie Ravel, Kirk Whalum, Gerald Albright and others. I actually feel like working with such strong artists was like my second masters degree in music!
Who are some of your current favorite artists, Smooth Jazz or otherwise?
There is so much great music going on these days - there has never been a better time to be a musical explorer and enthusiast! I love groups like Gotan Project, Supervielle, Bajo Tango, Flying Lotus, Alejandro Sanz, Jose Merce, they are all producing incredible, fresh music. ...I know, not exactly household names in America, but I assure you, elsewhere they are quite well known. I also like a lot of the new bands that my students hip me to: Lord Huron, Hiatus Kaiyote, Pharell Williams and Skrillex. I love a new group out of USC called 'Moonchild'. and some neo-gospel such as the Soul Seekers and Kim Burrell.
Outside of your musical career, what else in your life gets you excited and fulfilled?
I love building things. I think one of the most creative things I have done was to chair the guitar department at USC for 15 years. I hired the best faculty on Earth, developed the 'architecture' of the program and introduced the first doctoral degree in contemporary guitar in the World, which has served many graduates well. But, I also literally love building - I built a cabin in the woods on an Island near Canada, and a studio in L.A. I just love the smell of wood and the whole process of designing and building something. And then, there are the music programs that I have in London and Greece, that bring the incredibly valuable experience of travel and collaboration with new cultures to young people. And I like the idea of a new band and direction, which is where I am going now.
What's your absolute favorite part of the World, and why?
I don't have one, but can I mention three?
#1 of course is Los Angeles, which is an amazing place - so diverse, so positive, un-apologetic and intense. Truly one of the great cosmopolitan centers of the World...
#2 My 5 acres and kayak shack on an island near Victoria, Canada. No need to talk much about that, but this incredible, secluded getaway provides me with something magical I have discovered later in life, the joy and power of solitude.
#3 The island of Paros, Greece, where my 'music experience' seminars take place each Summer. Thousands of years of history, fascinating people, good friends, great students, fun concerts, relaxed Mediterranean culture, spear fishing, fresh local food and local wines, great weather and the sea, the SEA! Link: https://www.facebook.com/ageanculturalinitiative