Smooth Artist Interviews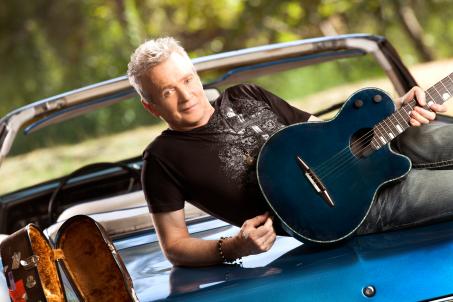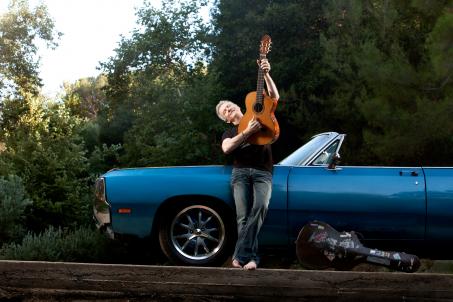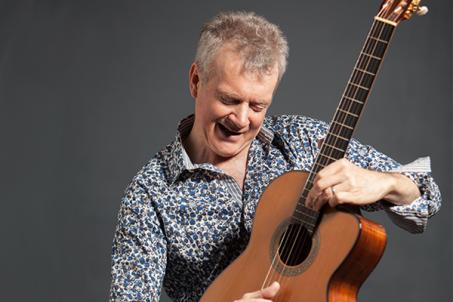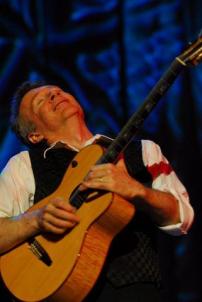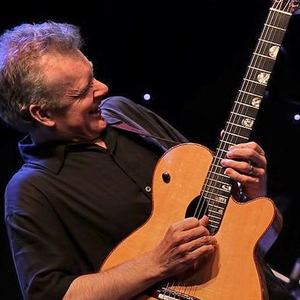 I've been a huge fan of your music ever since I first heard "Reveillez-Vous", your first solo album, back in 1990. The new project, "Confidential" sounds really fresh and contemporary, and obviously, at #1 on the Smooth Jazz Chart, is further proof that your music is still exciting today's Smooth Jazz listeners. How do you keep so creatively vibrant as a composer and musician over the long haul?
I always want to keep things fresh and interesting, so I'm really hard on myself and only work with music that inspires me, whether it is my own music or other people's work. For every song that makes it onto the CD, there are at least 10 that don't make it through quality control. I found it difficult to do everything myself so a lot of people helped me write and arrange the songs on my latest CD. That's my answer: keep it fresh by spreading the creative net wide and working with talented people. There's always someone new to collaborate with, and on the new CD I have help from Brian Culbertson, Mindi Abair, Paul Brown, Chris Botti, and Christopher Cross, who performs a great song written by Brenda Russell. You can't get much better than that.
You have said that the music of the Beatles excited you as a child. Is there one song or performance that stands out in your memory as being the most influential?
Who wasn't excited by the Beatles back then?!? I saw their performance at Shea stadium on our small black and white TV back in England when I was maybe 9 or 10. It was the most exciting thing I had ever seen and started me thinking that if I got to be really good on the guitar, then people would scream at me one day. Mostly it was young women who were doing the screaming, and that really made an impression on me, even at that young age. Their music grew up as I did, and I must say that "Abbey Road" is still one of my favorite albums of all time.
In today's music scene, what genres and artists, outside of Smooth Jazz, are inspiring you?
Occasionally I listen to Top 40 music, and a few songs do catch my interest. Not too many however. Here are my faves from the last few years:
"All Star" by Smash Mouth "No More (Baby I'm a Do Right)" by 3LW "Hella Good" by No Doubt "It's a Beautiful Day" by U2 "Hey Ya" and "The Way You Move" from Outkast
Nothing has caught my ear yet this year, but quite honestly, I listen mostly to old OLD music, meaning music from the 30s and 40s. I still think that "Begin the Beguine" by Cole Porter is one of the best songs ever written, and that was written in 1935.
"The Apprentice" or "American Idol"?
I have only ever watched a few minutes of both of these shows, but I read about them everywhere, so I usually know what's going on, even if I don't want to! Generally I'm in favor of reality shows, but there is something a little unreal about both these shows. After working in the friendly environment of Smooth Jazz, the competitiveness of "American Idol" bothers me. Music is not a competition! "American Idol," you're fired! Honestly, in the evening I usually work on music and answer my emails.
If you were required to change places with another person (of your choice) who is alive today, who would that be?
Keith Richards. Is he still alive?
You play keyboards and accordion as well as the guitar. How did your interest in the accordion come about?
Job security. Al Stewart said to me one day, "I want to hear accordion on this song." This was around 1976 and I had been playing in his band for about a year. I said, "I can play the accordion!" Then I went home, borrowed an accordion and learned how to play. Life's like that, isn't it? I see the accordion as a very romantic instrument. People laugh at me when I mention it: "Ha ha- Lawrence Welk!". I don't know what they're talking about. I've never heard Laurence Welk. The accordion is not a joke to me and people who think it is are just showing their ignorance. It's a beautiful sound and I have given it a spotlight on my new CD on a track Called "Swept Away."
Christopher Cross' version of Brenda Russell's "She's In Love" is definitely a highlight of the new album. How did he end up as the vocalist on this track?
Paul Brown, the producer of this song, worked with Christopher in the past and suggested calling him. I was thrilled when he agreed to do it. He has a great voice that is very unique. I was lucky to have Christopher sing on this song, and I think his performance gives the CD a lot of class.
Outside of your music, what other pursuits in your life create genuine fulfillment and joy?
Fixing things around the house; playing with my 3 year old daughter; walks in the countryside; simple things; crossword puzzles; anything except watching TV. Writing letters, postcards, emails and my autobiography. (It's true, I have begun writing it.)
In what direction would you like to see Smooth Jazz, as a format, evolve in the future to stay vibrant and congruent?
As long as there are people on the broadcasting side that love the music, then I think that the future looks good. After all, Smoot Jazz is a radio format and its health depends entirely on the people who program the playlists. The danger is that like anything else, once it becomes big business, then the business people start making the decisions, and the love of music becomes incidental. However, the Internet has given people a chance to discover the music for themselves. The music is there; it just has to be heard. I say bravo to Smoothjazz.com. You play music simply because you like it!
When you reach that point when you're looking back on your life and career, what one accomplishment will you be most proud of?
I'm already looking back on my life (I'll be 50 this year!). I'm most proud of... making music that makes people happy. I get email messages every day from someone who is touched by my music and that warms my heart!
What do you miss most about your "formative" years living near London?
The thrill from the new music that I was hearing at that time - Yes, Genesis, ELP, Led Zeppelin, Joni Mitchell, Elton John, James Taylor, CSN. It's not the same nowadays and I don't know if it's me or the music. Read my answer to question 3 above, and you'll see only a small list of contemporary music that has excited me recently. But my love for music of the past has grown. I would never have listened to Frank Sinatra 20 years ago!
What one principal or belief has been the most empowering to you over the years when you've run up against challenges and roadblocks?
That everyone has fear that must be acknowledged, faced and overcome. When I went for my first audition in London in 1974, I was terrified. I felt like a country bumpkin, who just arrived on the train. (I did live in the country and did arrive on the train!) However, I moved forward and got the job, which eventually brought me to where I am now.