Smooth Artist Interviews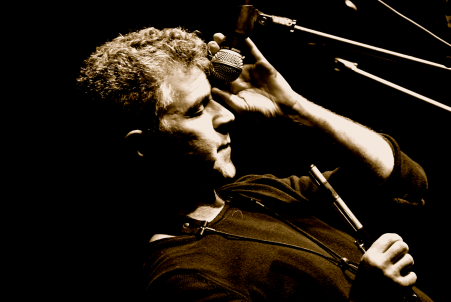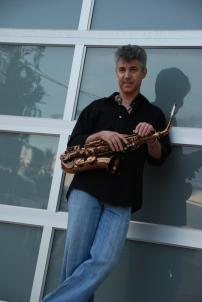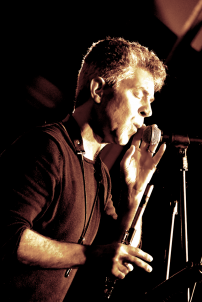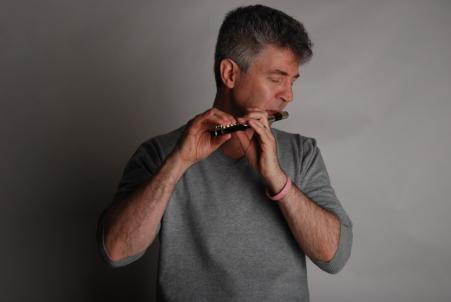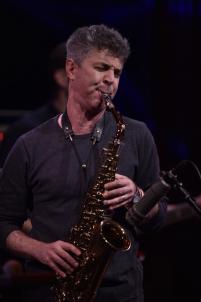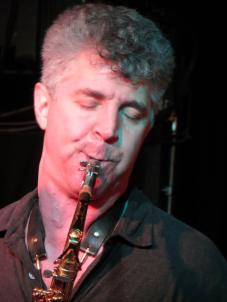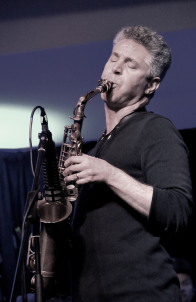 How did this new album and overall concept for it come about, and what are your ultimate goals with it?
The concept for simultaneously releasing "Red" and "Blue" came about as I thought a lot about what was something that I could do that was unique to me, and that would present a sincere and, I hope, engaging musical vision.
To my knowledge, recording and putting out 2 CDs on different instruments at the same time hadn't been done, at least for a long time. I'm a flutist as much as a saxophonist and, after all these years and 17 CDs, I wanted to try to tell another side of my musical story in a more full way on that instrument. It was important to me.
Obviously, I hope people will really enjoy both CDs and be enthusiastic about the different music on each. If the saxophone tunes on "Red" can bring people into the flute music on "Blue", and maybe visa versa, that will be a cool accomplishment. I feel the two recordings really compliment one another. I hope that, together, "Red" and "Blue" will make a good, new contribution to the contemporary jazz scene.
What artists do you feel akin to or in the same tribe with?
I feel inspired by artists and musicians whose efforts are earnest and authentic. I'm thankful for artists whose efforts edify and remind me of what I also want to aspire towards. I also feel inspired by people that I meet everyday whose efforts and work motivate me to work hard and do my part in "this whole thing" the very best I can. I feel some kinship with those kind of folks.
What elements do you look for in a song that makes it especially satisfying for you to perform?
Jazz is a social and interactive art like no other. In a live performance you are sharing a work in progress, going on in real time, with the audience. Jazz is in the moment and has a huge amount of possibility taking place between the musicians, and between the musicians and the audience. At it's best, it can be a very intimate and very meaningful communication between people.
A great piece of music can help be the springboard for a powerful shared experience between the musicians playing together and for the audience listening to them. When you are playing a tune that really allows you, the other musicians and audience to feel an energy together, where the molecules in the room are knocking about or are in a special place of peace, it's an amazing and uplifting experience. That's kind of the gold standard for me.
As a musician, it's a huge gift if you are graced by having music come through you that you can immerse yourself fully in and present with all your heart each time. If you are supremely lucky, people are going to want to hear that song again and again.
At what point in your life did you make the decision to become a professional musician and actually record your own albums?
I come from a musical family. My older brothers Andy and Bobby and older sister Paula are all wonderful musicians. My brother Bobby is a great saxophonist and flutist and I always loved going to watch him play and check out everything about the scene he was part of as a jazz musician in Colorado in the 70s and early eighties. Denver and Boulder both had a very creative and vibrant arts scene. There was a lot of live music going on at the time.
To me, as I watched my brother play, it was all very magical. I got excited about playing music watching him. Also, Denver's public schools had a really good music and arts program. That was so important. There were a lot of talented kids doing great things. The flute was an instrument I had always thought looked beautiful and I loved it's sound. Why not try to play it? I remember going to a young woman's home who had a shiny Artley nickel silver student flute for sale. My dad bought it for me. I was a lucky kid. I started right up. I just knew how to play it from the day I got it. It made sense to me.
I figured out a chromatic scale on 2 octaves of the instrument in a few hours. I was having fun playing with people a few days later. It didn't occur to me there was anything particularly remarkable about it. It was just great fun from the first day. I loved to play. It just found me. There has never been another event quite like that in my life. From those early moments on I knew that making music was an important part of me and what I wanted to do.
What are you most proud of at this point in your life and career?
I'm most proud of my wife, the best person that I know. We've shared a lot of love and seen a lot together. That's the greatest gift everyday. I'm proud that the kids are doing really well and are good versions of themselves. I'm proud of them. I'm proud of the few times in my life that I needed to be brave and maybe actually was. Those lead to good things. It's good to take some pride in things. You need it for sure. I'm mostly thankful though. I've been very lucky and really blessed.
If you were asked (and we are asking now!) for your advice as to what the Smooth jazz format could do moving forward to insure it relevance and growth, what would your suggestion(s) be?
I think that to broaden interest in commercial jazz and pop instrumental music it will be important that older, sometimes narrow conventions of thinking in some past smooth jazz programming, become more open, flexible and even "daring" looking forward.
I think if the smooth jazz format will trust that it's audience will react really well to a wider, sometimes edgier, array of commercial jazz it will enable a revitalized, more diverse platform to make positive gains in audience numbers and enthusiasm. By doing so, forward thinking smooth jazz programmers can widen the format's appeal, it's demographics and broaden it's listener base, young and old.
I think that the format would do well to not only engage it's listeners with dynamic hooks and grooves but to also sometimes challenge the audience beyond more familiar parameters. To me, we shouldn't shy away from the more individual approaches and improvisational elements that jazz music of all kinds needs. I think that including tracks in the mix that sometimes push the envelope will allow and encourage a more inspired and individual output by the format's new and old artists alike and increase interest on the part of the listening audience. This could have a positive impact creatively and culturally not only for smooth or commercial jazz, but maybe even more broadly, for all jazz and jazz influenced music. I think smooth jazz is in a position to do this as positively as any jazz format.