Smooth Artist Interviews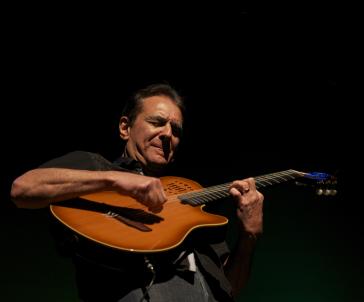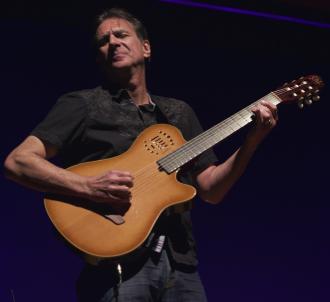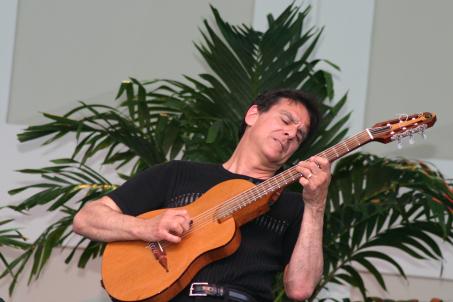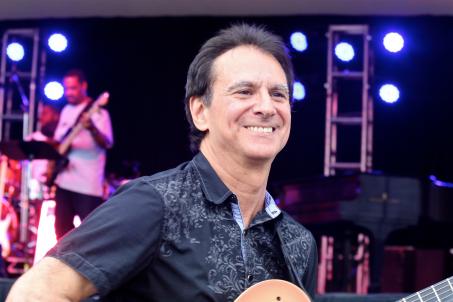 What do you find to be the most challenging aspect of recording a new album?
The composing of the new music itself is where the real challenge lies for me. I hold the bar very high for myself when it comes to the writing. And the kind of long form, storytelling music I composed for "Dreaming of Trains", "The Grace of Summer Light" and my 2014 release "Ruby Lane" demands a very high standard. In addition, the music has to touch me deeply, even in it's earliest form, for me to believe that it's true and honest and good enough to be recorded. It took me approximately three (3) months of 50 hour weeks to compose the music for "Unbreakable Heart".
Of your touring and gigs so far in your career, do any stand out as being particularly memorable or defining moments?
I am lucky and honored to be able to say that there have been many memorable shows and a number of career defining moments. An outdoor show in Philadelphia at Penn's Landing comes to mind when I took my guitar out into the crowd of 6,000 and felt a love I had never felt before from an audience. Many of the folks had gotten there in the middle of the afternoon for our sound check and they simply made me feel so warm and incredibly humble.
Another show I keep coming back to for inspiration was in the summer of 2009 at the Rams Head Concert club in Annapolis, MD. I had Eric Marienthal with me as my special guest and it was just one of those shows where everything went perfectly and we were both so on. And my band that night of Jay Rowe on keyboards, Tom Kennedy on bass and Trevor Somerville on drums nailed it all. I had people write to me who were there that night and they tell me that is was the best show they had EVER been to.
Usually when I get a wonderful compliment like that I respond by saying "thank you" yet think of the ways my show could still be improved. But that time, I had to agree!
Who would you say has been the single biggest influence in your life in getting you to where you are now in your career?
That's an easy one - my wife, Kristin. We have known each other since we were 13 years old and music has always been a tremendous bond for us. When we were in junior high school, we would talk on the phone for hours while the latest Beatles record played on each of our transistor radios. And she is my music's deepest inspiration, my 100% solid support and the mother of my two wonderful, beautiful children. Kristin hears all of my music in its earliest stages and tells me when I am being too tough or critical of myself. Somehow, she gets more and more excited about my new music the closer a new CD comes to completion and she gives me the kind of unshakeable support an artist needs in order to "go to the wall" for their music.
What would your top "desert island" classic albums be, regardless of genre... the albums you turn to time after time for your own personal enjoyment and inspiration?
Wayne Shorter's "Native Dancer" featuring Milton Nachimento
Pat Metheny's "Letter From Home"
Laura Nyro's "Eli and The 13th Confession"
Stevie Wonder's "Talking Book"
Brain Wilson's "Pet Sounds"
What would be the most important piece of advice you'd impart to a young musician just starting out in the jazz/smooth jazz arena?
Find your own voice. If you start trying to guess what other people will like or what the powers that be will choose to play on the radio, you will be doing nothing more than guessing and wasting time adjusting your style to a guess. Work night and day on finding and developing your own honest and true style. Pursue what moves you the most deeply in music and work your ass off at it. That's my best advice.
If you were magically allowed to spend an hour with whomever you chose in history... alive or dead... and really be able to get inside their head, who would that be?
Pat Metheny. I have so many things I would like to discuss with him regarding composing and improvising. His ability to stay so true to himself, his music and his audience are truly something to behold and I would like to talk with him about that as well. Plus everyone I know who knows him or has met him says that he is a completely down to earth person, a man who likes people. Pat has been an inspiration for me since I was 20 years old and he helped me to discover the beauty of all things jazz and I would just like to thank him in person one day.