Smooth Artist Interviews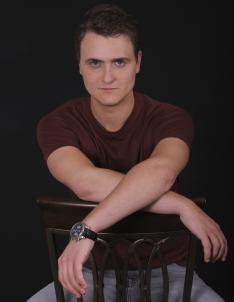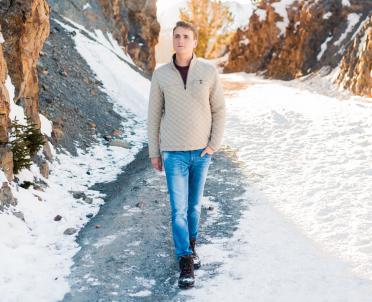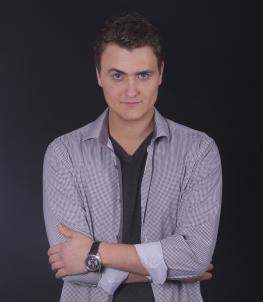 At what point in your life did you make the decision to become a professional musician and actually record your own albums? 
My decision to become a professional musician evolved over a fairly long period of time. It started with a love of music, fostered at an early age by my parents who encouraged me to perform at every opportunity and with support from outstanding music teachers. Then, after receiving my first Mac which naturally included GarageBand, I started playing around with karaoke tracks found on an old CD, a headset, and a microphone which was all I needed to try my hand at recording. Having the ability to combine instrumental tracks with my voice fascinated me!
I was so proud of my efforts that I shared them with my vocal coach. She was so impressed with what she heard that she invited me to join her at the studio where she was recording her own album to experience working with a professional sound engineer and live jazz trio. Quite simply, the experience was so magical that I hired the same trio to lay down my first jazz album, "Standards" and pursue music as my career.
How would you describe what inspires you to do what you do?
I'm continually inspired by the ability of artists who captivate their audience through the use of melody, lyrics and of course performance. Certain songs transport me to a different world that I can get lost in every time I hear them. Music is there for every one of us whenever, and however we need it. It's there to get you through a break-up, it's the soul of the party, and if you're lucky the spark that causes you reminisce about the best moments of your life! The fact that I create music that imparts these feelings on others is what encourages me to bring my best to every lyric, recording and performance. I believe music is the closest thing we have to magic in this world, and I hope to mesmerize my fans for the rest of my life.
Who would you say has been the single biggest influence in your life in getting you to where you are now in your career? 
As I reflect on this question, it's simply impossible for me to identify a single person who has dramatically influenced me over all the others who have helped develop my career. The music industry is so competitive and filled with amazing talent that it seems to me that achieving any degree of success requires one to embrace help, in all forms, wherever and whenever it's offered.
I credit my parents for introducing me to and helping me appreciate an incredibly wide range of music genre and providing the encouragement I needed to perform and pursue a dream. Oh, and there was that incredibly expensive college tuition as well.
Along the way there were teachers, music instructors and vocal coaches that not only taught me the theory of the music but helped me understand how important emotion and interpretation are to the performance of the music.
And finally, I can't say enough about the collaboration I've forged with Grammy nominated producer, artist and all-round great guy Nate Harasim. Nate's talent, industry knowledge and friendship have been "instrumental" to the production of "Moments".
What aspect of the creative process, from concept to market, do you personally find to be the most rewarding? 
I love the process of seeking and finding the perfect lyric or riff that gets stuck in my head; it's simply the most amazing feeling, especially if I can play it over and over never falling out of love with it! What really takes the experience to the next level is when you play it for fans, friends and family watching for their reactions. With "Moments" I've received more enthusiastic and positive feedback than any of my previous work. That's when I realized "Moments" was something very special!
I can't wait to get the entire album into the hands of the people who supported me from the beginning of this awesome journey and prove that all this hard work was worth the wait.
How did this new album and overall concept for it come about, and what are your ultimate goals with it?
My first EP failed to live up to my expectations leaving me disappointed and second guessing my career. Then, in the fall of 2016, a friend made a serendipitous introduction to Grammy nominated producer Nate Harasim. Nate lifted my spirits by describing my performances as "possessing a diverse vocal talent with an infectious quality." Realizing that I could benefit from his vast experience, I signed with Harasim Sound Design without hesitation.
We began production on a series of tracks targeted to EDM. However, as the project progressed, Nate detected a saturation of EDM in the industry, so we agreed that a shift to Pop/Smooth Jazz was a better direction.
So, we set some songs aside, re-recorded others, and created entirely new material! For the new charts, I drew inspiration from the stress I experienced following my EP release, pouring my heart into the music and ultimately producing the track "Moments". I was so pleased with "Moments", believing it to be my best work to-date, that the tracks "It's Been Awhile" and "I Need You" came easily, flowing from my soul.
I hope that "Moments" will entertain SmoothJazz.com listeners, expand my fan base and open opportunities for live performance. Finally, I'd encourage those that are struggling with their career to learn from my experiences of perseverance and experimentation.
What do you find to be the most challenging aspect of recording a new album?
I love creating melodies, whether it be over full instrumentation, or simple chord progressions. My biggest challenge occurs when a melody I've created sticks in my head and blocks out other possibilities. During the production of "Moments", I suddenly realized that different melodies could work equally well within the same song. Had I not stepped out of my comfort zone and experimented with different ideas, several of the melodies would be completely different and frankly inferior. "Moments" has taught me that continued experimentation can result in outcomes that are both surprising and vastly superior to my original ideas and I urge others to try the same.