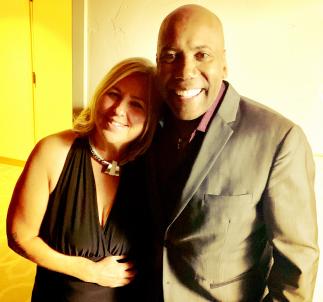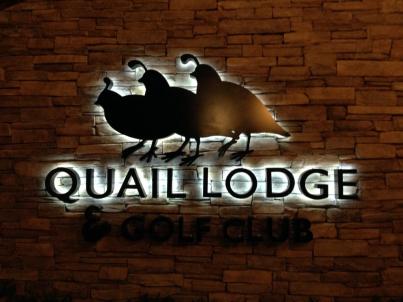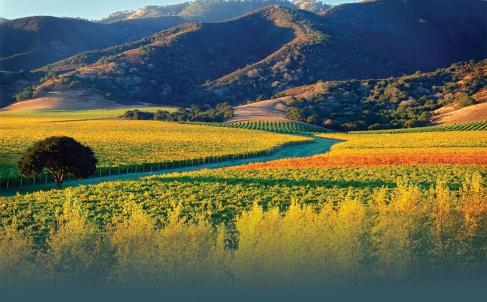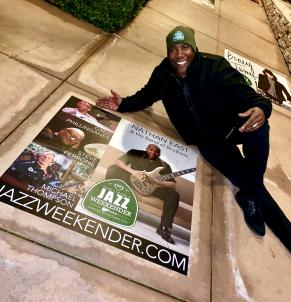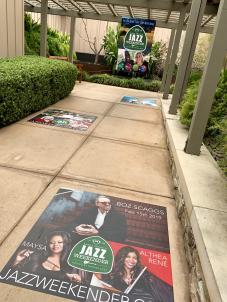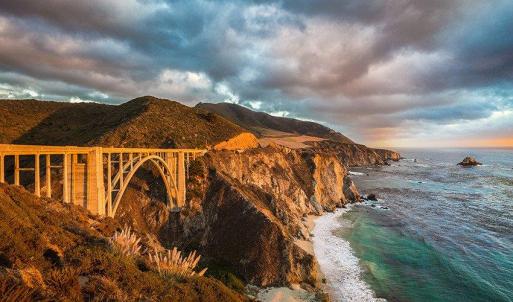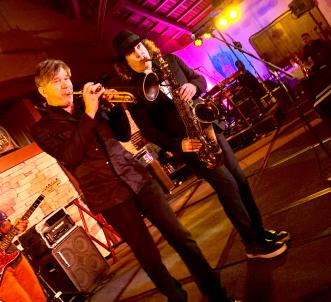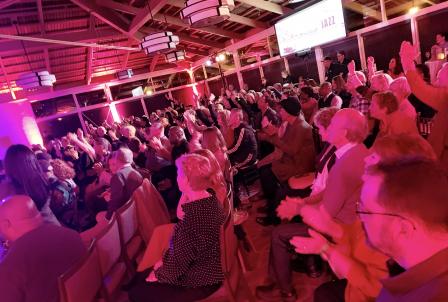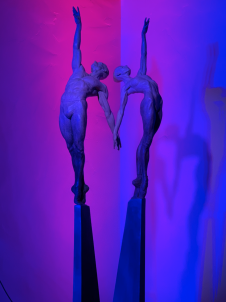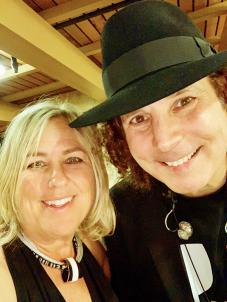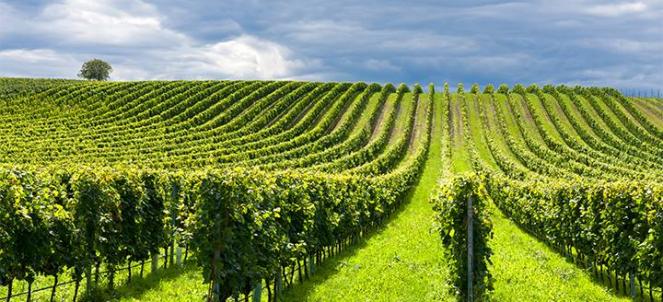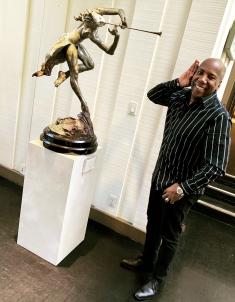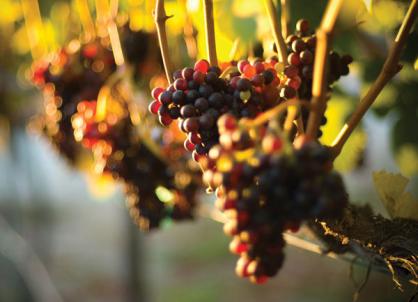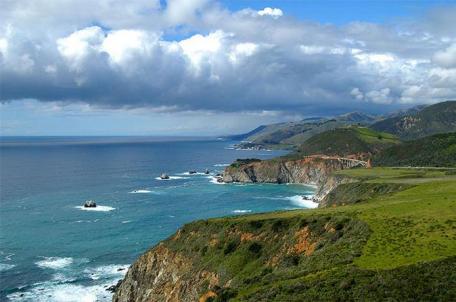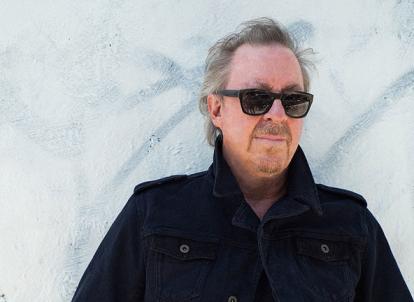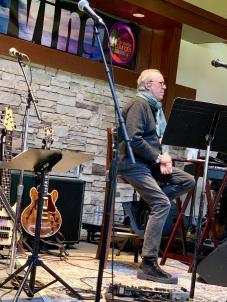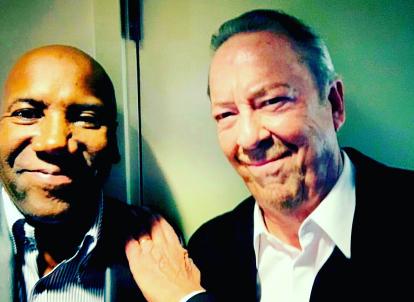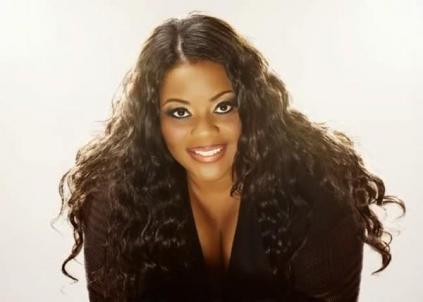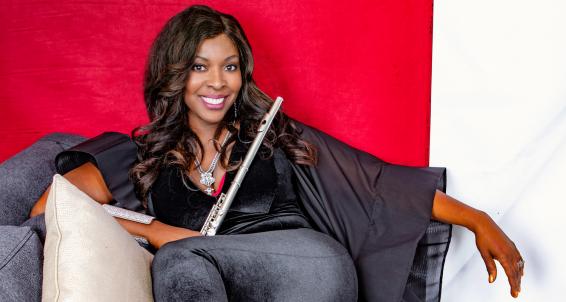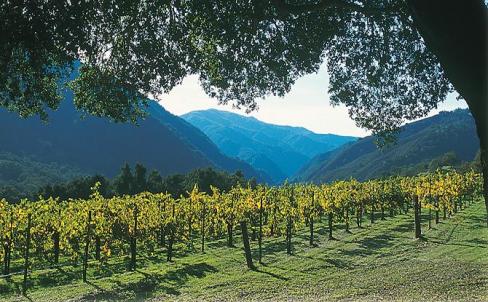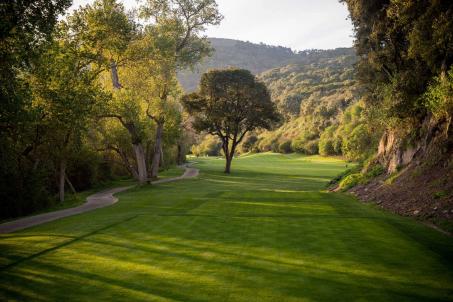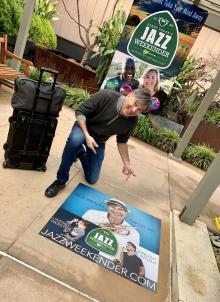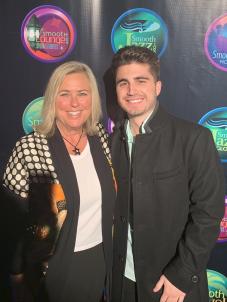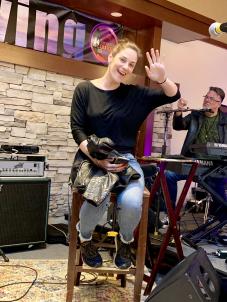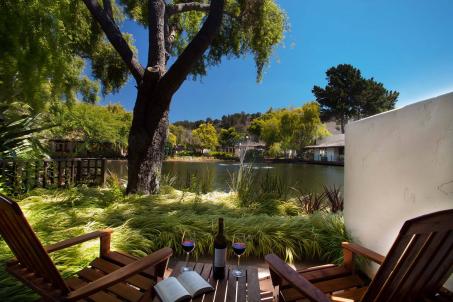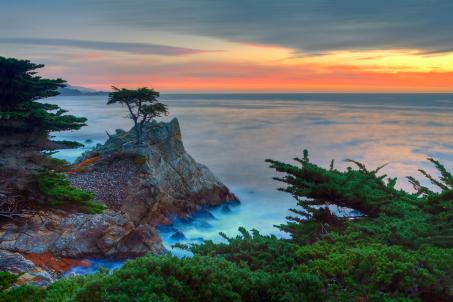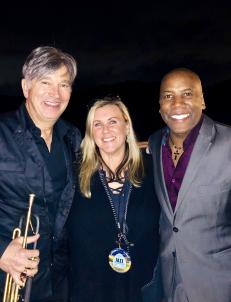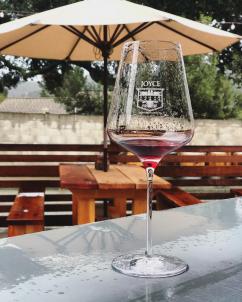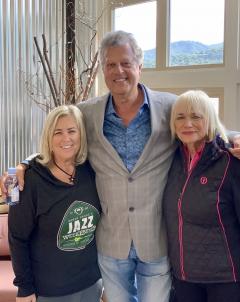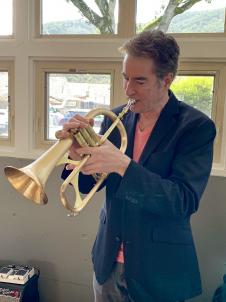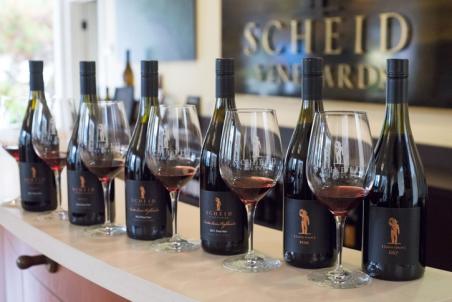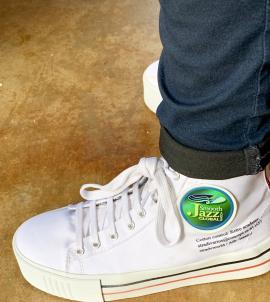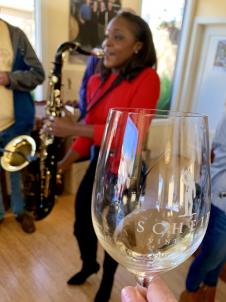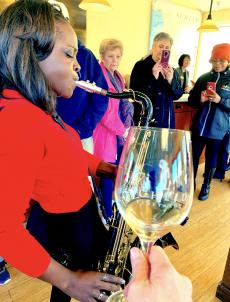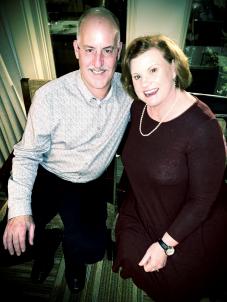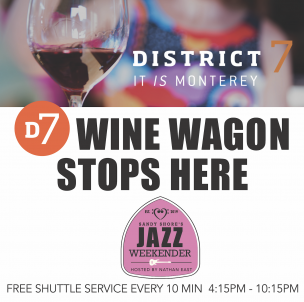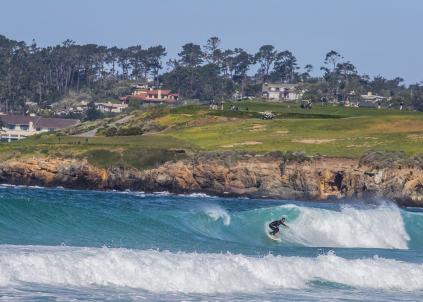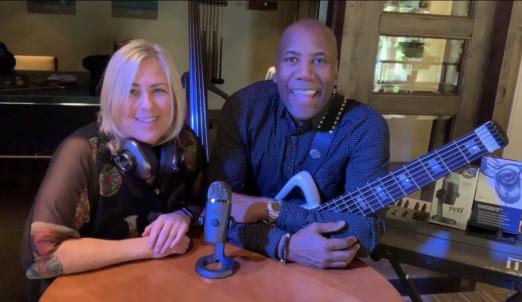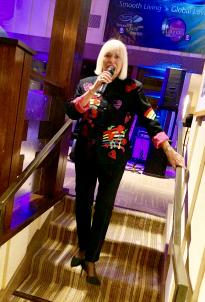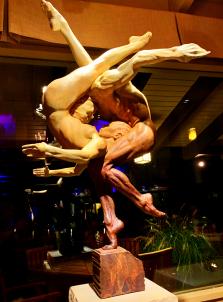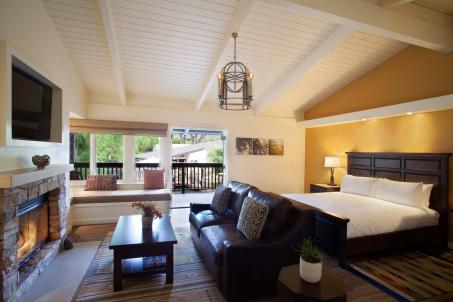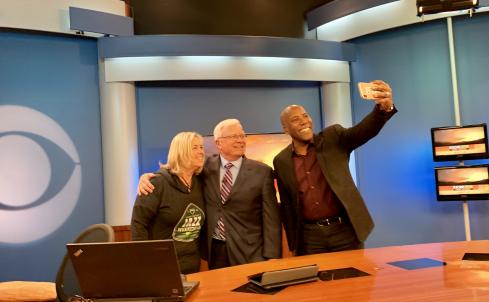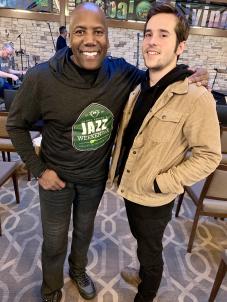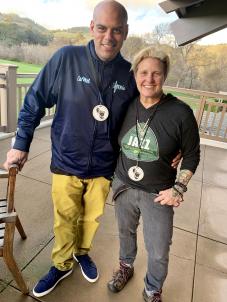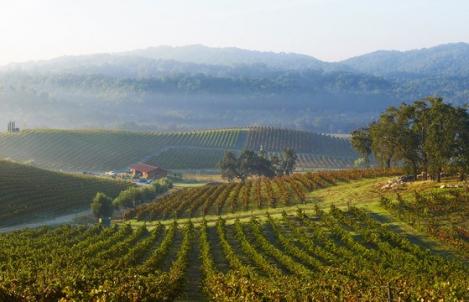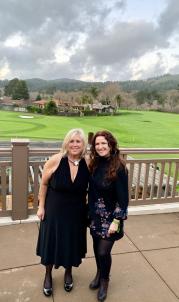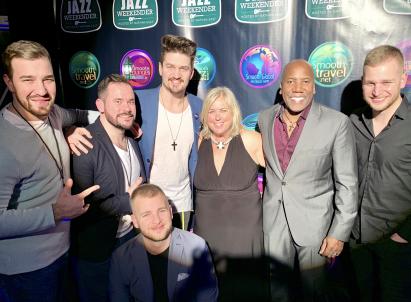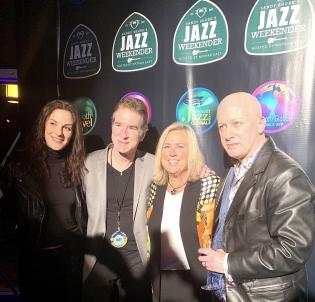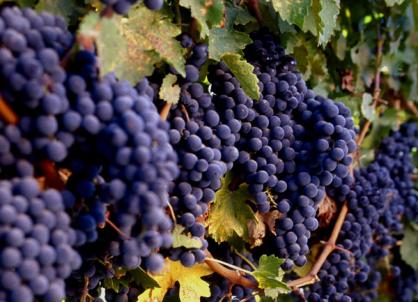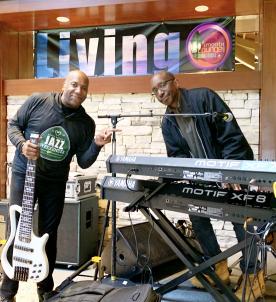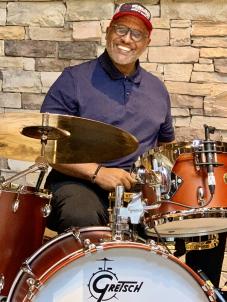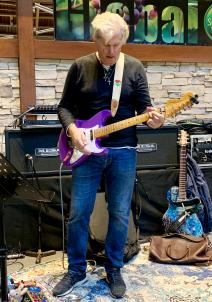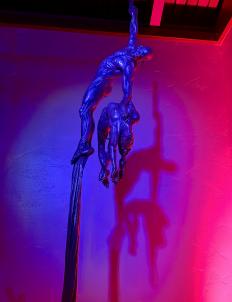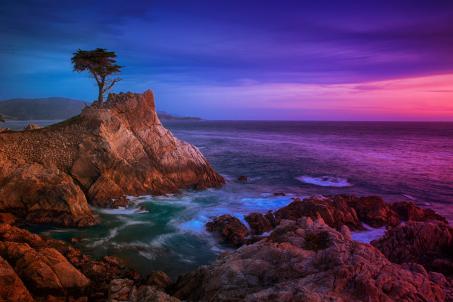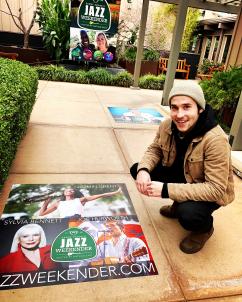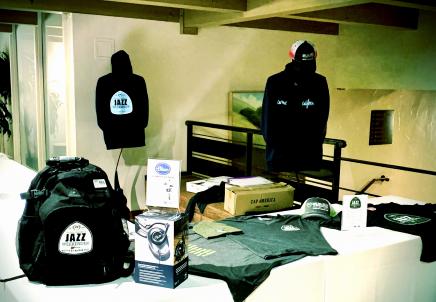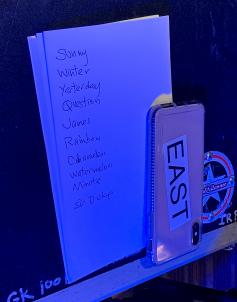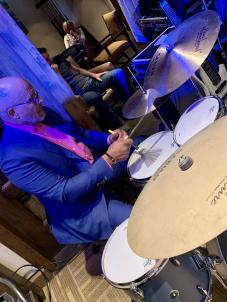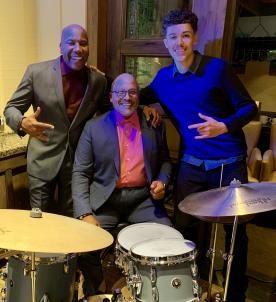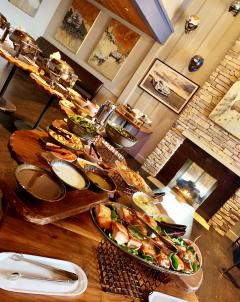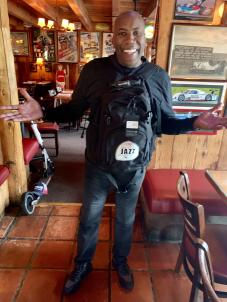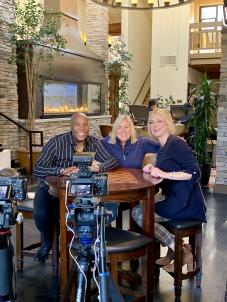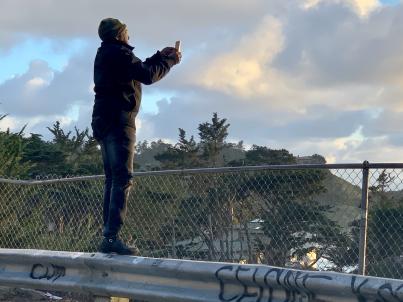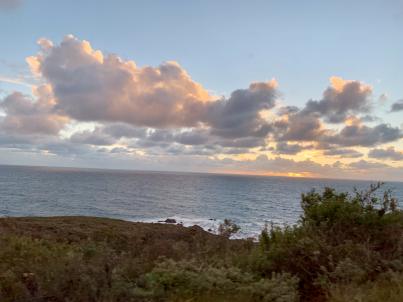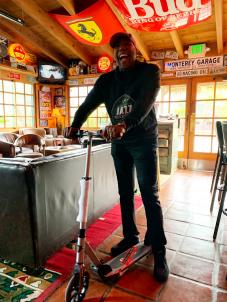 Sandy Shore's Jazz Weekender
Carmel
Just as the Monterey Bay is in the center of the iconic California coastline... SMOOTHJAZZ.COM is at the heart of the global Smooth Jazz community; the hub for this lifestyle music genre. Accessible yet cosmopolitan, sophisticated yet relaxed. We entwine the on-line, multimedia music platform with its own unique musical gathering in Carmel, California.
California radio personality and SmoothJazz.com Founder and CEO, SANDY SHORE has envisioned an annual retreat where artists and audiences come to play, relax and get inspired in Carmel Valley's wine country.
Deconstructing your typical music festival event, the Jazz Weekender proposes a new way to experience music... in an inspiring destination with a rejuvenating and comfortable venue, that feels like an open living space with the energy of a jazz club with high-vaulted, natural wood ceilings, cushioned chairs, and opened seating, along with a highly articulate audio system and artfully designed lighting elegantly showcasing world-class performers who are close enough to touch!
HERE'S WHAT PEOPLE ARE SAYING ABOUT THE INAUGURAL JAZZ WEEKENDER : 
"The Jazz Weekender Experience was truly something to behold and it was so much fun being on that adventure with you! To watch all of your ideas unfold in real time was Magic! Lots of people have visions but they remain visions... not only was yours a beautiful sight but you pulled it off and in such a graceful way, you should be extremely proud! All of the feedback I have received was 100% positive and as you know that's where I live, so for the record please count me in for any Weekender endeavors from this point forward! You are the BEST of the BEST Sandy!"  NATHAN E.
"Just wanted to thank you again for having us at the incredible and awesome Jazz Weekender. It really is a great thing and I hope it builds and builds for you. It's an awesome event!! I'm missing Carmel! It's got a great vibe out there."  
LINDSEY W.
"I wanted to let you know how much I enjoyed this inaugural event. Only was able to make it one day, but if you do it again next year, will definitely do all three days."  JUDITH K.
"First of all, I can't thank you and your team enough for such a wonderful experience as a Jazz Weekender Sponsor and the amazing musicians you brought to our wonderful part of the world! We are still talking about it! Can't wait until next year! Thank you so much!"  KIM DIBENEDETTO 
"Oh wow where do we start?  We had such a spectacular, awesome fun-filled 3 days at the Jazz Weekender!!! Please promise us you will do this again and again!!! So many people commented what a wonderful event this was and how much fun they had. Some even mentioned this is their new favorite Jazz getaway - For sure it is ours! THANK YOU! THANK YOU! THANK YOU!"  CARLOS & SUZANNE 
"Quail Lodge with BOZ SCAGGS was fabulous! Please put me on your email list so that we can see more of your artists." WEST T.
"WOW!! Thank you for a fabulous Valentine Jazz Weekender Party!! We're definitely looking forward to your next event!" JIM
"My wife attended your 3-day Jazz Weekender in Carmel, what a great event you put together! Thank you for keeping the music alive and expanding Smooth Jazz to the world. Its been a long time since you put on a show here in Monterey, as I attended almost all of you earlier concerts. Without you and your staff, Monterey would be in the dark... We need the great artists that you bring. The Weekender was freakin' awesome! Thank you, please come back soon!" PATRICK S.
"We had a great time and want to thank you for all you do for the people who love Smooth Jazz. I so look forward to attending the next show and will do my part to let as many people as possible know about your upcoming events. Thanks again Sandy for everything you have done for us, the Friday night show was great!" REGINALD B.
"What an AWESOME event!! We have to do it again. PLEASE PLEASE bring the Jazz Weekender back again. The venue is definitely intimate and very personal to see our favorite jazz performers. JOB WELL DONE!"  BERTIE S.

2 0 1 9  S C H E D U L E  O F  E V E N T S 
THURSDAY, FEBRUARY 14, 2019
6:45pm - VIP ARTIST RECEPTION 

FRIDAY, FEBRUARY 15, 2019
6:45pm - VIP ARTIST RECEPTION 
SATURDAY,  FEBRUARY 16, 2019
6:45pm - VIP ARTIST RECEPTION 
SUNDAY,  FEBRUARY 17, 2019
THE DEETS & PARTICULARS : FAQs
QUAIL LODGE & GOLF CLUB is located on the sunny side of Carmel, approximately 5 miles from Carmel-By-The-Sea, just off Carmel Valley Road and 10 miles from Monterey Regional Airport, 80 miles from Norman Y. Mineta San Jose International Airport and about 100 miles from San Francisco International Airport.
Carmel is located on the world famous Monterey Peninsula, home of SmoothJazz.com Global Radio. The Peninsula, as we call it, includes the cities of Monterey, Carmel, Pacific Grove, and Pebble Beach. 

We're famous for many things, including Cannery Row (a must-see for Steinbeck fans), the Monterey Bay Aquarium and 17-Mile Drive.

We have a never-ending supply of local gastronomic discoveries including cafes, bars, and hipster coffee houses… Whether you choose Early or Late seating for your Jazz Weekender concert experience, the hotel Concierge will provide support with ideas and reservations!
Nathan East will be the Musical Director of the Jazz Weekender and his Band of Brothers will be curating seamless sets of music with Special Guests throughout the weekend.
The Weekender rolls out with a sexy night of sax on Valentine's Day featuring smooth soul star, BONEY JAMES.
Hosted by world-renowned bassist and founding member of the jazz super group Fourplay, NATHAN EAST (one of the most recorded bass players in music, on over 2,000 recordings) will serve as musical director, curating custom sets of nightly performances featuring special musical guests BOZ SCAGGS, MAYSA, RICK BRAUN, VINCENT INGALA, LINDSEY WEBSTER, PAUL BROWN, JAZMIN GHENT & SYLVIA BENNETT with Nathan's dream team band of A-Lister recording & touring musicians!
Join us nightly for complimentary entertainment from chart topping boys from Budapest, PEET PROJECT and special guests performing in Quail's Covey for our Late Night After Party.
Friday we invite you to play a round with Smooth Jazzers (artists and guests) in a friendly 18-hole tournament on Quail's world-class golf course or work on your short game and join us for Putting with Peet on the Lodge's 9-hole putting course.
Saturday will take you deeper into the valley with our luxury Jazz & Wine Line bus tour to several area wineries where you will taste local wines grown and harvested in Monterey County while enjoying live music at each stop from Jazz Weekender recording artists.Sunday Funday features the bountiful Sunny Side Upright Jazz Brunch with Nathan East & Friends at the Covey.
 

EVENT PARTNERSHIPS : contact Sandy Shore @ Sandy@smoothjazz.com
READ OUR FULL TERMS AND CONDITIONS