Usage Guidelines :
Our Logos and Print Ads may be used by our Clients and Marketing Partners or by permission only. Simply click on WEB | PRINT | VECTOR to initiate the download of the file. For best results, please follow the following guidelines.

FILE TYPES : All Logos are designed with transparent backgrounds and can be accessed via drag and drop or downloaded by clicking on WEB | PRINT | VECTOR. Please link them using suggested URLs below each one.

WEB READY IMAGES : We encourage our Music & Event partners to share our affiliation with your audience on your site or socials. Logos dimensions are 175 x 175 px and Social Cube dimensions are 600 x 600px PNG files. If you need to resize, always size down rather than up, to avoid digitization. We ask that you link our images back using the LINKS listed below each image.
PRINT READY IMAGES : Logo dimensions are 450 x 450px, designed as CMYK 300dpi resolution PSD files. For super large applications such as Banners or Large screen projections, download our expandable VECTOR (EPS) versions.

PROPORTION : Nothing is more irritating to a brand than to see it's logo sized to a warped proportion. Please keep our width and height sizing integral under ALL circumstances.
COLORS : Logo & Social Cube color pallets are as integral to our branding, please DO NOT alter our color schemes in any way. 

CUSTOM DESIGNS : If you need a different size or color pallet for our Logos, Social Cubes, or Ads than the version we provide here, contact our Design Department .
 
SMOOTHJAZZ.COM CIRCLE LOGOS
SMOOTHJAZZ.COM CLASSIC LOGOS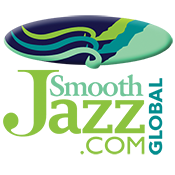 USE FOR DARK BACKGROUNDS
LINK TO :
https://smoothjazz.com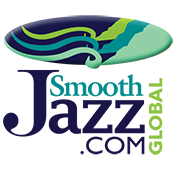 USE FOR LIGHT BACKGROUNDS
LINK TO :
https://smoothjazz.com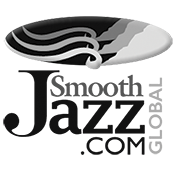 USE FOR BLACK & WHITE LAYOUTS
LINK TO :
https://smoothjazz.com
MARKETING AFFILIATE LOGOS
SMOOTHLOUNGE.COM LOGOS
SMOOTH GLOBAL APP & SMOOTH TRAVEL LOGOS
SMOOTHJAZZ.COM CHART SOCIAL CUBES
SMOOTH GLOBAL AD