Smooth Artist Interviews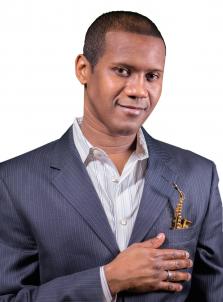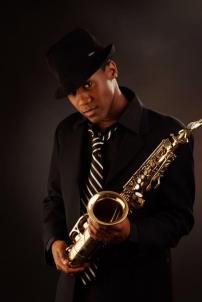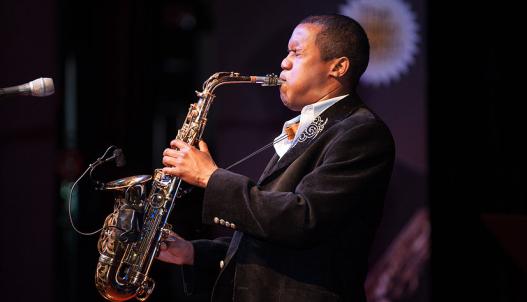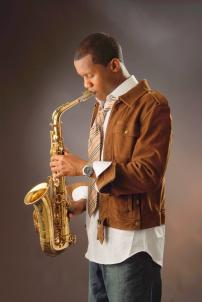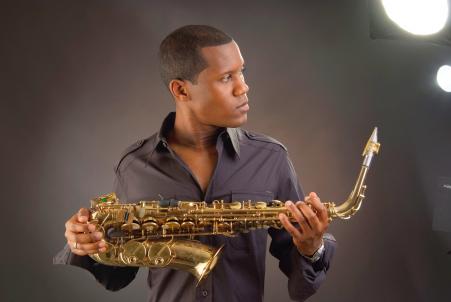 How did this new album and overall concept for it come about, and what are your ultimate goals with it?
As I was finishing dental school at Howard University, I thought back on my undergraduate and graduate studies. Since day one, my professors told me to pick a career--music or dentistry. Pick one, not both. As I traveled across the country, flying from gig to gig and studying at 30,000 feet, I recognized that my professors had a point--a point I was determined to prove wrong. Despite the inherent challenge, I wanted to make an album while finishing dental school, and I wanted to do it on my own. Record labels and management did not fund or write this record. Every penny was earned playing gigs and doing studio work. Every note was written while reading books and pulling teeth. After graduation from dental school, I continued to mix and master this album while practicing dentistry professionally on Capitol Hill. Thus, realization. The realization that I can do both, and I did. On this album you won't hear fancy licks or overproduced tracks. You will hear music from my heart, music from my sweat, music from my soul. I hope you enjoy this record as much as I enjoyed creating it!
At what point in your life did you make the decision to become a professional musician and actually record your own albums?
It was late in the year 2002 while I was in my undergraduate studies at University of Central Florida in Orlando. I was doing a my biology major along with my music minor and playing with a lot of different bands around town as a sideman. Although I was having fun doing it, I wasn't satisfied with just being in the background. I felt that I had a lot more to say and that I could say it out front loud and clear. The only way to see if anyone else agreed with me was to put myself out there with an album. With every penny I had saved up and a lot sweat and tears, in December 2003 I made that happen with my first album Saxappeal. It later got picked up by a label (thanks smoothjazz.com!) and became the album FourpointO. That led to my second record Pride and Joy and my latest, Realization.
Outside of your musical career, what else in your life gets you excited and fulfilled?
That would have to be my career as a dentist. Growing up I was always interested in medicine. I always would watch shows like MASH and ER wishing that I could be like them. It is a total dream come true to be a dentist. I love serving the community and the many people and personalities I come across. It is one of the fields of medicine that has instant gratification on both doctor and patient sides. I love treating people that have a phobia about the dentist and having them leave my office with a totally different point of view. VERY fulfilling.
What would be the most important piece of advice you'd impart to a young musician just starting out in the jazz/smooth jazz arena?
Well.....this question is kind of a grey area for me. On one hand I can say to always follow your dreams and aspirations because at the end of the day you have to be happy with your life's choices. On the other hand I must say that the music business is a very tough business. There are as many ups as there are downs and at times you can walk away very disappointed. There were many times I told myself that I am going to throw in the towel and never play again. It was only through lots of patience and believing in myself why I am still here today. So what I can tell them is to always do your best (because you never know who is listening) and keep banging on those doors till they open!!
When the times arise for you give back for the success and abundance you enjoy, what kinds of opportunities do you look for?
I love serving the community! There have been many fundraisers and functions for non profits that I have donated my talents to. The most recent one that sticks out in my mind, though, is just last year when me and my whole dental group traveled to Jamaica to do pro bono dental work for a week. I must say that the conditions were very challenging. We worked in some of the poorest communities in Jamaica. Even made a stop at Tivoli (home of drug lord Dudus Coke)! It was very rewarding for me to help people in need; so much so, that we are doing it every year now.
What do you find to be the most challenging aspect of recording a new album?
That would definitely have to be money! LOL! If you are an independent artist like me, you do not have a label giving you an advance to pay for recording expenses like studio time, producers, mixing and mastering. Nor do you have a label throwing in money for marketing to get the word out. All you have are the funds in your bank account so you really have to tread water and choose wisely on what to spend your money on. Trust me when I say that one bad decision can cost you.... Take for instance, on Pride and Joy I had to mix it twice because I chose someone to mix the album that didn't really know what a saxophone was supposed to sound like. That one cost me thousands. You live and you learn though. It is all part of the business.