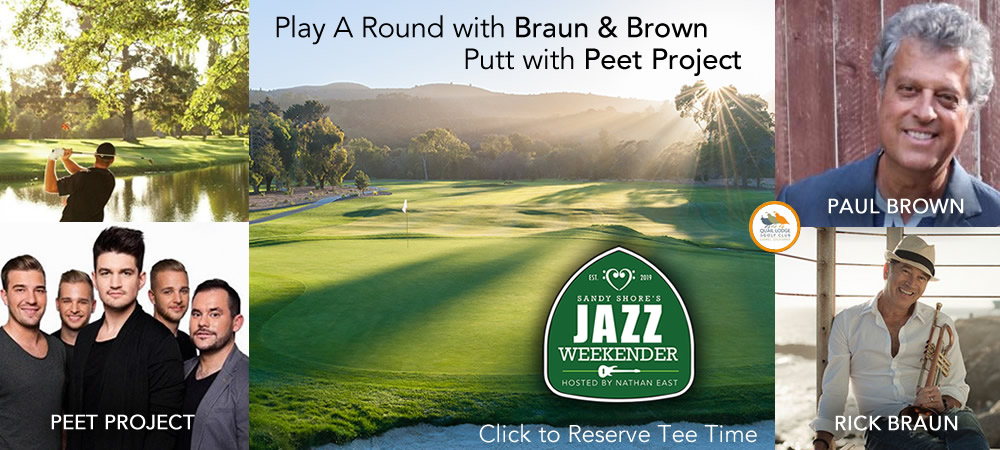 Escape to Quail Lodge, an 850-acre property, offering elegant accommodations, a recently renovated 18-hole golf course, farm-to-table dining, a variety of recreational activities, and a breathtaking location.
Play A Round with Paul Brown  |  $150 includes Green Fees, Golf Cart & Bottled Water
Friday, Feb 15, 2019
Tee Times : 10:00 AM + 10:05 AM

BUY NOW
2 Spaces Left
Putting with Peet Project  |  FREE to Weekender Guests
Friday, Feb 15, 2019  
1:00 - 3:00 PM : 9-Holes around main Lodge 
Sign Up @ Front Desk

READ THE REVIEWS
"As you walk among mature willows and oaks, you hear the gentle whisper of the Carmel River. Under the steady gaze of a family of deer, you find a renewed sense of focus. In the shimmering blue and gold of lupines and poppies growing wild in the meadows, you are inspired by a simple thought. In this most natural and serene setting, you game will blossom."
"Quail is always a great course with superb conditions. Greens are spacious with nothing too drastic regarding undulations... Fairways are about as close to perfect as you'll get. Fairways are also pretty wide making it easy to rack up the FIR stat. It also helps pace of play. Tee boxes are level, lush and divot free. Sand traps have excellent sand in them."

Contact Smooth Travel's Paula Arnold for Booking Assistance smoothtravel@smoothjazz.com or 831-596-6615.