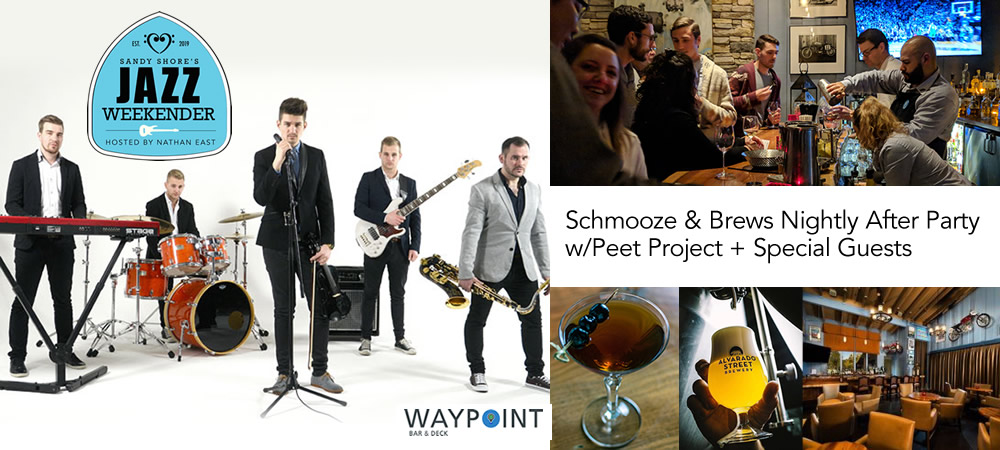 Schmooze & Brews Nightly after Party with Peet Project + Special Guests
February 14, 15 & 16, 2019 : 10:00PM 
Plan to join us nightly, immediately following the concerts, in the Waypoint Bar at Quail Lodge, for the globally popular Smooth Jazz party band, PEET PROJECT, from Budapest, Hungary! 
The Vintage motorbike themed bar will serve Jazz Weekender inspired cocktails, District 7 Wines and a special presentation of Alvarado Street Brewery craft beers! 
The 20-something Peet Project promise a groove-driven rhythm section with killer keys, saxophone, violin and vocals, plus a variety of special guest performances from Weekender Artists. Dozens of original, charting radio hits and charismatic covers will keep the Weekender nights young and energetic!
After Parties are Free to Weekender guests. We invite you to find your space in the bar, lounge or out on the deck during these fun, nightly gatherings!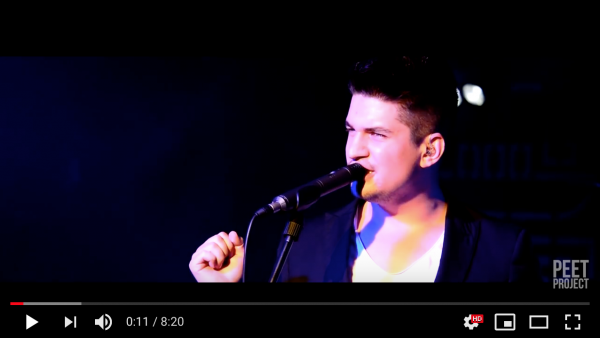 Book Your ROOM+TIX PACKAGE or TICKET BUNDLE
Contact Paula Arnold @ 831-596-6615 | Smoothtravel@Smoothjazz.com