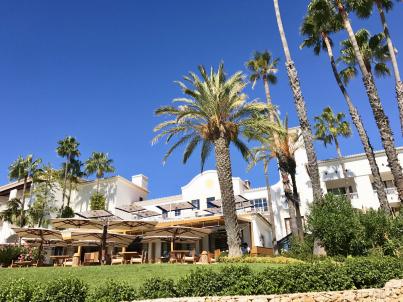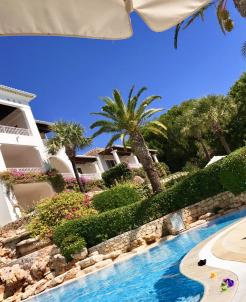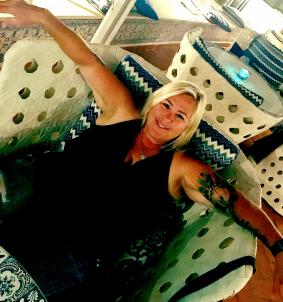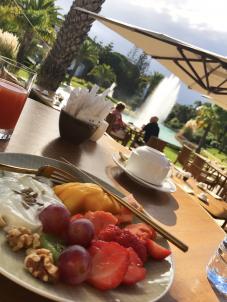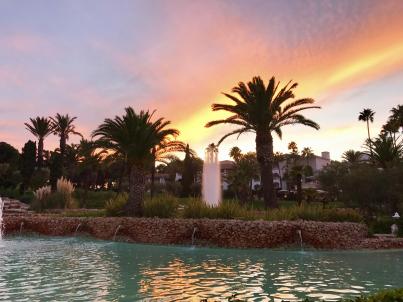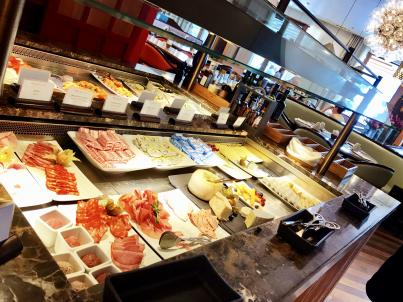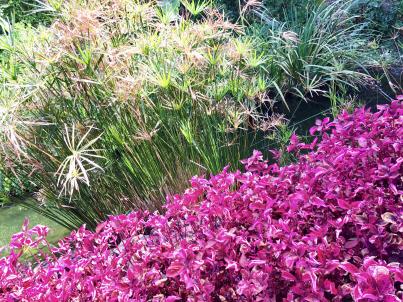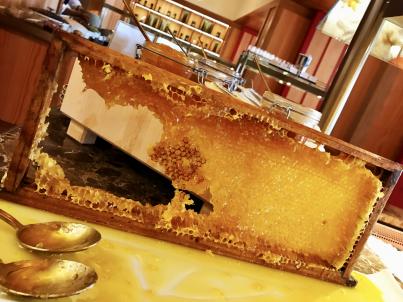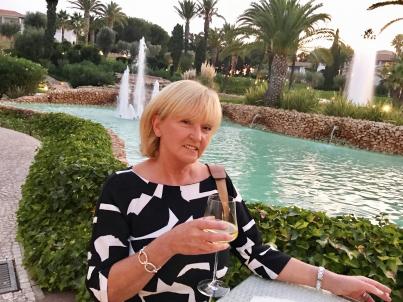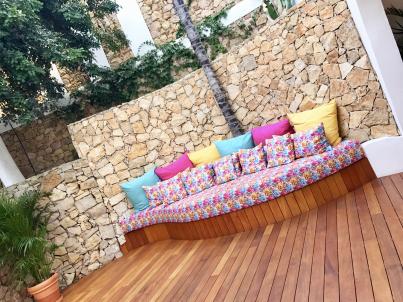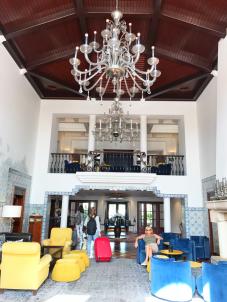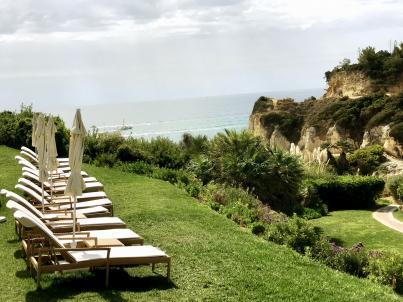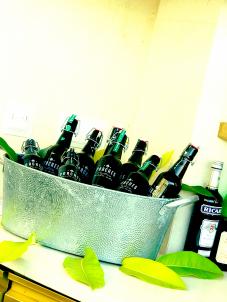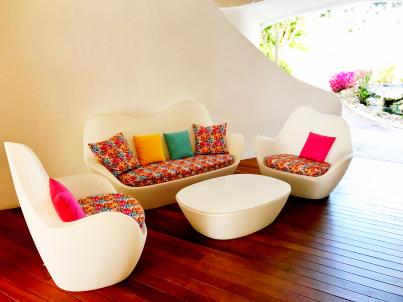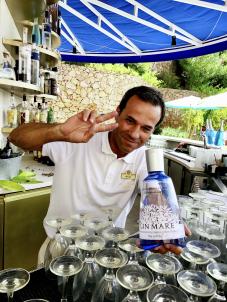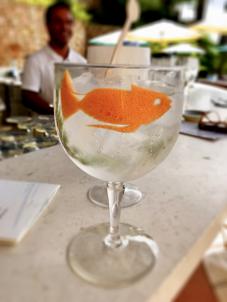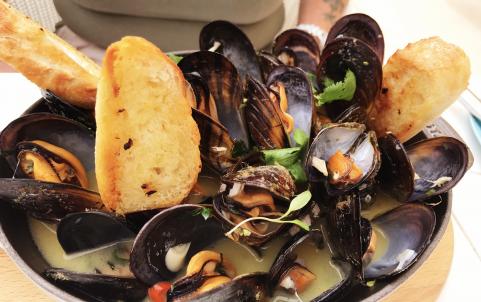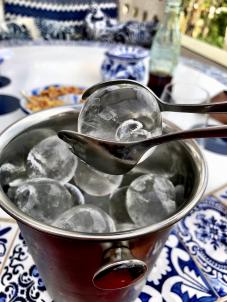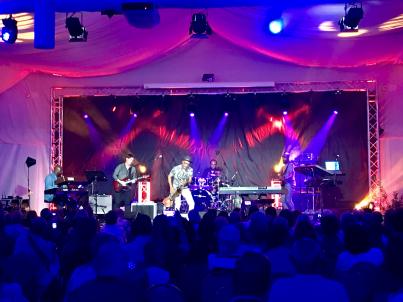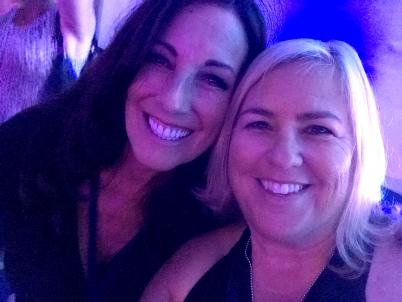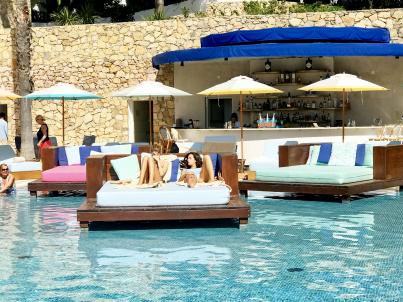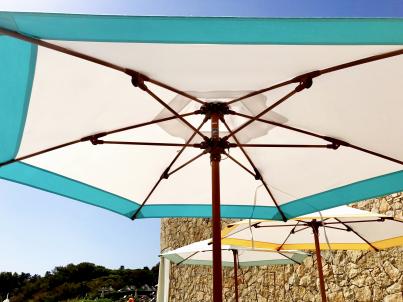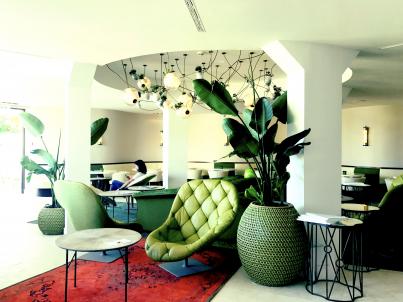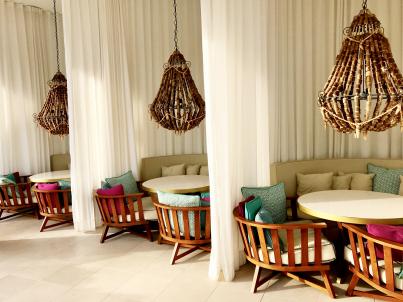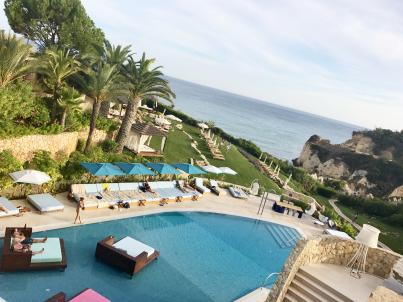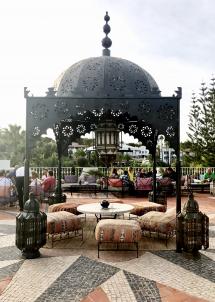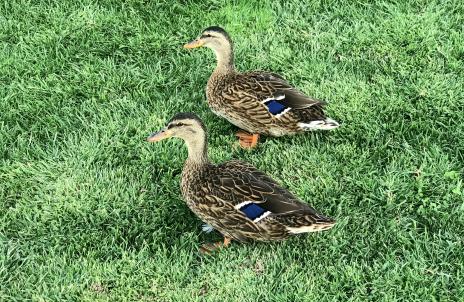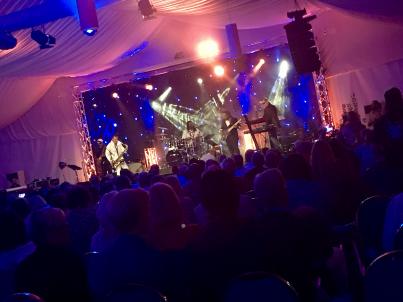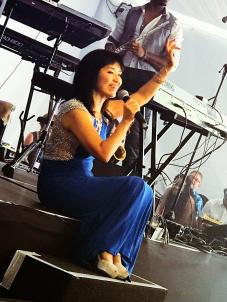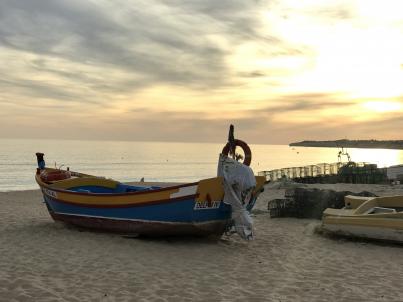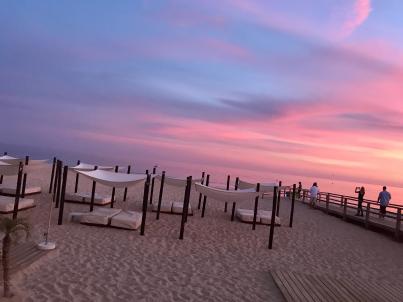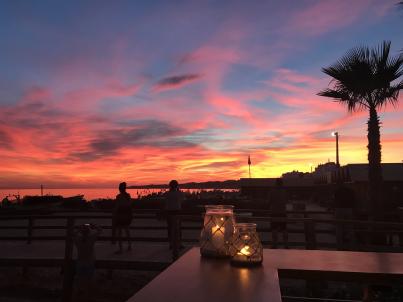 Algarve Smooth Jazz Festival
Vila Vita Parc
Join SmoothJazz.com Global's SANDY SHORE this year for a week in The Algarve. Smooth Travel packages are available to book and enjoy world-class concert events, daily excursions and luxury hotel amenities, catch Sandy interviewing your favorite Smooth Artists poolside daily!
Smooth Entertainment's ALGARVE SMOOTH JAZZ FESTIVAL is one of our favorite jazz destinations in the world. Hailed as one of Europe's greatest Soul, Funk & Jazz Parties, the super cool gathering is the spin off event from the popular Mallorca Smooth Jazz Festival. 
Now in it's 3rd year, this luxurious, week-long jazz excursion is held on the southern end of Europe, on the Portuguese Atlantic coast, known as The Algarve, located between Lagos and Faro. Known for amazing rock formations, extraordinary beaches, golf resorts, whitewashed fishing villages on low cliffs overlooking sandy coves and beautiful villas, hotels, restaurants and drinking spots.
What makes this festival extraordinary is the exclusive 5-star hideaway that hosts the Smooth Jazz Festival, VILA VITA PARC, a 22-hectare (over 50 acres), subtropical park, positioned on the seaside cliffs.
The 2018 Artist Line-up is certainly exciting for contemporary jazz lovers, with NORMAN BROWN, JEFF LORBER FUSION, PETER WHITE, MARC ANTOINE, MICHAEL LINGTON, BRIAN BROMBERG, LINDSEY WEBSTER, LIN ROUNTREE & ROCCO VENTRELLA. 
 
SCHEDULE OF ACTIVITIES & EVENTS
Tuesday, October 16, 2018
WELCOME DINNER exclusively for Festival Guests w/Artists and Smooth Jazz Europe team 
Wednesday, October 17, 2018 - 9:30 AM - 4:30 PM
EXCLUSIVE EXCURSION to Olhão City & River Boat Trip on Ria Formosa to a Fishing Island
Includes Oyster Tasting, Lunch, Bus and Boat Trip from Hotel and back. 
Wednesday, October 17, 2018 - 9:00PM
SMOOTH JAZZ ALLSTARS JAM SESSION    
Thursday, October 18, 2018 - 10:00 AM - 4:00 PM
EXCLUSIVE EXCURSION to Moorish Algarve (Silves, Monchique & Foia). Fire Water & Cheese Tasting, Lunch and Bus Trip from Hotel and back.
Thursday, October 18, 2018 - 8:15 PM Doors
ROCCO VENTRELLA 8:45 PM
JEFF LORBER FUSION 10:15 PM
Thursday, October 18, 2018 - 11:45PM 
AFTERSHOW CHILLOUT
Friday, October 19, 2018 10:00 AM - 3:00 PM
EXCLUSIVE EXCURSION to Loulé market & São Lourenço. Bus Trip from hotel and back to 13th Century walled city with renowned marketplace.
Friday, October 19, 2018 - 8:15 PM Doors
LINDSEY WEBSTER 8:45 PM
NORMAN BROWN 10:15 PM
Friday, October 19, 2018 - 11:45PM 
AFTERSHOW CHILLOUT
Saturday, October 20, 2018 - 10:30 AM Doors
MARC ANTOINE 11:00 AM
MICHAEL LINGTON 12:30 PM
Saturday, October 20, 2018 - 8:30 PM Doors
BRIAN BROMBERG 8:45 PM
PAUL TAYLOR 10:15 PM
Saturday, October 20, 2018 - 11:45PM
AFTERSHOW CHILLOUT
Sunday, October 21, 2018 10:30 AM Doors
LIN ROUNTREE 11:00 AM
PETER WHITE 12:30 PM

Room & Ticket Packages available NOW at SmoothJazzShop.eu or contact Smooth Travel Agent PAULA ARNOLD For more info : smoothtravel@smoothjazz.com or 831-596-6615 
5 NIGHT PLATINUM VILA VITA PARC - Starting at $3,708 (double occupancy)
Tuesday, Oct 16, 2018 - Sunday, Oct 21, 2018

• Welcome Dinner
• Allstar jam-session
• 10 concerts (Thu, Fri, Sat, Sun)
• Excursion : Olhao Boat Trip to Fischerman Island
• Excursion : Silves / Monchique / Foia
• Excursion : Loulé Market /Sao Lourenco
• Festival T-Shirt & Poster

4 NIGHT GOLD VILA VITA PARC - Starting at $2,978 (double occupancy)
Wednesday, Oct 17 - Sunday, Oct 21, 2018
• Allstar jam-session
• 10 concerts (Thu, Fri, Sat, Sun)
• Excursion : Olhao Boat Trip to Fischerman Island
• Excursion : Silves / Monchique / Foia
• Excursion : Loulé Market / Sao Lourenco
• Festival T-Shirt & Poster

3 NIGHT SILVER VILA VITA PARC - Starting at $2,237 (double occupancy)
Thursday, Oct 18 - Sunday, Oct 21, 2018
• 10 concerts (Thu, Fri, Sat, Sun)
• Excursion : Loulé Market /Sao Lourenco
• Festival T-Shirt & Poster
October 16-21, 2018