Smooth Artist Interviews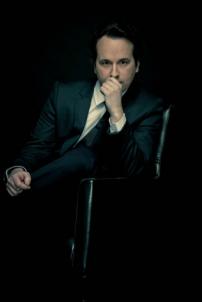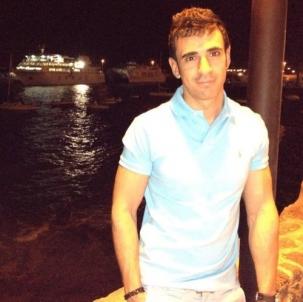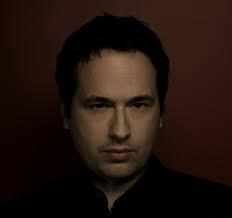 Your brand new CD "Two Months Inside the Fashion World" has a most intriguing title. How did this come about?
Two months inside the fashion world" is the title of the album and also the title of one of the songs, when I published the first album a lot of people told me that my music will suggest the fashion world, that was something I was curious about, after a while I had a love relationship with a girl who is a model and that experience gave me this song and this album, I think that was the title that best represents my new album.
This new release is quite an impressive project. What were your initial goals as you set out to create your second album?
I was very clear from the outset that this second album had to assume an important development in all aspects... songs, arrangements, production, sound, and in that sense I have worked throughout the process. This was a tremendous level of demand and also a certain sense of pressure on a personal level, but I think that's the only way to really move forward as an artist.
Growing up in Spain, getting your formal music education in Madrid, what were your earliest musical influences?
When I was a child at age 4 or 5 years, my father, who was an amateur musician, plays a Hammond organ, using a book of scores of classic jazz and bossa, songs like "All of Me", "Smile", " I Only Have Eyes for You," "Desafinado." He played on all those songs for me; I think I focused a great deal to the aesthetics and the sounds of jazz that has finally come to be my preferred style of music.
What aspect of the creative process, from concept to market, do you find to be the most rewarding to you personally?
I think writing songs is very exciting, is a mysterious and surprising, despite the difficulty involved, on the other hand I like how the songs are growing and taking the final form during the recording process. The process of mixing and mastering is the final step toward the finished work and is also something that I like, so you could say we really enjoyed the whole process.
What currently popular musical artists do you find yourself the most impressed with right now?
I love Alesha Dixon, Gabriella Cilmi, D'sound, Sophie Ellis Bextor, Katy Perry, Sean Kingston. I think there are many good artists who work very seriously, and always learn a lot from all those talented artists.
What would be on your Top 5 "must see" list for anyone visiting Spain for the first time?
The first Costa del Sol, Malaga, a very good place to go to the beach, eat well, relax. The city of Seville, a place full of tradition. Madrid, capital of Spain, a monumental city and modern at the same time, Granada, famous for its sunsets in Arabic monuments of the Alhambra and northern Spain, with landscapes of extraordinary beauty.