Smooth Artist Interviews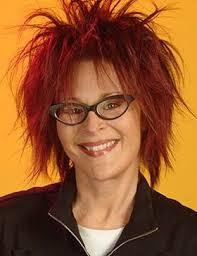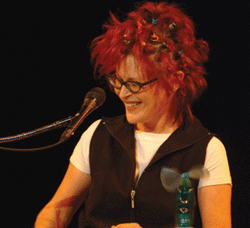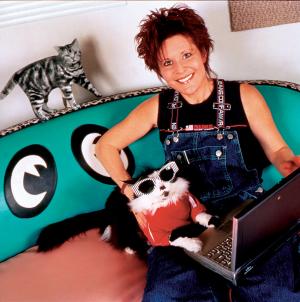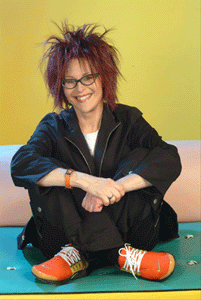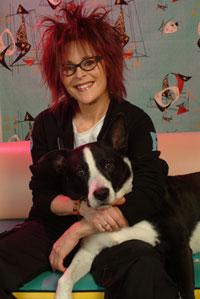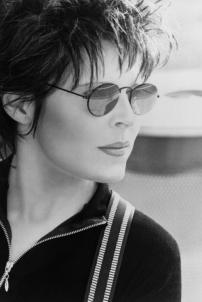 As a songwriter, you've accomplished something that many songwriters only dream about... one of your songs was chosen for a hit motion picture. ("Fallen" was featured on the Pretty Woman Soundtrack which sold over 17 million copies.) Do you mind telling us how that came about, and describing how that impacted your life following the success of the movie and the song?
One seemingly ordinary day, my publisher told me Disney/Buena Vista was looking for a love song for Richard Gere and Julia Robert's new movie, and he submitted my song, "Fallen." So, I'm thinking... yeah, yeah... I've had a lot of songs in movies that never amounted to much... little did I know, it would turn into an enormous hit and that my song would become so highly identified with the movie. They used it in all the trailers and gave it more running time during the movie than any of the other songs. Because I wasn't a signed artist, there was no thought - let alone promotion - of a single. Yet - it became a worldwide hit! People loved it and requested it, and radio stations played it like crazy. It was a very unique situation. What's also ironic is that I'd actually written "Fallen" 10 years earlier, and Warner Brothers told me it would never be a hit because it didn't have a "traditional" chorus!
How did it impact my life? I could write a book... Not only did it have a very positive financial impact, but it had a very positive spiritual and emotional impact as well. I've gotten hundreds of e-mails from people around the world who have told me "Fallen" has helped them pull through catastrophic accidents and illnesses, and from couples who have made it 'their song' - that it was the first dance at their wedding, or they've named their kids after me because they were listening to that song when their kids were conceived. If that weren't enough, here's another cool thing: I'm a diver, and many times my friends play my CDs when we're out at sea... 9 times out of 10, when "Fallen" plays, dolphins show up! They seem to love "Fallen!" No kidding.
You're not only a world-class singer, but you're a songwriter who writes songs for others beside yourself. Do you enjoy one over the other: Singing or writing?
Nah... it depends on what day it is... and how good I am at either... on whatever day. If I'm singing great, it's euphoric and I like singing best. If I finish a song and I love it, it's bliss, and I like that best!
You strike us as very artful; do you enjoy other forms of art outside of music?
Aaaaah... yes! Before I got into music, I had every reason to believe I would be an artist when I grew up. As a kid, I won every coloring contest I ever entered, and I went to a special art school -receiving all sorts of accolades -including designing the cover for a Pittsburgh Symphony Orchestra concert series.
It wasn't until the Beatles appeared on Ed Sullivan that I decided I needed to change my future vocation to music. They blew me away. Plus, I figured I had to be in the music biz if I was to ever going to meet Paul McCartney and marry him.
Off the top of my head, my favorite artists would probably be Miro, Van Gogh and Picasso. My favorite contemporary artist is my friend, Allee Willis, also a hit songwriter and co-writer of the musical, The Color Purple. Allee goes by the name "Bubbles the Artist." Her work is hysterical. She did the painting that's on my current CD cover.
I'm also fascinated by architecture and furniture that looks like THE JETSONS. In about 2 years, I'm going to build a second floor to my house that will look like a spaceship landed on the roof. (Fade in: Close Encounters Theme).
Girl, that's some cool hair... how much product are you using?
I'm using every product in the known universe... and yet... somehow... I look so natural... don't I?
So what's a typical day in the life of Lauren Wood living and working in the Los Angeles area?
Every day starts out with me kissing my doggie, Norman and thanking him for finding me. Then, I stumble into the kitchen and make my custom blended Starbucks coffee. Once I've snapped to attention, I check my email and start my business calls for the day... or if I'm recording, I adjourn into the studio and don't reappear 'til later in life.
I live and work in a house in the Hollywood Hills that looks like Pee-Wee's Playhouse with a recording studio - very colorful 50's style. My backyard is done in Tiki. (Check out the website for PIX.) It's all highly amusing. If someone enters my house and doesn't laugh, I call the Humor Police and have them arrested immediately.
If it's a weekend, I love taking a leisurely hike in a nearby canyon in the daytime and then going to a party or out to dinner at night. My favorite parties are when my friends and I jam all night -I'm the drummer! If it's a weekday evening and I'm not in recording mode, I've got to say... I sure love my TIVO and Plasma TV! I find these shows to be quite amusing: The Office, My Name Is Earl, 30 Rock, Boston Legal, Desperate Housewives, Weeds, and Bill Maher. I also watch educational shows on PBS, Animal Planet and Discovery Channel.
Of course, I'm always grateful for my wonderful friends and family....
Do you have a favorite destination? If so, how often do you go?
My favorite destination will be an African Safari. I just MUST see mountain gorillas and elephants in the wild.
Until then, I'd say... anywhere I can do some great snorkeling, scuba diving and hiking. I've been to Akumal, Mexico (just south of Cancun) many times and have seen some incredible coral reefs and fish, Mayan ruins, and played with wild monkeys. I've also been to The Galapagos (snorkeled with sea lions, penguins, turtles, eagle rays), The Bahamas (snorkeled with sharks, sting rays, turtles) Costa Rica (saw sloths, monkeys), the Amazon rain forest (there was a spider that I swear was almost a foot in diameter living in the door of my hut... ok... maybe that wasn't a good thing...), and Equador (saw wild horses running free on a plain. It was magnificent!) Also, Belize, Guatamala, Hawaii, etc. You get the picture.
I just LOVE animals... and being in the water with beautiful fish and coral. Heavenly.