Smooth Artist Interviews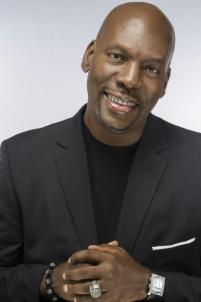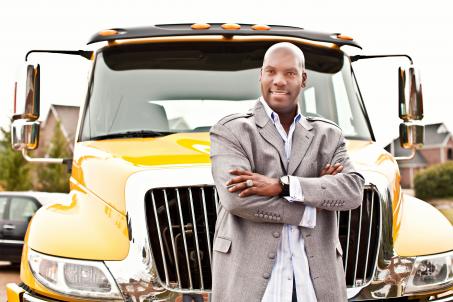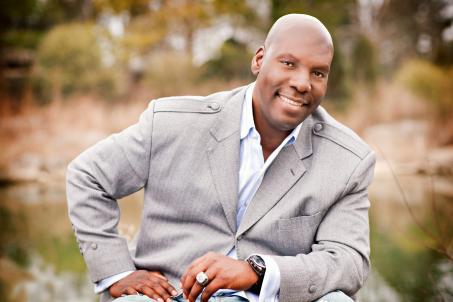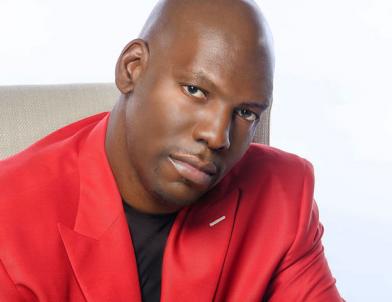 At what point in your life did you make the decision to become a professional musician and actually record your own albums?
I was a pro basketball player in the CBA (Continental Basketball Association), and got invited to a work-out with the Portland Trailblazers (NBA). Being raised a poor black kid in the ghetto of central Florida, you can imagine how big a deal it was for me to make it big and go "all the way". Well I got injured in camp and was cut. Of course that caused quite a bit of depression so I decided to go to church one night for some encouragement. In the middle of church services the minister called me up and prayed for me and told to sit down to the keyboard (I had never played keys before). I obeyed him and placed my hands on the keys. Like a miracle I began to play the FIRST time like a pro ! I knew at that moment that I wanted to be a professional musician for the rest of my life. I began experimenting with demo recording and simply took gospel songs and played them in a smoothjazz style and named it " GospelJazz". That was two decades and 18 solo albums ago ! Along the way I picked up several Gold / Platinum Albums, and a bunch of Grammy, Stellar, and Dove Awards and nominations. I don't read music and have never had keyboard lessons or training so I guess the miracle was real and stuck.
How would you describe what inspires you to do what you do?
I am motivated by seeing other people discover their "true calling". I believe my story is a testimony of God's goodness and that despite the challenges or tragedies of life, there is sunshine on the other side of those clouds. I try to write songs that lift people's spirits, sort of a backdrop or a soundtrack for deep thought, mediation, and change.
What are some of the most important goals you have for yourself in the next five to ten years?
I plan to record a live album with a full orchestra and do a tour of 15 major cities and perform with the local Symphony Orchestras. I also have plans of purchasing a minority share of a pro basketball team. I really like the Memphis Grizzlies and Atlanta Hawks since I am in Nashville, TN and only a 45 minute flight from either city in my plane. We also have a Reality TV deal with Bravo and will be launching that show soon. It is a cross between Run's House and Bill Cosby. I would also like to score a major picture.
Who are some of your current favorite artists, Smooth Jazz or otherwise?
I love Joe Sample, George Duke, Gerald Albright, Kirk Whalum, and Both Brians (Culberston AND Simpson). Quincy Jones is my all time favorite producer.
If you were to choose to learn a new instrument that you've never played before, what instrument might that be?
I would love to be a Marimba & Vibes player. It is my favorite sound outside of the piano. My two biggest smoothjazz hits to date are "Heavenly Vibes" (from my 2009, Mercy, Mercy, Mercy CD) and Sunday Vibes (from my 2012, FULL TANK CD). Both of these #1 songs feature me playing Vibes (from the keyboard).
What's your favorite non-music activity?
Do you have to ask? Flying and Eating ! As private pilot that owns two airplanes, I can't tell how much fun it is to get up some mornings and decide to take the wife to breakfast or lunch in ANOTHER STATE and make it back to town in time to pick the kids up from school (LOL). I use the planes to get me to over 100 concert events each year. The planes also allow me to where many hats: Artist, Producer, Pastor, Motivational Speaker for the NBA, Big & Tall Men suit designer, husband, father, and businessman. I can accomplish many things in half the time because I am blessed to own a magic carpet (private airplane).
Ben, you are a man with lots of irons on the fire. Tell us about the many hats you wear.....
I perform over 100 music concerts a year, I speak at least 3 times a week at the church where I'm the senior pastor of- Destiny Center (which has two locations), I run an aviation company, I work with the NBA with player motivation, I design Big & Tall suits, I run my record label - BEN-Jamin' Universal, and we launch our Reality TV this coming season which will show how I manage all this along with a wife a 5 kids ! We are still working on the name but for now the working title is : Ben Tankard's Gospel Crib. The show will give you a backstage glimpse as to what is happening at the Tankard crib. We have a sneak peek video on YouTube: http://www.youtube.com/watch?v=l0rMNYXoEhE